We sometimes encounter resistance from prospective teachers once they discover the position they applied to was posted by a recruiting agency. Why is that? Why do some teachers choose to find a job through a recruiter, while others shun agencies and avoid them to the fullest extent? And perhaps most importantly, what is the right choice; apply directly to a school or through an agency?
Honestly, there is no right answer. People who hate recruiters usually have had a negative experience with one in the past and believe all recruiters are a bunch of callous, opportunistic jerks who don't care about the teacher's well-being. Every recruiter is different, and you should treat them like you treat any potential employer: interview a couple of different ones until you find the right fit. Every recruiter has a different work ethic, so it is in your best interest to find one you completely trust. Personally, I believe all teachers should also interview the recruiters when they are being interviewed by them. Even though their services are free to you, recruiters do get paid when they find you a job. It is up to you to decide who really deserves the "finder's fee." Use common sense and personal judgment and you'll be able to winnow the recruiters who are honest and committed.
Recruiter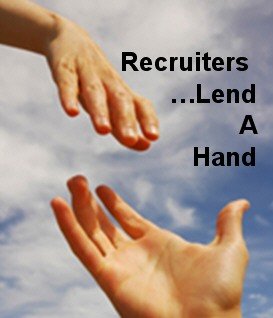 Benefits of Working with a recruiter
• Intimate knowledge of the industry
Recruiters are more familiar with the teaching industry as a whole than a specific school is, and they can address any concern you might have about living and working abroad. In addition, they tend to be familiar with all major schools in a country even if they're not currently part of their client-base.
• Knowledge of the application process
Ever sent your resume to a school and never heard back from them? Well, if you apply through an agency you'll always know where your application is, and if you do get rejected the recruiter will tell you exactly how the school formed that decision. One of the recruiter's responsibilities is to inform the candidate about exactly where they fail down in the interview process. This means you can learn which areas you were deemed to be weak on and work to improve them.
• Free Cheerleader
Your recruiter will likely know the human resources manager or hiring manager directly, so instead of being another faceless resume in a stack of eager applicants, let the recruiter do the leg work for you and become your cheerleader.
• Connections
Recruiting Agencies partner with a large number of different schools, so by applying to a recruiting agency, you're essentially putting yourself in touch with a large number of schools. This not only increases the likelihood of getting a job offer, it also improves the odds of you landing your dream job. Oh yeah, it also saves you a ton of energy as you only have to send your resume once.
• Legitimacy of Schools
Some of the schools that advertise positions online don't actually have the license to hire foreign teachers. What's more, some schools withhold payment, ask teachers to work (unpaid) overtime or even worse. There are tons of horror stories out there. With a good recruiter, you know the schools they work with are legit and have been interviewed and screened by the agency.
• Recruiters only get paid when you get hired
A recruiter's number one goal is to get you hired and until that happens they will do their best to educate you, prepare you, and coach you through all aspects of the interview and hiring process. A headhunter's services are free to job seekers, and the placement fees are paid to the recruiter by the company who hires you.
• A Recruiter can help improve your interview skills
Job seekers who use the services of a recruitment firm are better prepared for job interviews and have the inside scoop about the company, as well as the expected skills and the intangibles that the hiring manager desires in a candidate. Because your recruiter has probably worked with the hiring manager and the company on prior placements, your recruiter will very likely know specific questions and/or topics your interviewers will ask once you speak with them.
Drawbacks of working with a recruiter
• Recruiting Agencies are for-profit
Schools pay recruiters, and not all clients pay the same fee. Ultimately, it is the recruiter that decides whether to send your application to a school or not. Some recruiters might be more interested in placing you at a school that pays a higher placement fee, rather than one that is a good fit for you. That's why a job seeker should be especially wary of agencies that do not have the available positions listed on their website, and always insist on them sending your application to at least two different schools.
• Limited Options
Although recruiters have contacts at a large number of different schools, they don't hire for all institutions. Going through an agency might save you tons of time and energy, but you'll always be limiting your options.
• Recruiters are not created equal
Some recruiters are very good about staying in touch with candidates, and follow up with candidates even after they've found them a position. Other recruiters are very transactional in nature. Don't expect to hear back from them once you've started your position and they got paid.
Applying to Schools Directly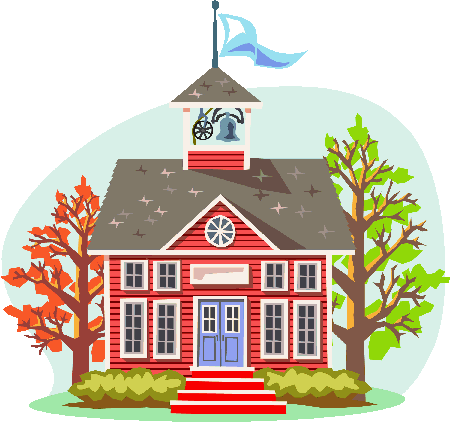 Benefits
• Unlimited options
No matter how well-connected your recruiting agency, it will never hire for all possible schools. That's why your pool of possible employers will be much larger if you look for work yourself.
• More information
Since recruiters have many clients, they'll never be as up to date about the working conditions at a specific institution as the school's own staff. Recruiters will set up an interview for you with a school should you be interested in the position, but as far as initial information goes, it's always best to look yourself.
• Ability to make your application stand out
Many recruiters will rewrite your resume and edit other application materials to contain only the most salient of information. Usually this works in your favor, but having an "unadulterated" application could make you stand out from the crowd if you're lucky. Especially for teaching jobs that don't require a typical resume like P.E., Art, Drama teacher etc, submitting a portfolio or a video of a play, game you coached might do wonders.
Drawbacks
• Time Commitment
As you probably already know, applying for jobs takes a lot of time, and if you insist on handling every aspect of the application process to get that perfect job you'll consign yourself to many hours of hard work.
• Leverage
Should you ever have a dispute with your (ESL) school, you can't turn your recruiter to act as a mediator or advise you on Chinese labor contracts. Although serious conflicts between schools and teachers rarely occur, it still feels good knowing there's somebody you can count on if things go awry.
• Legitimacy
Not all schools that advertise vacancies have the license to hire foreigners, and not all schools treat their (foreign) staff professionally. In fact, not all teaching positions are posted by schools/recruiters. It's therefore important to never send confidential information like medical checks, passport copies or criminal background sure if you're not 100 percent sure who's on the receiving end. NEVER send this information the first time you apply for a position unless you don't mind running the risk of having your identity stolen.

Conclusion:
The best way to go about finding a good recruiter is the regard them as applicants for a position at the great company YOU Limited. They all want to work for YOU, so use your intuition and common sense when deciding which one to hire. Don't trust the first person to contact you, but look for someone you're comfortable working with, and who is knowledgeable and passionate about helping you make selections. Read reviews and use your common sense and you should be just fine.
By Ginger de Ridder, Account Manager at Teaching Nomad
About our company: Teaching Nomad is an American owned and operated education Recruitment Company based in Shanghai, China. Our goal and purpose is to help great teachers find great teaching jobs. Year round, we have hundreds of teaching job vacancies. Whether your goal is to be an ESL teacher or teach in an international school, we have a teaching job for you. You can browse jobs online at www.teachingnomad.com/job-search for the latest job openings. Teaching Nomad is here to make teaching in China easier, so please feel free to reach out and contact us with any questions or inquiries!