Earn your TEFL certificate in Prague, Czech Republic!
Program length
Price
Housing
Job assistance
26 days
$1400
$400 - $600 / mo.
✔
About the location
Prague, Czech Republic
The TEFL course takes place in Prague, A.K.A., the Heart of Europe, which is known for its stunning, well-preserved architecture.

Prague is a popular tourist destination due to its history, architecture, and Czech beer.

Prague is a popular teaching destination, so you're bound to find other foreign teachers outside of the course itself.

Earning your TEFL certificate in Prague will allow you to travel around Europe easily, as well as change local students' lives!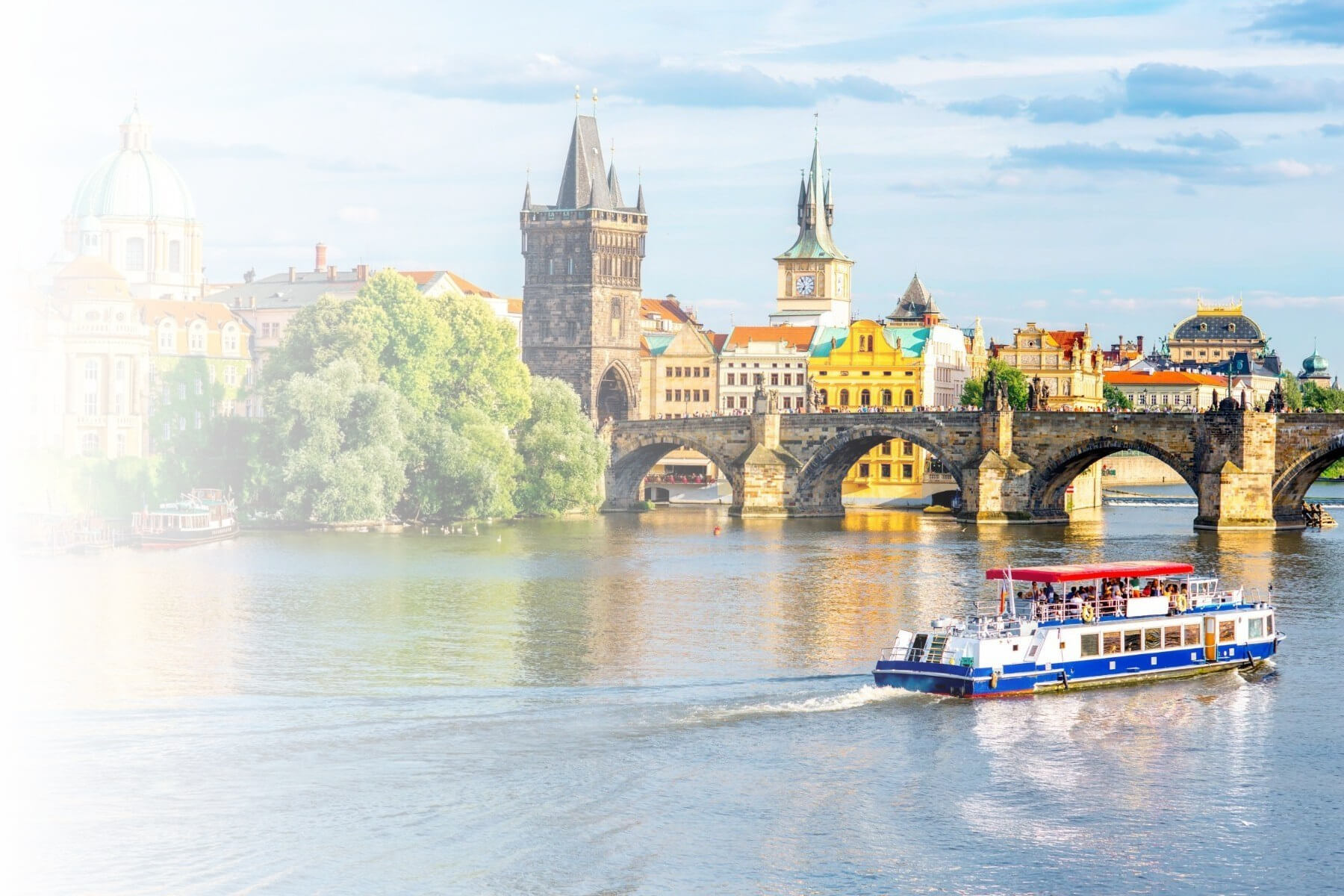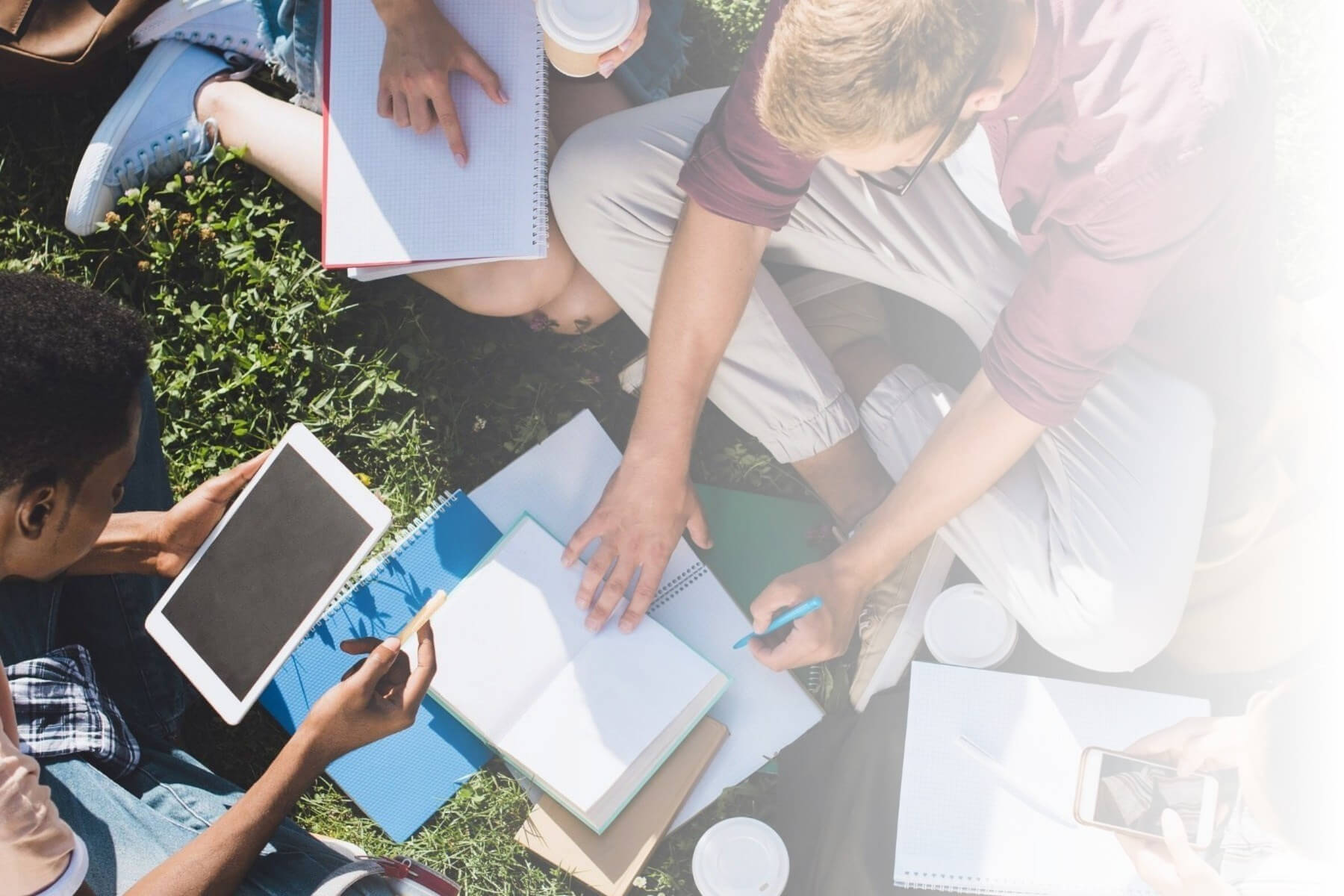 About the program
It's a 3.5 week-long, 130-hour TEFL course.

Expect to be in class the majority of the day during the week (Monday-Friday).

Classes will be run with local students to ensure that you get the hang of teaching English to non-native speakers.

You'll get to participate in 8 hours of observed teaching practice.

You'll learn from excellent TEFL trainers who are ready to help you reach your full potential in the classroom.
Finding a TEFL job
Graduates receive full job placement assistance.

You'll be able to speak with TEFL coordinators to figure out job details.

You will have free time on the weekends while taking the TEFL course, so you can get an idea of the area that you'd like to teach in after you complete the course.

The demand for English teachers in Prague is high, so finding a job should be no trouble at all.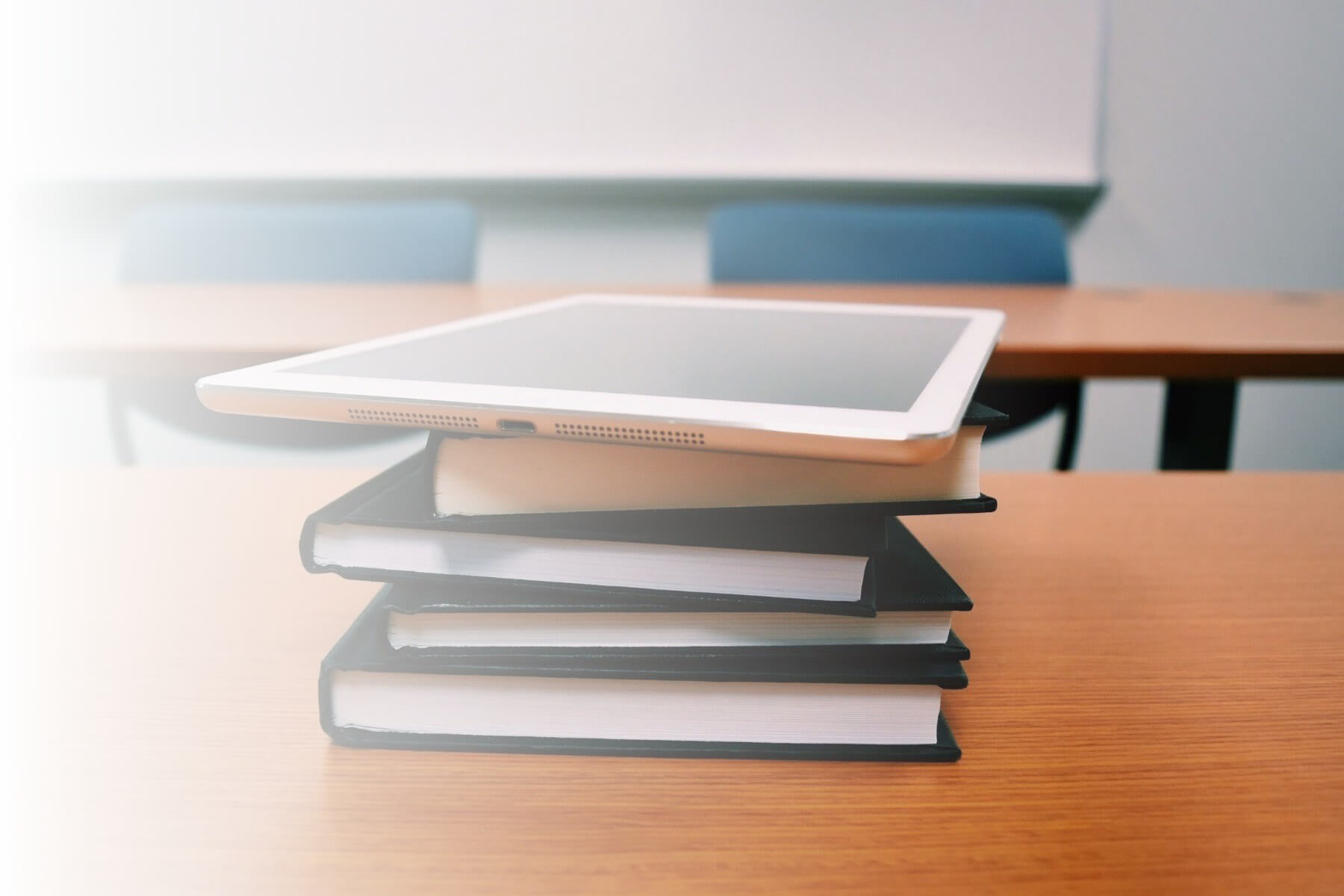 We are able to arrange accommodation in hotels, hostels, and student dormitories within the greater city center, all of which are easily reached from our classrooms. Shared apartments start at $400 USD/room/month and studio apartments at $600 USD (including facilities and wifi).
The Prague TEFL center benefits from its connection with one of the biggest private language schools in Prague. A lot of its teachers including past graduates of the course offer rooms or flats to rent in the city center. They are happy to share their experience and insights.
Job placement is guaranteed for candidates that earn an excellent pass (pass 1) in the TEFL course. For candidates that do not earn this, job support still offered but placement is not guaranteed.
Over 60% of pass 2 graduates get a job offer in the last week of their course. All graduates get a job within 2-3 weeks after the course.
The contracts you'll get are for teaching within the Prague area. There are several schools to choose from, but they are all operated from one place in the center of Prague. The contract would be for a minimum of 6 months; however, our strategy is to re-employ teachers, so re-signing for longer is definitely possible. The average length of employment of English native speakers at our schools is two and a half years.
How much can a TEFL teacher earn in Prague?
Almost all schools in Prague calculate your pay based on the number of hours you taught that particular month. The hourly (60 mins) rate of a teacher fresh from their TEFL training is between CZK 240-270/60 mins (1 USD =24CZK). Full-time work position would be scheduled for 18-25 hours (60 mins)/week. Good schools offer salary guarantee as especially in-company clients can sometimes cancel their lessons. Once you become more experienced and specialized, you can earn significantly more. It is recommended to get a full-time job with a school for your first year and take on private students as well, who would pay better rates than any school, usually 350-400/60 mins, but tend to be less reliable with scheduling and can cancel a lot. You can get 500/60 mins or more for very specialized courses (Presentations in English, Job Interviews in English, English for Marketing, etc.).
About Prague- things to do and see
Prague is the capital of the Czech Republic and there are many things to see and do here. No matter what your interests are, there's something for you in the Heart of Europe. Visit and explore the Old Town Square, watch the medieval astronomical clock strike an hour, take a walk across the Charles Bridge, visit the Jewish quarter, take in the magnificent Prague Castle, or stop by the St. Vitus Cathedral in your free time. These are some of the most popular spots to check out in Prague, but remember, once you're in Europe, it's quite easy and relatively cheap to bounce around from city to city and country to country – leaving you with a plethora of attractions to check off your bucket list.
The TEFL school is located 5 minutes from the historic center of Prague. There is a spacious teachers' room, computers, printers, robust wifi, and a kitchenette with free tea, coffee, milk, and water. When your nerves require some sugar, there is an excellent café at the building.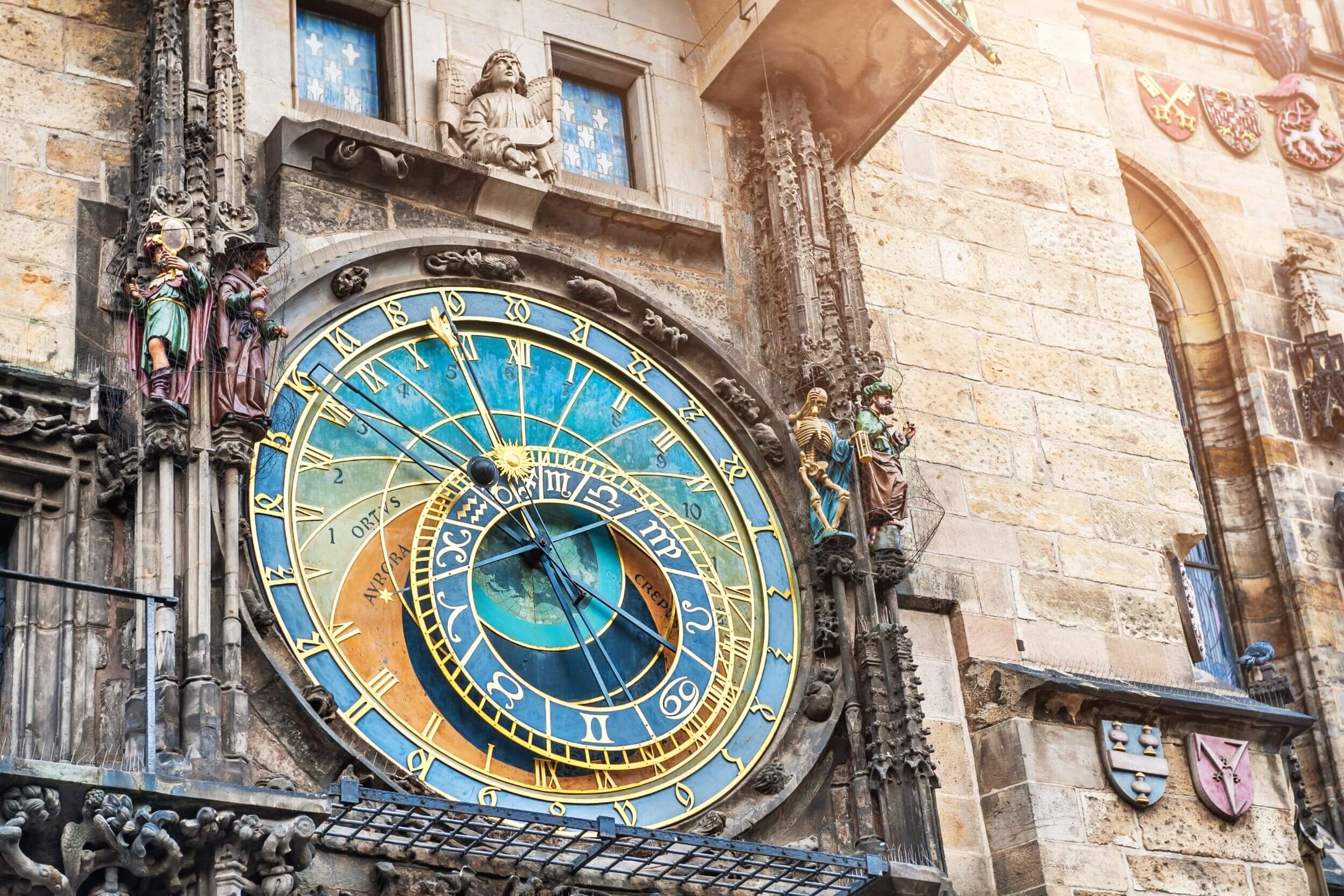 The Prague TEFL center offers an internationally recognized TEFL certification — a balanced, 4-week intensive course combining a mix of theoretical and practical sessions.
The course aims to give new teachers sufficient training to become successful English language teachers in today's competitive TEFL market.
The course has been designed by highly qualified instructors with international experience in General and Business English, and in creating tailor-made courses that reflect the specific needs of individual and corporate students, using the most modern teaching aids.
Module 1: Language Awareness – Outline
This module teaches the spoken and written English grammar that is essential for any teacher of EFL. Grammar is not the only important element in a language, however, any future EFL/ESL teacher should have a good grasp of language rules so they can help students improve and/or prepare for any possible international exams. The module also includes lessons on how to present practice materials in paper or electronic form for immediate use or for future reference.
Your written assignment for Module 1 is a final test of the studied grammar. To be successful in this test you will need to answer at least 90% of the exam correctly.
Module 2: Teaching Skills – Outline
Module 2 focuses on providing effective tools for ESL teachers to help students improve their communicative competence in the following basic skills: reading, listening, writing, and speaking. This module concentrates on each of the four skills separately because different methods, principles, and approaches should be used to present, reinforce, improve, and practice each skill. The most modern teaching methods are introduced. These include presentations using modern technology (Internet, iPad) and using motivating resources (films, music, YouTube, online platforms, etc.).
Your written assignments for this module involve creating four lesson plans, one for each of the skills. Each lesson plan will reflect the unique aspects of the skill being taught.
Module 3: Methodology
This module introduces the basic terminology related to teaching skills and then looks at teaching skills in more detail. This is followed by an introduction to teaching methods and the main components of classroom management that are crucial for language teachers, such as using your voice, giving instructions, seating arrangements, and using L1 in the different stages of a lesson. This module and Module 4 on Lesson Planning together make up the core of the Live TEFL training program.
Your assignment for this section includes a written test and an essay.
Module 4: Lesson Planning
Module 4 focuses on teaching you how to plan effective lessons. In this module, you will look at the roles of the teacher and students within the learning environment. You will have an opportunity to teach real students in a stimulating classroom environment. By the end of this module, successful trainees will be able to plan the different stages and the different types of lessons using a lesson planning template.
Your teaching performance will be assessed through assessment forms, self-assessment, and peer feedback. Each trainee will receive detailed feedback in a one-to-one session which will highlight their individual needs.
An hour-long session of observing senior teachers, followed by reflection, is scheduled during week 2.
The goal of Survival Czech is to help the trainees understand the situation that their potential students will be experiencing when studying a foreign language. As the TEFL training takes place in a foreign country, authentic total immersion provides an opportunity for all non-native trainees with no Czech language knowledge to experience language learning. Apart from the academic aspect, Survival Czech lessons also provide trainees with basic everyday vocabulary and phrases.
Each teaching practice is followed by an individual feedback session with the observer, where strengths, weaknesses, and further development tips are discussed. A mid-course assessment and, of course, the end of course assessment, are integral parts of the course. Trainees can schedule an optional feedback session with the Head Trainer at any time during the course.
What sort of support can I expect? Do you have a dedicated person to help me?
Our Prague TEFL coordinator Vendy gets in touch with you as soon as you are accepted to the program. She contacts new students upon acceptance to the course and makes sure you can focus on your studies. Vendy organizes student's accommodation, airport pick up and Prague travel pass. You will also appreciate her help with setting up a bank account and prepaid card for your phone. Vendy is quite good at negotiating with your landlord-to-be if you decide to stay in Prague and need post-course accommodation. Any question or problem, Vendy is here to help.
I do not have a degree, is it a problem?
No. Applicants without a university degree must prove their academic competence during an interview to achieve a high standard of study. The interview also serves for checking the academic competencies of applicants – so if you do not have a degree, you can still be eligible. We will find out at the interview.
What is the visa support like?
We provide visa support to all students accepted to the Live TEFL Prague program. Students from EU countries (see the list here) do not need any visa to travel, study and work in the Czech Republic. Citizens of the USA, Canada, Australia, New Zealand, Mexico, and some other countries listed here can travel and study in the Schengen area including the Czech Republic for 180 days without a visa. The course takes 30 days, so there is no problem fitting into the official period. If you want to work in the Czech Republic after the course, we will arrange a long term working visa for you. This requires two trips to a neighboring country (Slovakia or Austria – 330 or 250 km from Prague) to apply for and collect the visa.

Citizens of other countries have to apply for a visa from their country of origin. We are happy to help with the application and the letter of invitation upon acceptance to the program and the booking fee payment.
What course alumni have to say
Thank you for your wonderful guidelines on how to teach children English. I learned a great deal about all of the important fundamentals. I feel very prepared to teach English to a variety of types of learners. I feel confident in being able to help others to progress in learning English as I have progressed in learning to teach English. I would recommend this program to anyone interested in being a good TEFL teacher in another country or in your own respective country for that matter. Thank you!
The experience was unique because it was something I'd never done before and I wasn't too sure what I was getting myself into! Therefore this was a good opportunity to learn something new and see if it was for me. 
The course was very informative, inspiring and insightful. It stimulated my intellect and shaped my role as an educator. I now have knowledge about classroom management. I gained vast knowledge about learning theories and how to incorporate the elements from different theories into my lesson plan.
Teacher certification blogs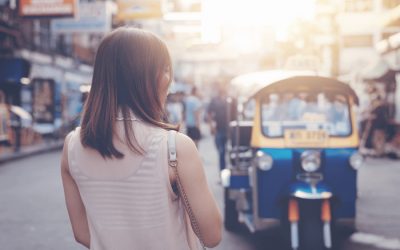 Thailand is full of amazing experiences just waiting to be discovered, making it an incredibly popular tourist and teaching destination.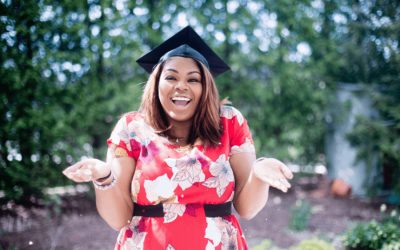 There are many obvious as well as not-so-obvious benefits of earning a TEFL certificate before moving abroad to teach. On the fence about starting a TEFL course? Check out some of the most important benefits that a TEFL certificate will give you!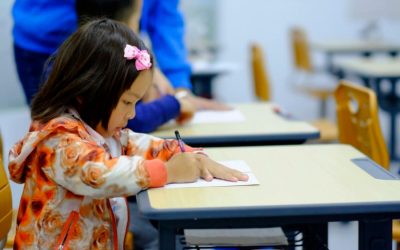 Teaching abroad brings a mix of emotions for teachers starting their new adventure. The initial excitement of preparing for your upcoming life abroad is often immediately followed by worry about what it is going to be like in the classroom. Will my students understand me? Will they be engaged in my lessons? These questions are common, natural reactions that all teachers face when preparing for their teach abroad experience.
Luckily, an in-class TEFL course is a great way to ease your way into not only teaching but your new country and culture as well.
Here are 5 great benefits of taking an in-class TEFL course:
1. Networking with schools and teachers
Applying to schools from your home country can be intimidating. You may hear horror stories of instructors who signed a contract only to find out that their school, housing, or teaching arrangements were not exactly what they expected.
Taking an in-class TEFL course will allow you to meet former TEFL graduates and learn about what the best teaching positions and schools are in certain locations. In many classes, new TEFL candidates will have the chance to observe former graduates and experienced teachers in their own classrooms.
Being able to visit the school and meet your future co-workers will put your mind at ease about where you choose to sign a contract.
2. Learn how to handle English language learners in the country you will teach in
All TEFL courses will give you a general sense of what it is like to teach English as a Second Language. No matter where you take your course, these skills can be applied to English language learners around the world. However, being in-country for a TEFL course will expose you to language difficulties specific to learners of the country that you are going to teach in.
If you take a TEFL course in Shanghai, for example, you will be able to understand common mistakes that native Chinese speakers face when speaking and writing English. Once you can identify these issues, you will be able to anticipate and effectively address these mistakes.
In-class TEFL participants will also be able to get hands-on experience while completing their teaching practice. Teachers will be able to see and hear these mistakes made by students and have the opportunity to address and correct using techniques learned in the TEFL course.
Having both the knowledge and experience dealing with language learners from the country where you are going to teach will make you a more effective teacher.
3. Build References
In-class TEFL courses usually range from 3-4 weeks and include full–day classes and teaching practice. This is a great opportunity to show that you are a quick learner and able to accept feedback and improve your teaching. Even if you have never taught before and are shaking before your first lesson, that's OK! You will get the help you need and will be able to show improvement in each one of your lessons.
Being able to put yourself in an uncomfortable position, accept feedback from your instructors, and adjust your lesson plans to improve your classes are exactly the skills that schools are looking for in their instructors.
A reference who can speak to your abilities in the classroom goes incredibly far in the world of English as a Second Language teaching. Schools will be much more eager to hire teachers who they know are friendly in the classroom and who work well with other teachers. While you may not have the experience yet, showing schools that you are dedicated to improving and becoming the best teacher you can be is extremely valuable.
Not only will you be able to get references from your TEFL instructors, but your fellow classmates will also be great resources to validate your teaching abilities. Your classmates will have the opportunity to watch you build confidence in the classroom and see you improve throughout your lessons as you complete your teaching practice.
4. Familiarize yourself with the city
A great advantage of taking an in-class TEFL course is the ability to get to know the city and country you plan on teaching in before you take a position. TEFL courses run on a Monday – Friday schedule so you will get plenty of time to take weekend excursions through the city. Exploring a new city for a month will give you enough time to learn how to take public transportation, set up a bank account, memorize some helpful survival phrases, and most importantly, learn which areas of the city you would like to live in.
Exploring neighborhoods, seeing what restaurants and shops are available as well as meeting people who live in various parts of the city will help you to make an informed decision on which area of the city is the best for you to live in. As you visit schools and apply to jobs, you can map out the distance and time it will take to get there.
Having an entire month to explore the city will make starting your new position much less stressful. You can focus on your lesson plans and arranging your classroom instead of how and where to find the supermarket, bank, or department store.
5. Make lifelong friends
The classmates in your TEFL course will be in the same position as yourself. They have spent months getting ready for the transition to a new country and you will go through all elements of culture shock together. You may have some classmates who have never taught a class in their lives, while others may be experienced teachers. Together you will study for exams, stay up late to perfect your lesson plans, and deliver them in front of each other.
Navigating culture shock and the demands of the TEFL course together will lead to a close bond with your classmates. Your classmates are also likely looking for a teaching position in the same city as yourself so there will be opportunities to share an apartment or find a teaching position at the same school.
Living and working in a foreign country is an experience that only a few people get the opportunity to have. You will end up making friends from all over the world that have shared this unique adventure with you.
Locations offered: