Teach English in Thailand
Thailand is known for its delicious food, friendly locals, and beautiful temples
View jobs
Why teach abroad in Thailand?
Thailand is a beautiful country located in Southeast Asia, and it's bordered by Cambodia, Laos, Myanmar, and Malaysia. The friendly and welcoming Thai culture, delicious cuisine, and ample outdoor activities make Thailand an attractive location for both beginner and experienced teachers to land a great teaching position.
Teaching positions in Thailand are plentiful, which means that the chances of you finding a position that meets all of your expectations are high!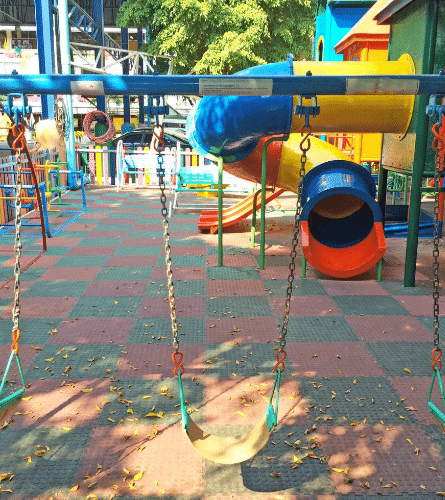 Requirements to teach in Thailand:
Hold a Bachelor's degree in education + a teaching license
0-1 year of teaching experience for K-12

Native English speaker
Average monthly salary in Thailand:
28,000 – 120,000 Baht / month
This varies based on experience, hours worked, and the type of school that you work in.
Cost of living per month in Thailand:
20,000 – 60,000 Baht / month
This varies by lifestyle and city that you choose to live in.
What is teaching in Thailand like?
Foreign teachers that go over to Thailand often say that the students there keep them laughing and learning every day. Thai children (and adults) are known for being generous, funny, kind, and loud. Younger kids are usually quite fascinated with foreigners too, as they don't usually see very many foreign people in their daily lives.
Teachers in Thailand are highly respected by students and their parents, and most students are well-disciplined, which makes your life easier! You might end up with quite a large class, but it's likely that you still won't need a ton of classroom management, which leaves more time for lessons.
Curriculums used in Thailand
The four main curriculums used in Thailand are IB, U.S./AP, local/mixed, and the National Curriculum for England. If you have experience teaching any of these, you'll have plenty of teaching options in Thailand. Even if you don't have experience with these, you'll be able to find a great position in Thailand!
Learn more about other curriculums taught all over the globe.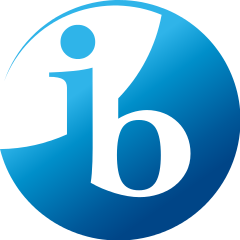 Teaching IB in Thailand
As of 2020, there are 25 schools in Thailand that use the IB curriculum. This equates to hundreds of IB teaching positions, many of which are available to foreign teachers. Learn more about teaching IB in Thailand, and check out the history and an overview of teaching IB abroad in our blog.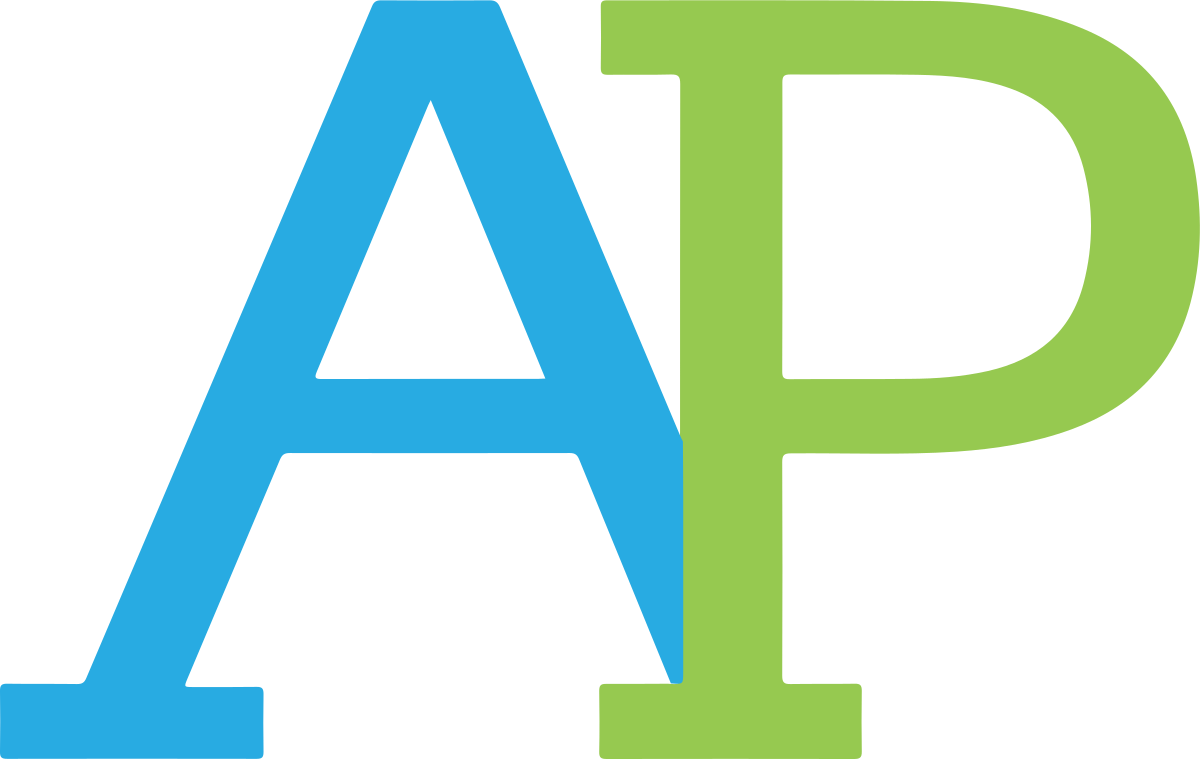 Teaching U.S./AP in Thailand
There are many schools in Thailand that offer AP courses to students. To be able to offer AP courses, a school must submit its curriculum to the AP program to ensure that the proper standards are being met. Teachers must prepare their students for the AP exams that usually take place within the first two weeks of May.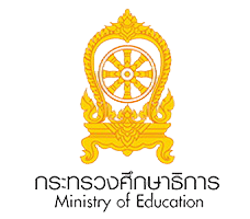 Teaching the local/mixed curriculum in Thailand
Education in Thailand is mainly provided by the Thai government through the Ministry of Education (MOE) from preschool – senior high school. Thailand offers children under 12 years of free public education, though only nine years are mandatory. There are eight subjects that students must learn such as Thai language, mathematics, science, social science, health and physical education, arts and music, technology, and foreign languages. Students who want to attend secondary school must pass an exam to gain entrance.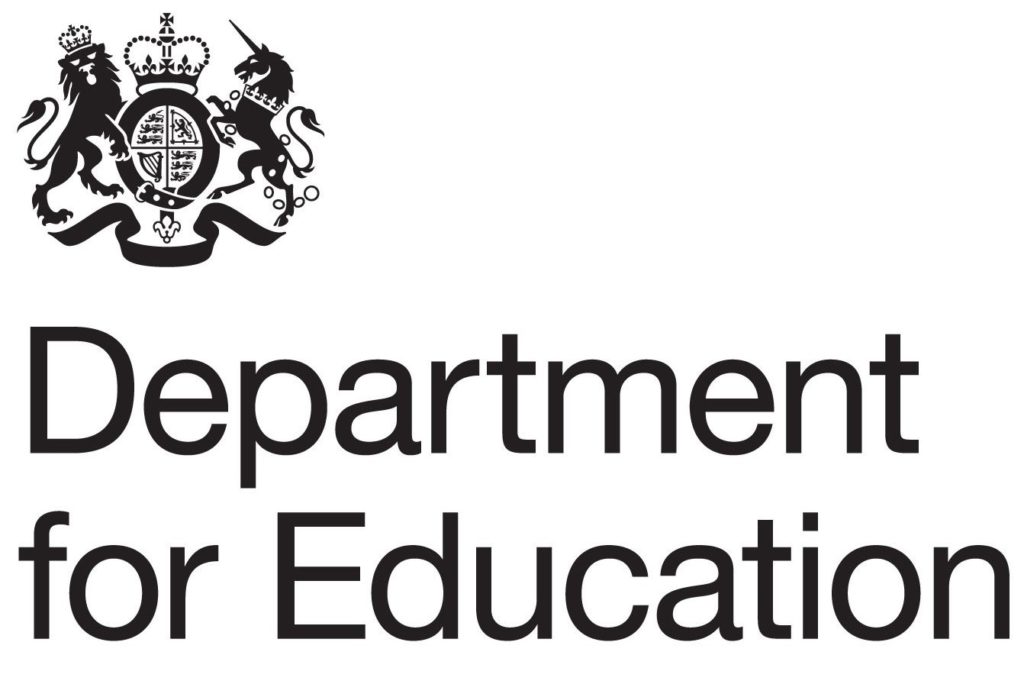 Teaching the National Curriculum for England in Thailand
The National Curriculum for England is the set of standards used to through England & Wales to ensure that all children are learning the same things as they move through schooling. The curriculum is set out in 4 required key stages for students ages 5 – 16. With an optional key stage 5 for ages 17 & 18 (years/grades 12 & 13). Students attending international schools almost always include key stage 5, also known as college, in the British sense of the word.
The curriculum defines the fundamental aspects of learning including the subjects to be taught, the knowledge, skills, and development with each subject. The level of ability students are expected to achieve in the subject, and lastly how students will be assessed. With that framework, schools are free to plan and organize lessons as they see fit.
Accreditation for the National Curriculum for England comes directly from the UK Department of Education and includes a scheme for overseas schools, called BSO's (British Schools Overseas) to verify they meet the standards of UK schools.
Why consider teaching in Thailand?
Thailand is a popular teaching destination because it's a country that's full of life and friendly people. The Thai lifestyle is relaxed and accepting, and you'll be surrounded by beautiful scenery and historic temples if you choose to teach here. Plus, traveling to nearby countries is made easy when you're already in Thailand!
On top of that, Thailand has openings for foreign teachers of all levels at many different kinds of schools, meaning, there's something for everyone here! The locals and other foreigners are known for being extremely friendly, Thailand has a very welcoming culture, and schools have relatively easy teaching schedules, making Thailand a top teaching destination for adventurous teachers.
Bangkok is brimming with teaching opportunities at many different types of schools. No matter what grade level you want to teach or how much teaching experience you have, you'll easily find tons of great jobs in Bangkok. Many smaller schools in poorer regions of Bangkok are in need of exceptional teachers like yourself to make a huge difference in students' lives. Or if you're looking for a position at a well-established, wealthier international school, you'll still have plenty of options to choose from.
The city of Krabi can be found on the west coast of Southern Thailand. Here you'll find beautiful beaches, mangrove forests, and many surrounding islands to explore. Krabi is known for its outstanding natural beauty, and about 6 million people visit it each year. The population of Krabi is over 450,000 people, and tourism brings in a big portion of the city's income.
Food
Trying the street food in Krabi is essential, and if you want to save some money, you'll want to avoid eating at resorts. There are tons of must-try restaurants in Krabi, so be sure to check them out! A few of the native dishes are pad Thai, kuey teow (noodle soups), moo ping (grilled pork on skewers), seafood BBQ, etc.
Travel
Navigating around Krabi is not difficult, and there are many different transportation options to get you where you need to go. Make sure to do a little research ahead of time regarding taxi, motorbike, water-taxi, etc. rates to ensure that you don't get scammed/that you get the best deal possible.
People
Krabi residents are known for showing a lot of hospitality, as well as for being warm and cordial towards tourists. Most people that have lived in or traveled through Krabi state that they always felt safe and that locals were very friendly and welcoming. Once again, keep an eye on your drink if you go out at night, and always keep your wits about you just like you would anywhere else in the world.
Experiences
While in Krabi, be sure to check out Railay Beaches and Caves. The views here are fantastic, and you have to take a boat to get there! You should also add a visit to Thung Teao Forest Natural Park to your to-do list, as it's a bit different than the beach view but beautiful nonetheless. Within this park, you'll find beautiful flora and fauna as well as a lagoon that you can go for a swim in.
Chiang Mai is the largest city in northern Thailand, and it is the capital of Chiang Mai Province. Chiang Mai has a lot of historical importance due to its location on the Ping River and proximity to ancient trading routes. The population of Chiang Mai City is over 200,000 people, which is the 7th largest city in Thailand by population as of 2019.
Food
Northern Thai food is delicious, and if you stick to eating street food and at cheap restaurants, you'll save a lot of money! A few of the native dishes are pad Thai, jackfruit curry, banana blossom salad, and pork with ginger curry.
Travel
Navigating Chiang Mai is easy, so if there are a lot of things you want to do and see, you shouldn't run into any issues. On top of that, Chiang Mai is quite affordable to visit and live in for extended periods.
People
People in Northern Thailand are known for being highly respectful and kind. Most people that travel through or choose to move to Chiang Mai state that they felt completely safe during their time there. Many foreign women have stated that they felt safe walking around the city alone and that people would not bother them, which is an important factor to take into consideration before moving abroad.
Experiences
There are very popular street markets throughout Chiang Mai that thousands of tourists and locals tend to frequent on the weekends. There's something to do for every type of person in Chiang Mai.
You can visit some of the beautiful temples, Doi Suthep (a mountain with a beautiful view), Nimmanhaemin Road (a trendy area to hang out in), etc. You can also check out some of the elephant experiences in Chiang Mai where the elephants are treated well!
Phuket is a coastal area that has some of the world's finest beaches that attract tons of tourists every year. However, because Phuket is more of a resort-style destination, that means prices are a bit higher here than in other parts of Thailand. Over 5.3 million tourists visit Phuket each year to see the picturesque mountain ranges and spectacular beaches, but the population of Phuket is only about 525,000 people.
Food
Trying the street food in Phuket is essential, and if you want to save some money, you'll want to avoid eating at resorts. A few of the native dishes are pad Thai, kuey teow (noodle soups), som tum (papaya salad), etc.
Travel
Getting around Phuket can be difficult as public transportation there is not great. If you're going to be there for a while, we suggest looking into purchasing a motorbike to get around on. Once you do choose your favorite and cost-effective way to navigate the city, you'll have a great time seeing everything that Phuket has to offer.
People
Just like people from other regions of Thailand, Phuket residents are known for being warm and inviting people. In terms of safety, Phuket is quite a safe city to live in and travel through. Be careful of any scams that you'll find in pretty much any touristy city, and you'll be just fine. If you go to bars, which are plentiful in Phuket, be sure to keep an eye on your drink and just be careful as you would anywhere else.
Experiences
Take a tour through Phang Nga Bay, which is an unforgettable experience due to the plant-covered sheer cliffs that you'll boat around. Nearby, you can also visit Phi Phi Island where you can sit back and relax on a scenic beach. If you want to check out the nightlife in Phuket, head on over to Bangla Road to experience everything that Phuket has to offer after-hours. There are bars, clubs, shows, and places to eat lining this street, so be sure to stop by!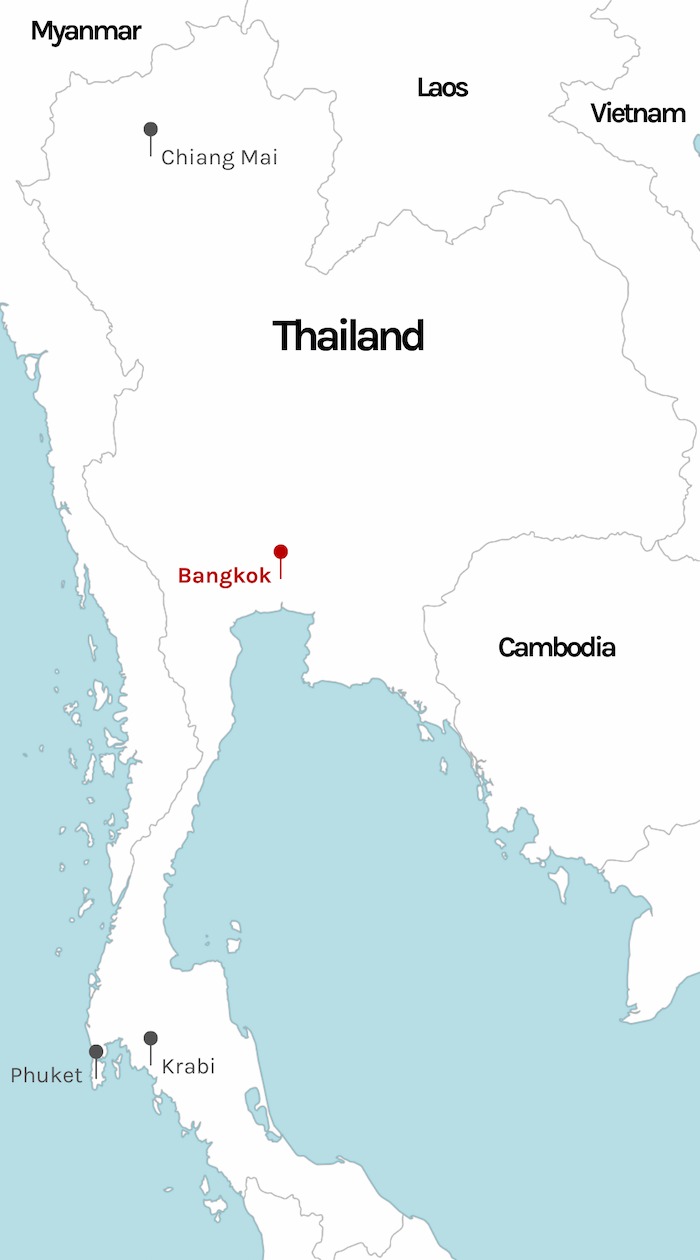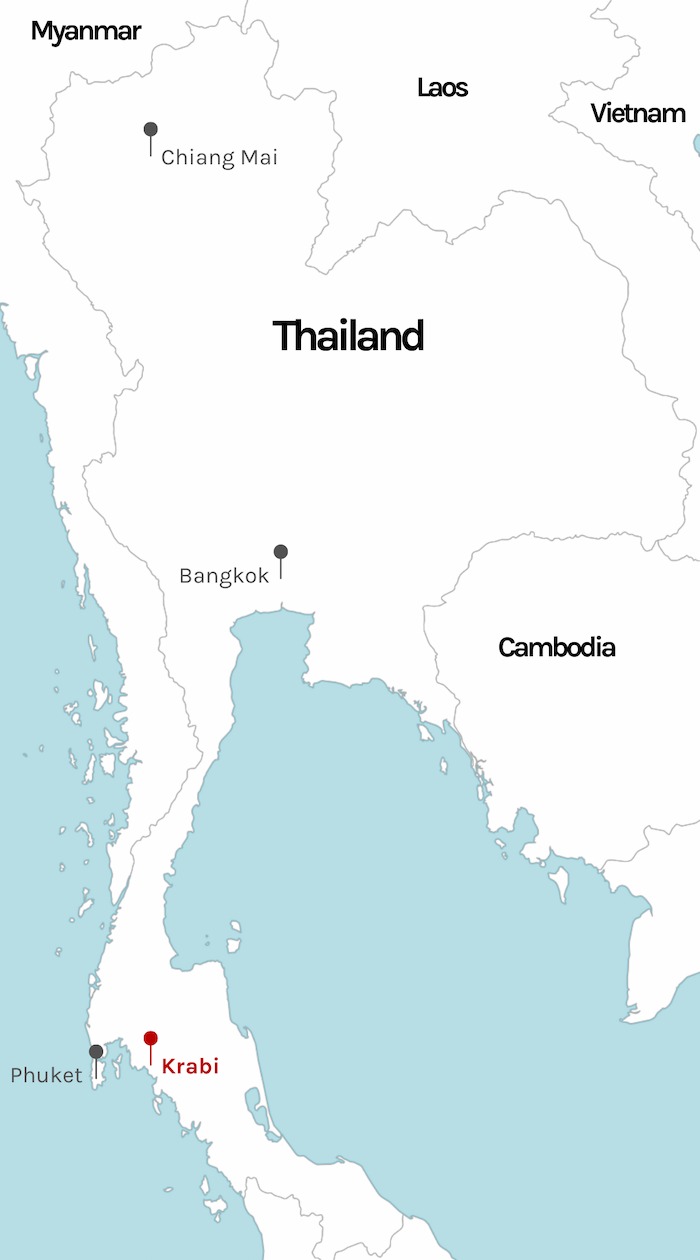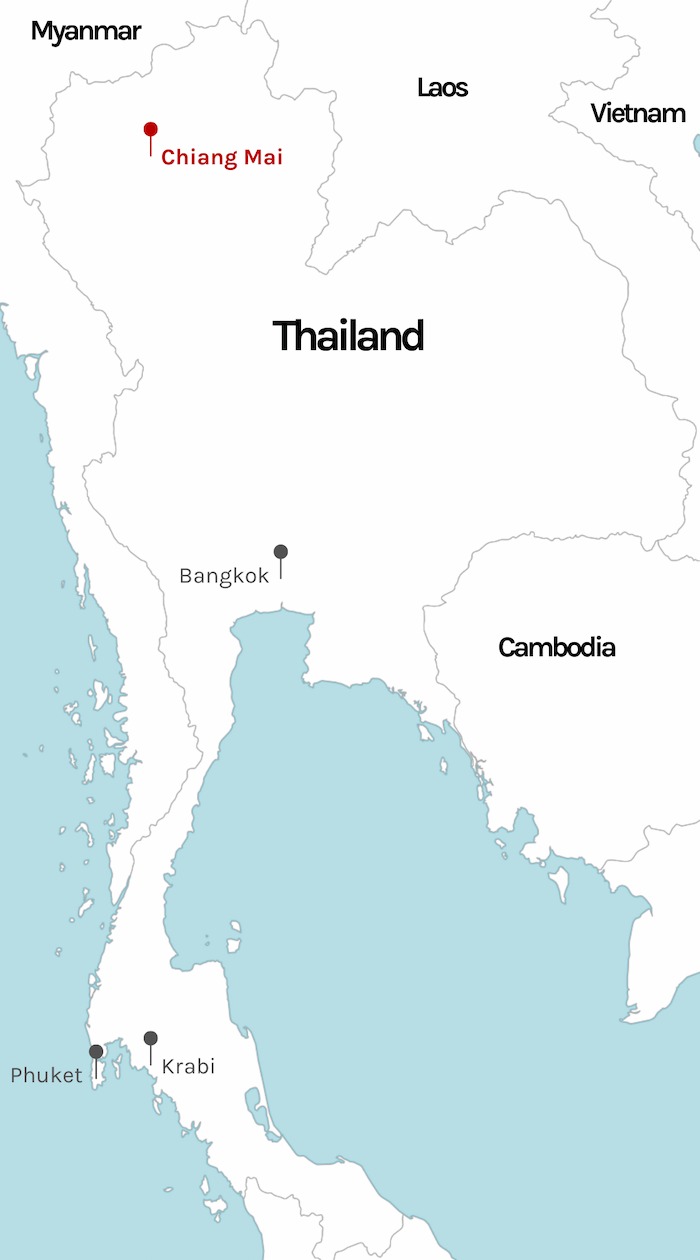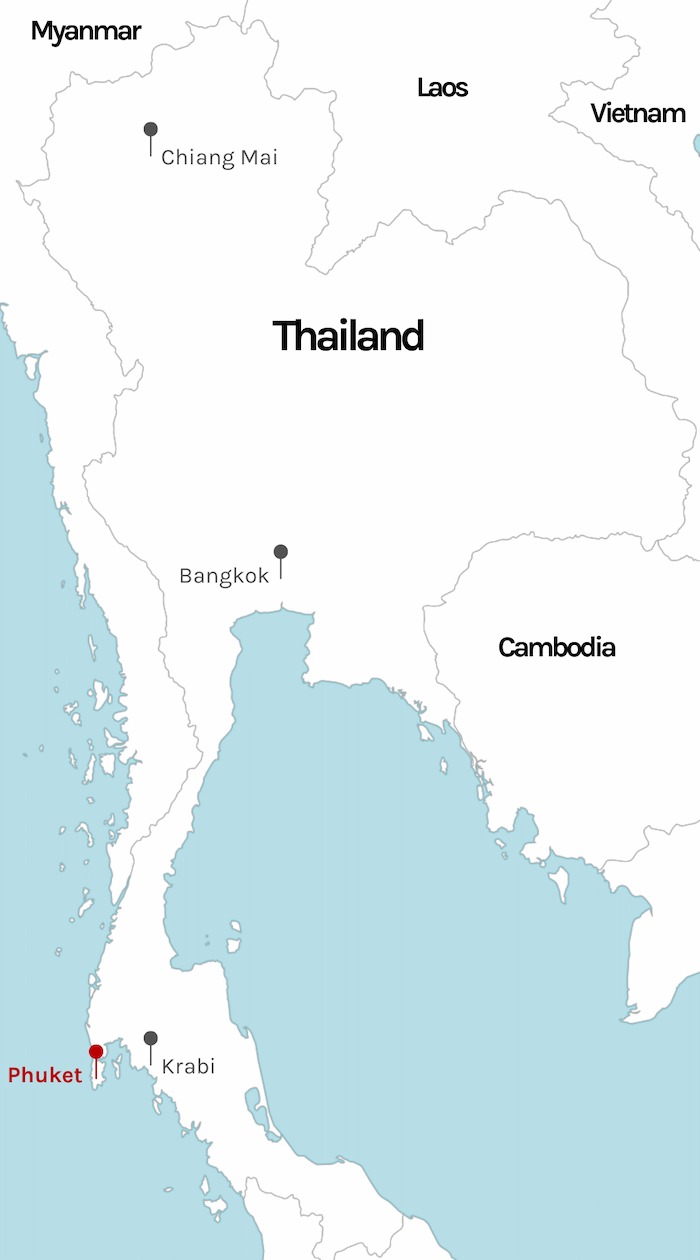 Types of schools in Thailand
Foreign teachers have tons of teaching options in Thailand. You can teach at any type of school such as training centers, preschools, kindergartens, international schools, public schools, and universities. No matter what kind of school you have experience in or what kind of school you want to start teaching at, you'll have a plethora of options in Thailand.
Training centers in Thailand
Many foreign English teachers in Thailand teach at training centers. These schools are attended by kids or adults in the evenings and weekends specifically for English language instruction.
Positions at training centers are often easiest to secure as there is a high demand for these classes, and they hire year-round. Each center has its own specialized curriculum, as well as teaching and training materials which means planning and preparation time are minimized.
Preschools and kindergartens in Thailand
The name says it all, the children in these institutions are 18 months to 6 years old. Teaching English in a kindergarten or preschool is a very common job in Thailand, especially in bigger cities such as Bangkok.
Teachers can expect a friendly working environment and a teaching assistant in the classroom with them. There will be plenty of fun teaching materials available and little time is needed for preparation. Classes typically have 8-20 young learners and are between 20-40 minutes long.
International schools in Thailand
These schools are where professional expats and wealthy locals send their children. Tuition for the students is high and enrollment is very competitive. This means that teacher remuneration is fantastic (especially if you have children) but these jobs will often require a teaching license and graduate degree.
Classes are held on the traditional two-semester schedule and almost all classes are taught in English. These schools often require a 2-year commitment from the teachers. Most International Schools will follow either the International Baccalaureate (IB) or the foreign (A-level/AP etc.) curriculum, so teachers with experience and familiarity with these curricula are preferred. 
Public schools in Thailand
Public schools (particularly in bigger cities) score well on all fronts  – decent salary & benefits, reasonable teaching load, and more paid vacation days.  
Universities in Thailand
There is a lot of variety within these jobs. Positions at smaller universities usually hire foreign teachers to teach required English classes, some universities are less selective when it comes to hiring foreign teachers. Even if the university originally hired you to teach a specific subject, entry-level teachers will rarely be teaching anything other than oral English. Salaries are usually between 28,000-70,000 Baht/ month (dependent on location and experience), but teachers are paid during the summer and winter breaks and never have to teach more than 20 periods a week. Jobs at universities are therefore more competitive than English training centers. The university curriculum is flexible and the foreign teacher is responsible for creating teaching materials. 
High-ranking public universities, especially in big cities, are a different story. Salary and benefits will be much higher but you may be expected to possess an advanced degree and considerable relevant teaching experience.
K-12
Rolling start dates (public schools)
Fall starts in August (international schools)
University
Fall starts in August
Spring starts in January
Training Schools
Rolling start dates year-round
Start anytime!
K-12 schools work on a similar schedule as western countries with the fall semester starting in late August and the spring semester starting around January. For fall positions, we suggest applying 4-5 months in advance and 2-3 months in advance for spring. In addition, Thailand has options in training schools, which hire new teachers every month! No matter your schedule, we'll be able to help find the best teaching opportunities available.
Salary and benefits while teaching English in Thailand
There are many different types of schools to choose to work at in Thailand, so you'll want to do a little research on each one to figure out which type will best suit your lifestyle, salary, and time-off needs. There are often trade-offs that you will need to consider with each type of school. For example, if you want a higher salary, you'll need to work more hours, so maybe you should consider an international school. However, if you want more time off, you may want to work at a university where you'll have less working hours and a lower salary.
Type of school
Monthly salary
Avg. Vacation
Schedule
Training centers
35,000 - 65,000 Baht
18+ days/year (vacation + Thai and sometimes Chinese national holidays)
Evenings & weekends
Preschool/kindergarten
35,000 - 55,000 Baht
18+ days/year (vacation + Thai and sometimes Chinese national holidays)
Weekday daytime
Public schools
30,000+ Baht
18 public holidays/year (unpaid summer and winter)
Weekday daytime
International schools
40,000 - 120,000 Baht
6-10 weeks/year
Weekday daytime
Universities
28,000 - 70,000 Baht
N/A
Weekday daytime
Here's how experience & qualifications can affect your earning potential:
Bachelor's Degree:
While it is not required to have a Bachelor's degree to obtain work in Thailand, many schools will still want this qualification and it will likely earn you a higher salary.
TEFL/TESOL Certification or 1-year teaching experience:
Having a TEFL will be required for teaching in Thailand, though no experience is okay! If you are new to teaching, check our online courses or head straight to Thailand and do a course in-person. This is very common in Thailand and our courses come with job placement guaranteed.
Teaching license and/or degree in education:
If you are licensed to teach in your own country, then the saving potential in Thailand will be excellent. Salaries typically start at 50,000 Baht/month and can go up all the way to 140,000 Baht/month or more. This could allow you to save upwards of $2,000 USD each month.
Post-graduate degree:
Like most international schools around the world, a post-graduate education degree will usually mean a higher salary, more job options and potential for promotion. Learn more about getting an M.Ed to advance your career.
Location:
The pay and living expenses are generally much higher in bigger more populous cities like Bangkok.  However, many teachers find comfort living in smaller cities in Thailand, such as Phuket, Chiang Mai, or even more rural areas.  The cost of living is much lower, and the lifestyle is a bit more laidback.  There are many great options for food, drink, and unique places to live in pretty much any city.
Hours:
Training schools will require the usual evening and weekend hours to fit around the student's regular school day and will generally require 20 – 24 teaching hours per week. Additional office hours for planning and grading should be expected.
K-12 public, international and private English medium schools will follow the standard Monday – Friday schedule with days running around 7:30 am – 4:30 pm. Depending on what you teach, expect 12-24 teaching hours per week.
Benefits:
Many schools provide teachers with housing and reimburse for airfare.  Some schools in more rural areas will provide housing, while other schools may pay a higher salary and expect the teacher to cover their own rental payments.  The latter is more common in larger cities.  Insurance is provided as well, though not to worry, as the cost of a hospital visit in Thailand is incredibly cheap.  Some schools may offer some additional benefits, such as relocation packages, transportation allowances, and even free meals at school.
Document Legalization
In order to get a visa to teach in Thailand, you must get some of your teaching documents authenticated by the Thai Embassy. This can be a difficult process on your own, so we now offer a service that gets it done for you, hassle-free!
What our teachers are saying
I'd highly recommend Teaching nomad because it is a reputable, international agency that has teaching opportunities all over the world. Their website is easy to use, the consultants are attentive and help you throughout the process. I'd choose them all over again.
I was helped by Moira, and the support provided to me was second to none. I'm super grateful for the support. Finding a job during this difficult period would have been a challenge on my own, however, the assistance from Teaching Nomad made the process much easier. They also offered continuous support once I started working. They have been absolutely fantastic.
TN helped me from the very start, which for me was trying to decide which TEFL certification to go with. From there my consultant, Moira, helped me with the documents I needed, gave me resume tips, sent off my profile to various schools even before my certification was complete, and gave me interview tips when the schools wanted to meet me. Thanks to the help Moira and Teaching Nomad provided, I have just signed a contract with a higher than normal salary for a first-time teacher. Now they are helping me out with authenticating my documents and my application for a visa!
Blogs about teaching abroad
Learn all about teaching, traveling, and living abroad!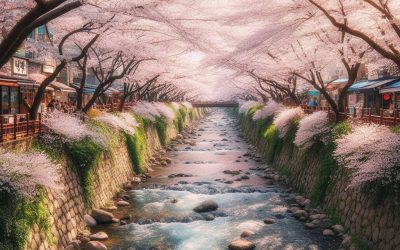 In this guide, we will give you insights and information about the best 5 cities in South Korea to teach English. From the buzz of the nations capital Seoul, to the idyllic beaches of Jeju Island, this article covers all the best potential options for you!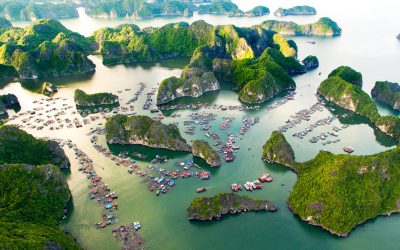 Are you ready to embark on an exciting teaching adventure in Vietnam? Look no further! In this comprehensive guide, we'll take you through the top destinations in Vietnam for teaching English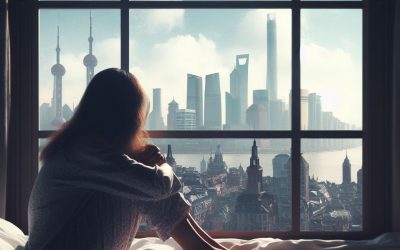 Welcome to a guide that will empower you to overcome homesickness while teaching abroad. Going through the experience of feeling homesick is common among teachers in a foreign country. This article aims to provide straightforward and supportive tips and...
Ready to get started or still have questions?
Register now to speak with a personal placement consultant!