Teaching English in Qatar
Doha, Qatar is one of the fastest-growing cities in the world, and it houses plenty of teaching opportunities for foreigners!
View jobs
Why teach abroad in Qatar?
Qatar is full of historical and modern attractions – there's something for everyone here! Plus, Doha, the capital, is one of the fastest developing cities in the Middle East region. Qatar also has many openings for subject teachers, as English is already pretty widely spoken across the country.
There are many available teaching opportunities to work in different types of schools teaching all grade levels. Salaries are high in the Middle East, so you'll be able to afford a nice lifestyle if you save and spend wisely!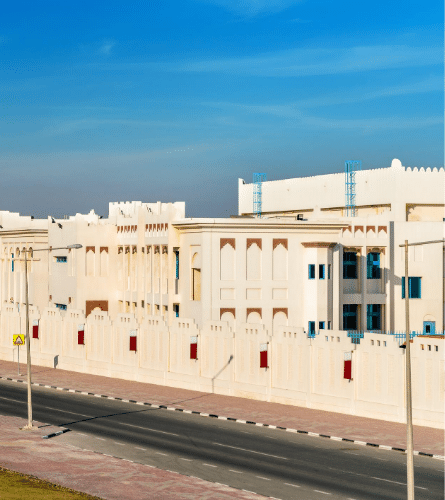 Requirements to teach in Qatar:
Hold a Bachelor's degree
1+ years of teaching experience for K-12

Native English speaker
Average salary in Qatar:
$2,500 – $3,800 USD / month
This varies based on experience, hours worked, and the type of school that you work in.
Cost of living in Qatar:
$1000 – $4000 USD / month
This varies by lifestyle and city that you choose to live in.
Growth of the education sector
Qatar is one of the fastest developing countries in the Gulf region, and the educational sector has been expanding rapidly for years now. This means that there are a bunch of teaching opportunities available to foreign teachers!
Teaching abroad in Qatar provides great opportunities to earn money, travel, and live a comfortable life as an expat. Fueled by wealth from oil and a strong effort to boost the economy, the wonderful country has undergone a major transformation in recent years. This earned Qatar the reputation of being a regional center of culture and commerce. 
The entire country is in the middle of major educational reform; they are trying to transition into a mode of instruction where all of their basic subjects will be taught in English from Kindergarten on. Therefore, there are plenty of jobs available for native English speaking teachers. Although there was previously a preference for teachers with British curriculum experience, many schools are beginning to employ both U.S. common core standards, as well as the International Baccalaureate (IB) program. Teachers of all native English speaking nationalities will be considered based on their classroom experience, qualifications, and curriculum experience.
Curriculums used in Qatar
Qatar is full of schools that use the National Curriculum for England (British National), so if you have experience with this curriculum, there will be plenty of teaching options for you in Qatar. If you're more interested in teaching IB, U.S./AP, or the local curriculum, that's okay too! Many schools across Qatar use these curriculums as well, meaning there are options for teachers from all over the world.
Learn more about other curriculums taught all over the globe.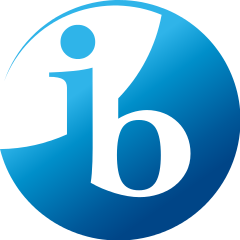 Teaching IB in Qatar
As of 2020, there are 17 schools in Qatar that use the IB curriculum. This equates to hundreds of IB teaching positions, many of which are available to foreign teachers. Learn more about teaching IB in Qatar, and check out the history and an overview of teaching IB abroad in our blog.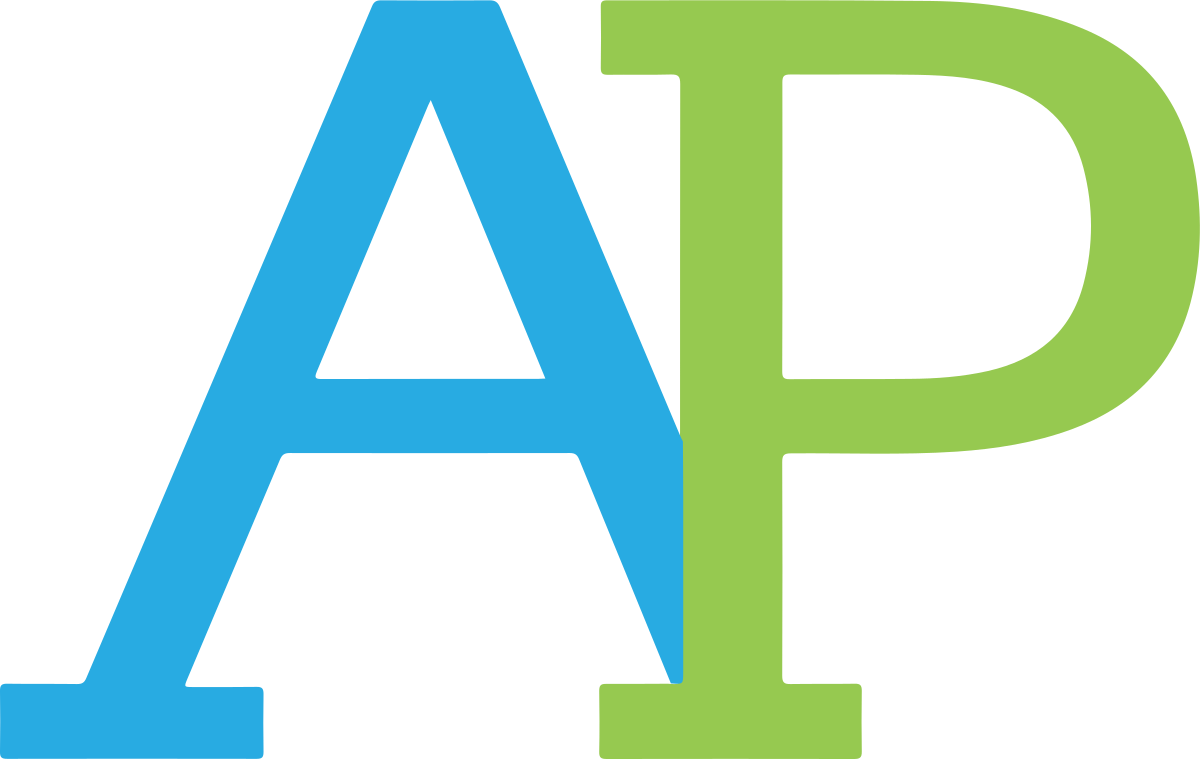 Teaching AP in Qatar
There are many schools in Qatar that offer AP courses to students. To be able to offer AP courses, a school must submit its curriculum to the AP program to ensure that the proper standards are being met. Teachers must prepare their students for the AP exams that usually take place within the first two weeks of May.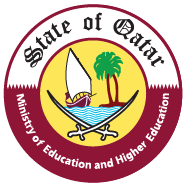 Teaching the Local Qatari/Indian Curriculum in Qatar
In 2001, Qatar made a major push to modernize its national education system, including public and independent school standards. Qatar's education is overseen by the Ministry of Education (public schools) and the Supreme Education Council (independent schools). Qatar has made education an integral part of its future development, with a focus on Arabic, math, and science.  
Qatar has a number of international schools offering a wide variety of national and international curriculums. Most popular are British, International Baccalaureate, and Indian.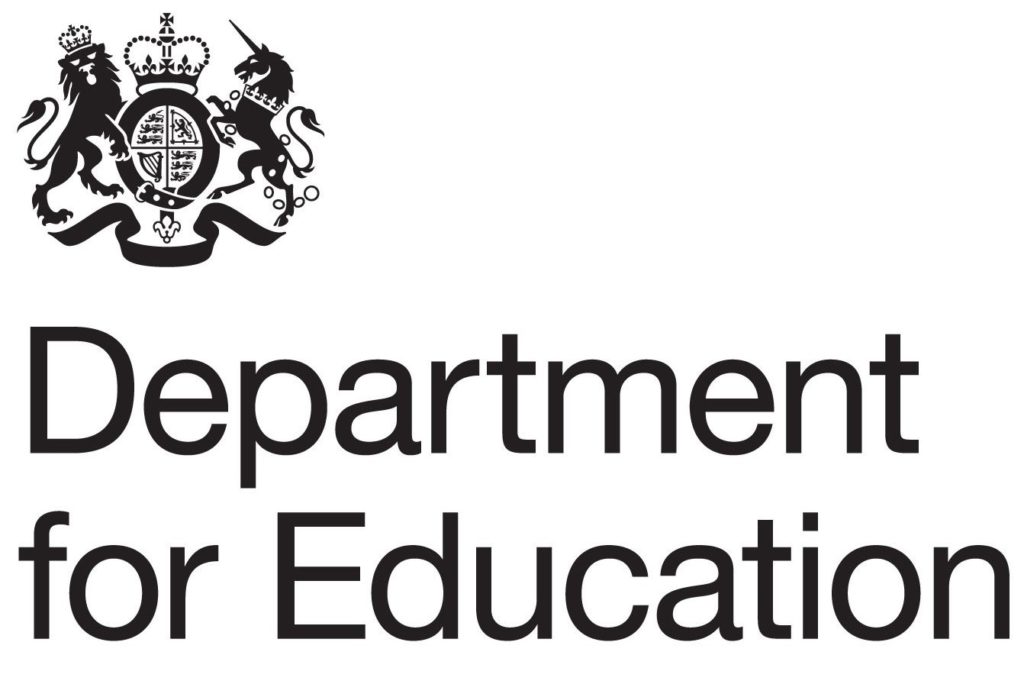 Teaching the National Curriculum for England in Qatar
The National Curriculum of England is the set of standards used to through England & Wales to ensure that all children are learning the same things as they move through schooling. The curriculum is set out in 4 required key stages for students ages 5 – 16. With an optional key stage 5 for ages 17 & 18 (years/grades 12 & 13). Students attending international schools almost always include key stage 5, also known as college, in the British sense of the word.
The curriculum defines the fundamental aspects of learning including the subjects to be taught, the knowledge, skills, and development with each subject. The level of ability students are expected to achieve in the subject, and lastly how students will be assessed. With that framework, schools are free to plan and organize lessons as they see fit.
Accreditation for the National Curriculum of England comes directly from the UK Department of Education and includes a scheme for overseas schools, called BSO's (British Schools Overseas) to verify they meet the standards of UK schools.
Why consider teaching in Qatar?
Teaching jobs in Qatar usually offer a salary ranging from 9,000 to 16,300 QR per month, which is approximately $2,400 to $4,500 tax-free USD/month. Higher salaries are offered to teachers in leadership roles, depending on experience level and qualifications. You will also receive additional benefits on top of your salary, such as living accommodations, flight reimbursement, utilities, and health insurance. Some positions also include these benefits for family members.
Doha is the capital of Qatar and the most populous city in the state. Doha is an Islamic city with certain rules and expectations that must be adhered to, and the crime rate, especially the violent crime rate, is extremely low. Doha is a coastal city that's full of museums, beautiful walking paths by the Persian Gulf, and scenic parks.
Many of the available teaching jobs in Qatar can be found in Doha.
Ar Rayyan is an area just west of Doha, and it's another popular teaching destination for teachers all over the world! There are plenty of adventures to be had around Ar Rayyan. You can find the Qatar National Library here, as well as Al Gharrafa Stadium.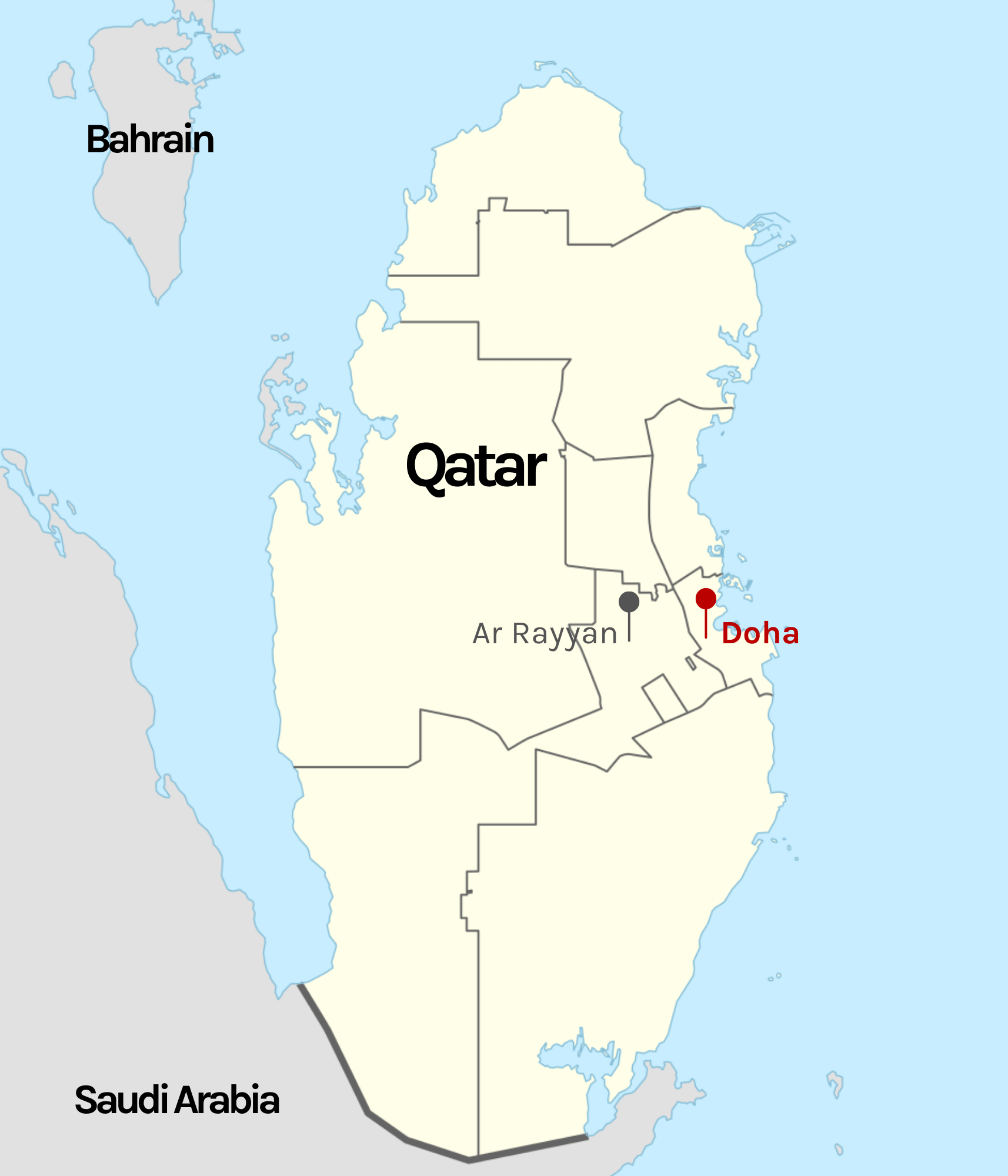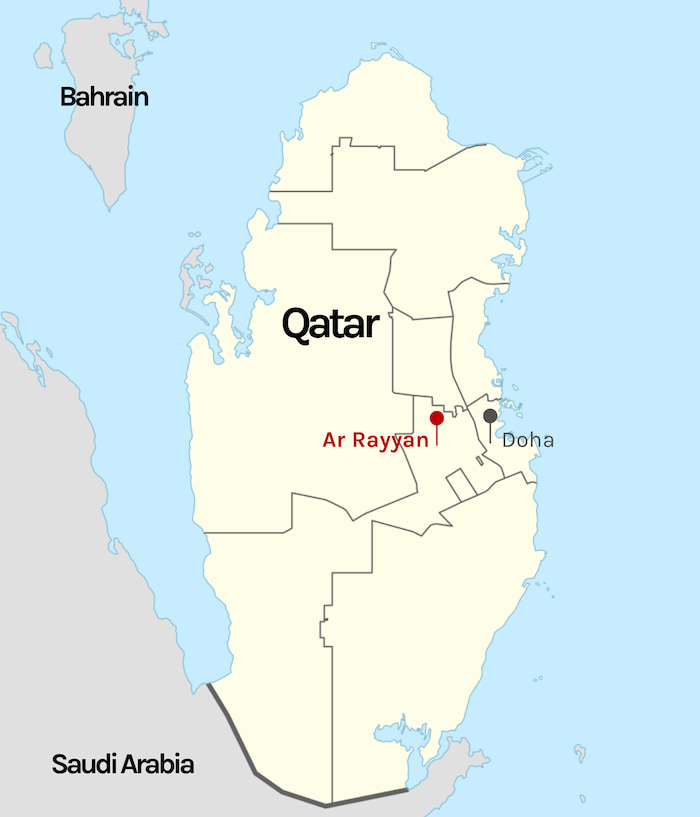 Types of schools in Qatar
The majority of teach abroad opportunities in Qatar will be at international & foreign language schools. The majority of these will provide an international style education to local children, but some will have a student population of expats. There are also some language centers and universities where you can teach English as a second language – Qatar University being the local university. Many American universities also have branches in Qatar, and there's also one Canadian University and one Dutch University.
Preschools and kindergartens in Qatar
The name says it all, the children in these institutions are 18 months to 6 years old. Teaching English in a kindergarten or preschool is a very common job in Qatar, as parents want their children to begin learning English at an early age.
Teachers can expect a friendly working environment and a teaching assistant in the classroom with them. There will be plenty of fun teaching materials available and little time is needed for preparation. Classes typically have 8-20 young learners and are between 20-40 minutes long.
International schools in Qatar
These schools are where professional expats and wealthy locals send their children. Tuition for the students is high and enrollment is very competitive. This means that teacher remuneration is fantastic (especially if you have children) but these jobs will often require a teaching license and graduate degree.
Classes are held on the traditional two-semester schedule and almost all classes are taught in English. These schools often require a 2-year commitment from the teachers. Most international schools will follow either the International Baccalaureate (IB) or the foreign (A-level/AP etc.) curriculum, so teachers with experience and familiarity with these curricula are preferred. 
Universities in Qatar
There is a lot of variety within these jobs. Positions at smaller universities usually hire foreign teachers to teach required English classes, some universities are less selective when it comes to hiring foreign teachers. Jobs at universities are more competitive than English training centers. The university curriculum is flexible and the foreign teacher is responsible for creating teaching materials. 
K-12
Fall starts in August/September
Spring starts in January
University
Fall starts in August/September
Spring starts in January
Training Schools
Rolling start dates year-round
Start anytime!
K-12 schools work on a similar schedule as western countries with the fall semester starting in late August or early September and the spring semester starting around January. For fall positions, we suggest applying 4-5 months in advance and 2-3 months in advance for spring. Qatar also has limited teaching options in training schools, which hire new teachers every month! No matter your schedule, we'll be able to help find the best teaching opportunities available.
Salary and benefits while teaching English in Qatar
Qatar has the most teaching options for foreigners in preschools, kindergartens, international schools, and universities. Each has a slightly different teaching schedule, and you may fall at a different place within the salary range depending on the type of school that you choose to teach in within Qatar.
Type of school
Monthly salary
Avg. Vacation
Schedule
Preschool/kindergarten
2,500 - 3,800 USD
6-10 weeks/year
Weekday daytime
International schools
2,500 - 3,800 USD
6-10 weeks/year
Weekday daytime
Universities
2,500 - 3,800 USD
6-10 weeks/year
Weekday daytime
Here's how experience & qualifications can affect your earning potential:
Bachelor's Degree:
This is one of the minimum requirements for working in Qatar. Generally speaking, you'll need a Bachelor's degree or above in a subject related to what you teach.
TEFL/TESOL Certification or 1-year teaching experience:
Most English medium schools in Qatar are looking to hire teachers with an education degree and/or a teaching license. A TEFL certification is not typically a requirement for employment but can be critical in helping you to connect with your ESL learners. Having 1-year or more of classroom experience is very useful however you may find schools willing to hire recent education graduates.
Teaching license and/or degree in education:
Having a teaching license and/or degree in education is generally what the international and English medium schools are looking for. Those positions are well compensated averaging $3,300 – $4,400 USD/month plus housing and benefits (see below).
Post-graduate degree:
A post-graduate education degree will put you ahead of the competition for jobs in Qatar. Not to mention it will likely bump you up the salary scale.
Location:
The vast majority of expats will live somewhere in Doha, however, there are a few smaller suburbs you could get hired for. Within Doha, there are many great neighborhoods to choose from. Like any city, some are denser and more suited for young professionals while others are more spaced out with larger accommodations for families.
Hours:
As you can imagine, the number of hours you work will affect your salary. At kindergartens and preschools, you can expect around 20 teaching hours a week. Though the teaching hours at international schools are not much different, they require more class preparation time and are stricter on office hours. A typical school day is from around 7 am – 2 pm but of course, working hours may be earlier/later.
Benefits:
Many schools provide teachers with housing or a housing allowance, reimburse airfare, and provide medical insurance. Some schools will also provide a tuition discount/free tuition for child dependents.  An end of contract bonus/gratuity is required by law however it is paid when you leave the country, not when you change employers.
Document Legalization
In order to get a visa to teach in Qatar, you must get some of your teaching documents authenticated by the Qatari Embassy. This can be a difficult process on your own, so we now offer a service that gets it done for you, hassle-free!
What our teachers are saying
I'd highly recommend Teaching nomad because it is a reputable, international agency that has teaching opportunities all over the world. Their website is easy to use, the consultants are attentive and help you throughout the process. I'd choose them all over again.
I was helped by Moira, and the support provided to me was second to none. I'm super grateful for the support. Finding a job during this difficult period would have been a challenge on my own, however, the assistance from Teaching Nomad made the process much easier. They also offered continuous support once I started working. They have been absolutely fantastic.
TN helped me from the very start, which for me was trying to decide which TEFL certification to go with. From there my consultant, Moira, helped me with the documents I needed, gave me resume tips, sent off my profile to various schools even before my certification was complete, and gave me interview tips when the schools wanted to meet me. Thanks to the help Moira and Teaching Nomad provided, I have just signed a contract with a higher than normal salary for a first-time teacher. Now they are helping me out with authenticating my documents and my application for a visa!
Blogs about teaching abroad
Learn all about teaching, traveling, and living abroad!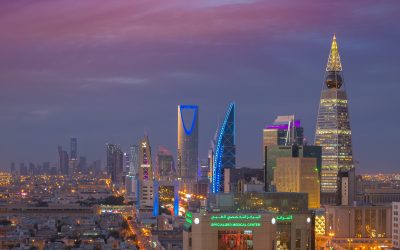 The Middle East has become an increasingly popular destination for teachers looking to experience a different culture while progressing their career. With its rich history, cultural diversity, and high demand for English language education, there are numerous...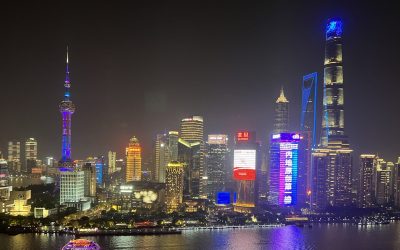 Teaching abroad in China can be a rewarding and eye-opening experience. With its rich history, vibrant culture, and increasing demand for English language education, there are numerous opportunities for foreign teachers in various cities throughout the country. If you...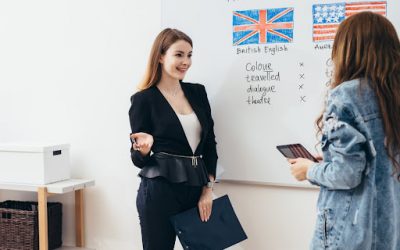 Teaching in a foreign country is exciting and challenging in equal measure. As with any new adventure, teaching abroad offers new perspectives and variables you wouldn't think to consider.
Ready to get started or still have questions?
Register now to speak with a personal placement consultant!