About teaching ESL online
Teaching ESL online exploded in popularity throughout the early 2000s, and this trend has continued as technology has improved over the recent years. There are many companies that have created online ESL teaching platforms for students and teachers to connect with one another and start scheduling lessons together from anywhere in the world.
A large portion of online ESL learners can be found in China and other countries in Asia. These areas consider English to be a core subject and one of the keys to success for their children. English is the language of business and the most widely spoken language across the globe. About 20% of the world's population or 1.5 billion people speak English, so in 2001, China's Ministry of Education made English a mandatory language taught in schools.
Many countries besides China highly value English language skills, so there are many options for ESL teachers looking to get into this field.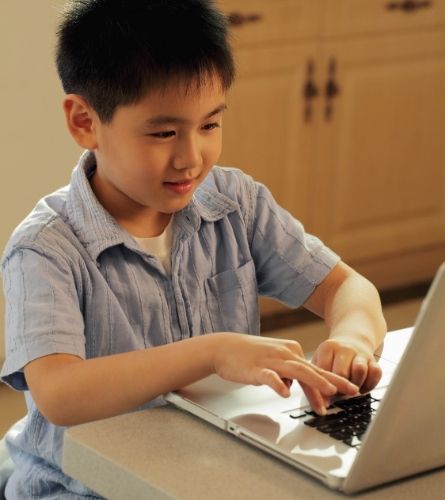 Is teaching ESL online right for me?
Teaching ESL classes online has huge benefits for teachers that prefer to set their own schedule – something that is near impossible while teaching in a traditional brick and mortar school. However, there are some drawbacks to teaching ESL online which can be overlooked by teachers – though it's still important to recognize both the pros and the cons of teaching online prior to starting.
Enjoy a flexible schedule
Being able to teach ESL online from home gives you schedule flexibility that is quite unique compared to other remote jobs. Often people that work remote jobs still need to work 9-5 hours that are set by their company, but teaching ESL online allows you to pick the times that you want to teach, giving you the ability to schedule around your everyday life.
Great for stay at home parents and people that need to work remotely
Whether you're a stay at home parent, or you need to work remotely for another reason, teaching ESL online could be a great option for you! The schedule flexibility allows you to spend time with your children or complete tasks around the house, all while making money teaching classes.
Boost your resume with online ESL teaching experience and avoid resume gaps
Though not all schools will count your online teaching as experience, it still looks great on a resume. Online ESL teaching on a resume shows potential employers that you're self-motivated, passionate about teaching, and able to use technology effectively. If you have another in-person teaching job or a job outside of education and are teaching ESL online on the side, that also looks great to anyone that may end up reading your resume!
What doesn't look great on a resume? Gaps.
If your current job is ending and you want to avoid gaps in your resume, online ESL teaching is a great way to do so. You can start at any point, and you can work as much or as little as you need to while you search for another in-person job. Not only will you be filling in potential resume gaps, but you'll also be gaining valuable teaching experience.
Advance your career
Some of the best ESL online teaching jobs allow you to advance your career outside of being an online ESL teacher. You can be a part-time or full-time teacher, a content lead, a department chair, a student advisor, etc. These positions will allow you to try out different jobs to see what you like!
Good for the short-term, but not always great for the long-term
One of the challenges that many online ESL teachers find is that this type of position is great for the short-term but not always for the long-term. It's easy to get antsy working remotely for a long period of time, so life-long teachers may wind up back in the traditional school setting. However, this isn't to say that some teachers don't end up happily teaching ESL online for the long-term, because they do!
Prior to beginning your online ESL teaching job, consider your career and life goals to see if they align with teaching online long-term or not. After you do that, it'll be easier to decide on a future career path that will work best for you.
Missing out on in-person interactions and cues
Human communication is a mixture of both verbal and non-verbal communication, especially when you're teaching someone a new language. Online ESL teaching allows you to communicate verbally and with some other tools, visually, but you're still missing out on some hands-on interactions and other non-verbal cues that could help both you and the ESL learner.
Not always as rewarding as hands-on traditional classes
Online ESL teachers typically don't spend as much time with their students as a traditional in-class teacher does. Because of this, you may not get to know your students as well, finding that teaching online is not as rewarding as teaching in-person. It's easier to feel disconnected from your students in a virtual classroom, and some teachers find that tough to deal with.
You'll still get to see students' progress and watch them learn and grow, but it may not feel the same as it would in a traditional classroom where teachers spend 6+ hours interacting and building relationships with their students.
Some schools won't count your online teaching as actual experience
Although online ESL teaching provides teachers with beneficial experience, some schools may not count the experience as 'real' teaching experience.
For example, you may have 1 year of classroom teaching experience and 2 years of online teaching experience. You apply for a position at a school that requires 3 years of teaching experience, but the school tells you that you only have 1 year of formal teaching experience, so you don't qualify.
This is a potential pitfall of online ESL teaching, as you have been teaching and you'll want your online experience to count towards your overall teaching experience, but that's not always going to be the case. Be prepared for this situation being the worst-case scenario, but you may also find a great school that does take your online teaching experience into consideration!
Online teaching opportunities
Teaching Nomad has partnered with a few of best online teaching platforms available. Read below to understand the requirements,benefits available, and to apply! Requirments to teach ESL online will vary a bit depending on which company you'd like to work for. Some – but not all, require that you have a bachelor's degree. Most – if not all companies will have nationality requirements, as they'll want you to be a fluent English speaker with a somewhat neutral accent. Lastly, some companies may expect that you have a teaching qualification and/or experience teaching, while others may just see those as a bonus.

Work for yourself and teach online
Benefits:
Set your own payrate & schedule

No limit to the subjects you can teach

Work for yourself and let awaketh send you students
Students aged 3-18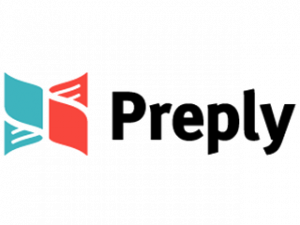 Benefits:
Set your own pay rate
Teach anytime, anywhere
Includes training & PD
Teaching ESL online with ALO7
Requirements & Benefits:
Earn $17-$22/50 minute class

Bachelor's degree

TEFL or equivalent certificate

Previous experience is an advantage
Working as an online teacher

You need to be somewhat familiar with the use of technology prior to teaching ESL online, but you'll also gain a better understanding of different tools while you're working. These skills will be transferable to any other job you end up getting afterward, and they look good on a resume!
As an online ESL teacher, you'll need to be self-motivated. Like most jobs, you'll get what you put in, so create a schedule that works for you and show up on time for your students with a smile and a go-get-it attitude. Plus, if you're a great, self-motivated teacher, parents will continue sending their children to you for their ESL education and may even recommend you to their friends with ESL learners. This not only means more opportunities to make a difference in a student's education and future success, but also, a steady stream of income for you!
Teaching English online salary and benefits

Most online teaching jobs advertise an hourly rate because you're able to create either a part-time or full-time schedule. The average online ESL teacher will make somewhere between $14 – $22 USD per hour. This number can vary depending on experience and how much you put into the company that you're working for.
You may be able to find some online teaching jobs that provide benefits, but many do not.
How to get started teaching ESL online:

Ensure you have the proper qualifications. If needed, take a TEFL course
Ensure that you'll have a good internet connection, a reliable video calling tool, and a quiet area to teach in
Prepare your application and resume
Apply!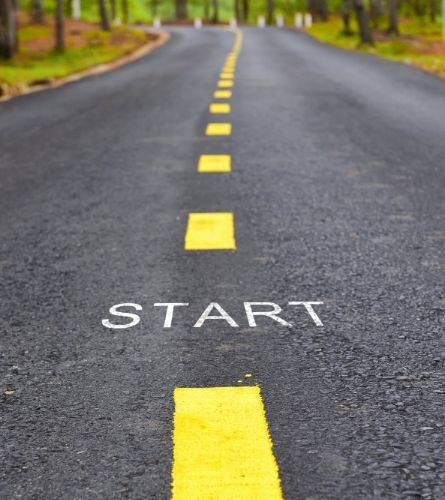 What our teachers are saying
My recruiter/consultant was Jayne Donabie and she was so helpful and patient from start to finish. She was always available to answer my questions, whether via email or a Skype call. She is knowledgable about each of the schools that she represents and can offer great insight into living in China as an expat. She made what could have been an overwhelming and complicated process really straightforward and stress-free. She made me feel confident in my decision to move forward with my applications and to move to China.
After a friend recommended Lauren Klein at Teaching Nomad to me, I decided to chat with her about teaching opportunities in China. She asked me a number of really helpful questions to assist me in figuring out the kind of position that would be best for me. She answered all questions I had within a day and was incredibly accommodating when my school preferences changed during the recruitment process. Lauren got me three interviews with great schools, and I'm sure I could have had as many as I wanted if I didn't like one of those three. In the end, I found a great job, and I barely had to do a thing more than showing up to the interview. All in all, I highly recommend Lauren and Teaching Nomad.
I would highly recommend Teaching Nomad to anybody looking for teaching positions in China. My recruiter was Moira and she was professional, helpful, and patient from the very start. If anybody is looking for teaching positions overseas, definitely contact Teaching Nomad. I only have good things to say about them.
Blogs about teaching online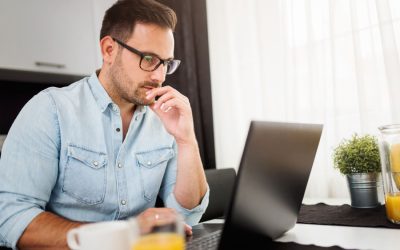 Learn what it's like being an online ESL teacher, how to start teaching ESL online, and what the requirements are to do so.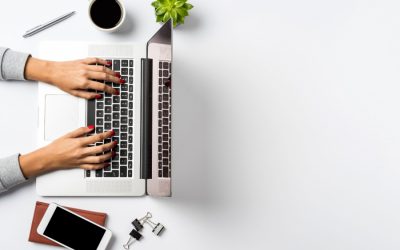 Choosing to teach online prior to teaching abroad can give you some great transferable skills!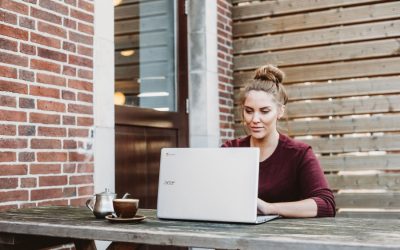 Like all other careers, teaching online comes with pros and cons – learn about them, and decide if it's right for you!
Ready to get started or still have questions?
Register now to speak with a personal placement consultant!