Teach English in Cambodia
Teach abroad in Cambodia – explore stunning monuments and meet friendly locals!
View jobs
Why teach abroad in Cambodia?
Your next teaching experience could lead you to the Kingdom of Cambodia, a country with a rich and ancient history, vibrant culture, and diverse landscapes. Teaching Nomad works with international schools in the capital Phnom Penh as well as Seim Reap, a popular destination to take in the beauty of Angkor Wat and other temple sites from Cambodia's past.
Cambodia is a tropical destination that is well connected to other popular SE Asian countries such as Thailand, Laos, and Vietnam with whom it shares its borders. Characterized by flat terrain and low mountains, sandy beaches on the Gulf of Thailand, and lush forests cut through by the mighty Mekong river, Cambodia offers a variety of breath-taking views and activities for travelers.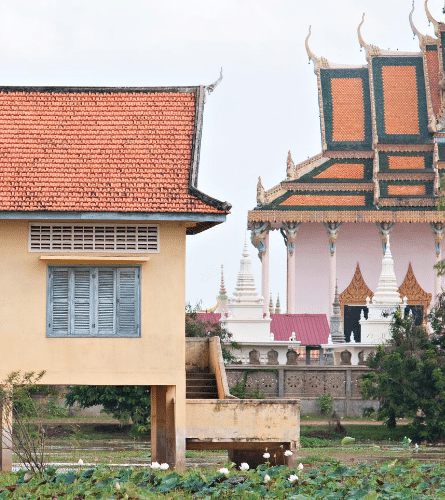 Requirements to teach in Cambodia:
Hold a Bachelor's degree
1+ years of teaching experience for K-12
No experience required for training schools
Native English speaker
Average monthly pay in Cambodia:
$1,000 – $1,600 USD
This varies based on experience, hours worked, and the type of school that you work in.
Cost of living per month in Cambodia:
$500 – $900 USD
This varies by lifestyle and city that you choose to live in.
Growth of the education and tourism sectors
Education sector
As Cambodia's international and English language education sector continues to grow, the country still sets low entry requirements for teachers to begin their teaching journey. Though different schools may set their own requirements, a college degree and TEFL are not necessary for teaching in Cambodia. The smaller salaries go very far within the country and traveling to nearby SE Asian countries is also affordable. Cambodia has several national holidays that teachers can use to travel and explore the country. The need at international schools, private schools, and training centers catering to both adults and children means there are many opportunities for employment for teachers in the ESL field.
Tourism Industry
Tourism is Cambodia's fastest-growing industry and has largely been responsible for the countries rapid development in recent years. Each year millions of travelers flock to Cambodia to take in the majesty of the temples at Seim Reap, the rich history of Phnom Penh, and the beaches of Sihanoukville in the southwest. The country offers opportunities for adventure tourism, cultural exploration, and beachy relaxation alike. There's something for everyone here!
Some interesting facts about Cambodia:
The Angkor Empire of the 9th-13th century was the largest kingdom in South East Asia, spanning almost the entirety of the region. You can still see the remnants of the largest pre-industrial city in the world in Siem Reap.

Cambodia boasts the largest inland lake in South East Asia, the Tonle Sap

The critically endangered Irrawaddy dolphin can be spotted in Cambodia's northern areas. You can travel to Kratié to see these funny looking mammals frolicking in the Mekong river.

Cambodia's flag is the only flag to feature a building, the famous Angkor Wat.
Curriculums used in Cambodia
There are many different types of schools in Cambodia, and they use a variety of different curriculums. It's important to know a little bit about each curriculum so you can choose the one that you're most comfortable teaching and search for an overseas teaching job based on your preference. Even if you don't have a preference, it's helpful to understand which curriculums you may run into while teaching in another country. Some of the most common curriculums taught in Cambodia are IB, U.S./AP, local, and British National.
Learn more about other curriculums taught all over the globe.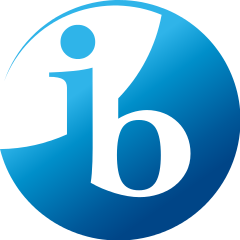 Teaching IB in Cambodia
As of 2020, there are 4 schools in Cambodia that use the IB curriculum. This equates to a healthy number of IB teaching positions, many of which are available to foreign teachers.
Learn more about teaching IB in Cambodia, and check out the history and an overview of teaching IB abroad in our blog.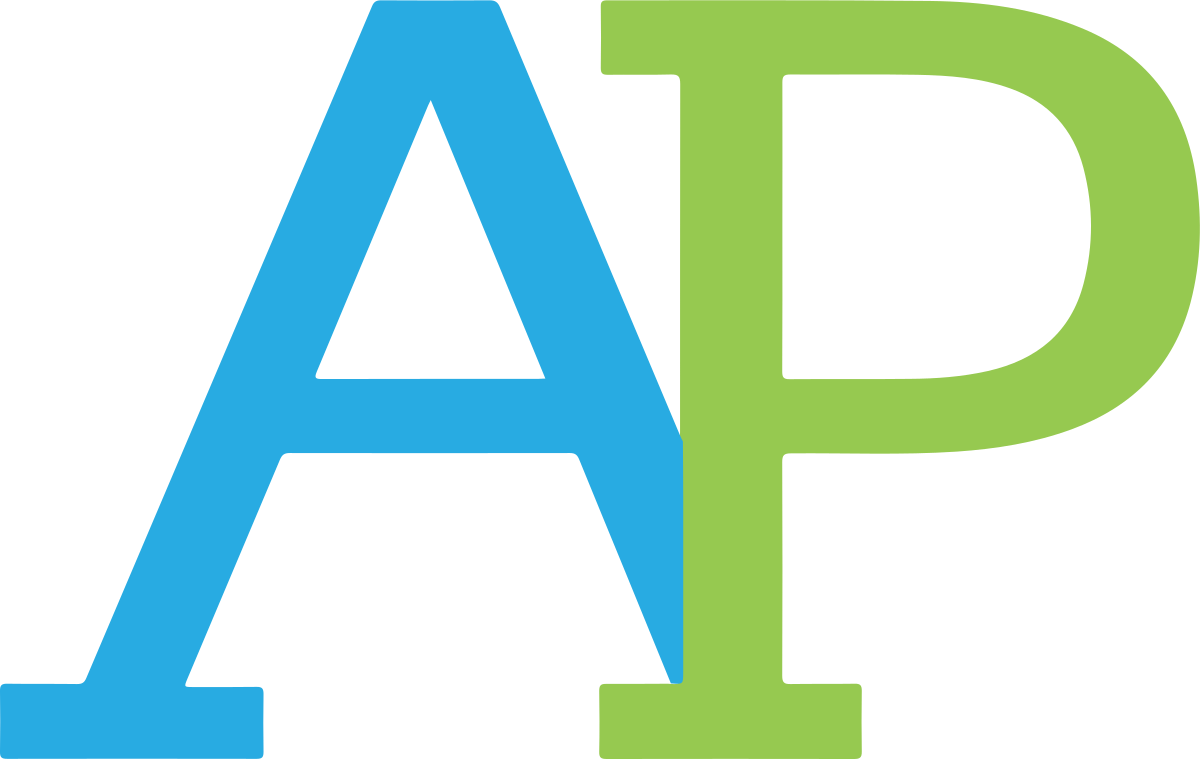 Teaching U.S./AP in Cambodia
There are many schools in Cambodia that offer AP courses to students. To be able to offer AP courses, a school must submit its curriculum to the AP program to ensure that the proper standards are being met. Teachers must prepare their students for the AP exams that usually take place within the first two weeks of May.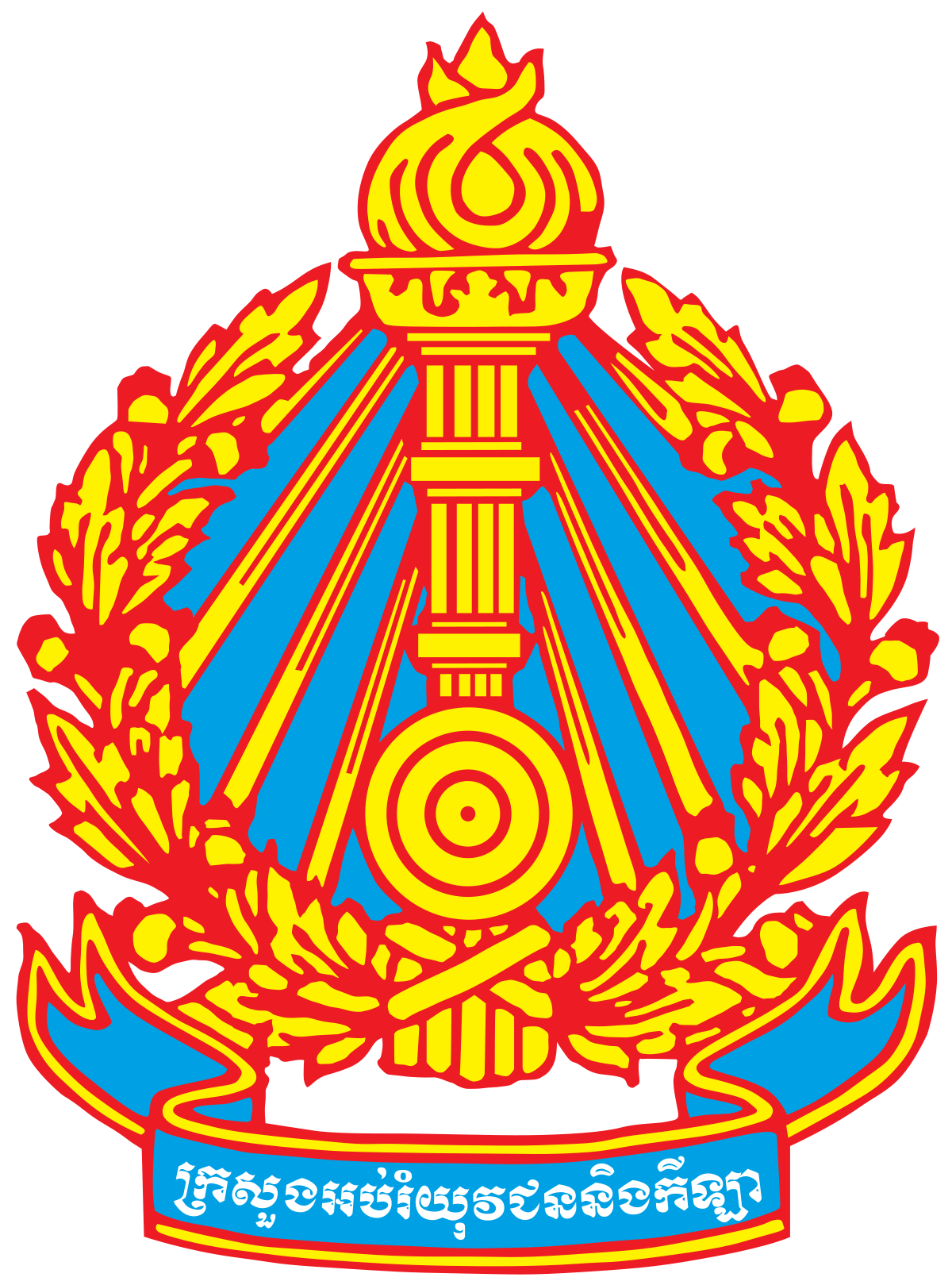 Teaching Local Curriculum in Cambodia
Cambodia's national curriculum is managed by the Ministry of education and includes standard subjects similar to the rest of the world. Grade levels are broken into Primary (grades 1-6), Middle (grades 7-9), and Secondary (grades 10-12). While enrollment in primary school is approaching 100%, these numbers drop off severely for middle & secondary school. Cambodia's local education sector needs much improvement, therefore families that can afford it will likely opt for private education.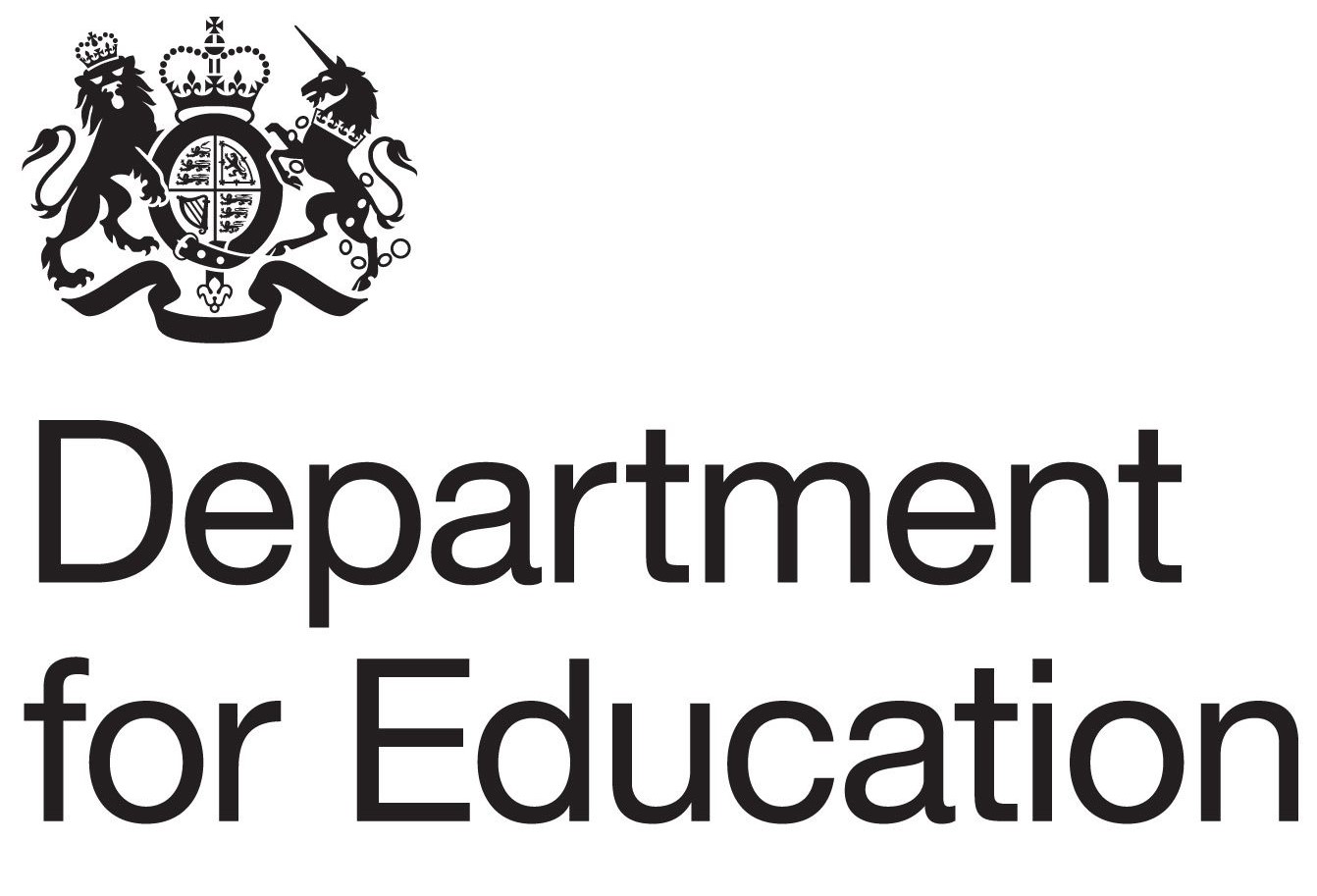 Teaching the National Curriculum of England in Cambodia
The National Curriculum of England is the set of standards used to through England & Wales to ensure that all children are learning the same things as they move through schooling. The curriculum is set out in 4 required key stages for students ages 5 – 16. With an optional key stage 5 for ages 17 & 18 (years/grades 12 & 13). Students attending international schools almost always include key stage 5, also known as college, in the British sense of the word.
The curriculum defines the fundamental aspects of learning including the subjects to be taught, the knowledge, skills, and development with each subject. The level of ability students are expected to achieve in the subject, and lastly how students will be assessed. With that framework, schools are free to plan and organize lessons as they see fit.
Accreditation for the National Curriculum of England comes directly from the UK Department of Education and includes a scheme for overseas schools, called BSO's (British Schools Overseas) to verify they meet the standards of UK schools.
Why consider teaching in Cambodia?
Cambodia offers opportunities for beginner teachers and professional teachers alike, and with low barriers to entry, there are opportunities for almost everyone. If you're interested in being in the heart of Southeast Asia, Cambodia is your gateway to opportunity. Delicious cuisine, amazing vistas, and the opportunity to learn more about this rich culture are at your finger-tips here at Teaching Nomad. A personal recruiter will work with you making sure you're informed and prepared every step of the way.
Phnom Penh is a popular teaching destination in Cambodia because it's the capital of Cambodia and the largest city by population. It's located towards the south end of the country that borders Vietnam.
There are about 1.5 million people living in Phnom Penh, and English is widely spoken around the city, making it easier for foreign teachers to get used to life in Cambodia. Phnom Penh is the nation's economic, industrial, and cultural center. You'll also notice a lot of French influence around the cities in Cambodia due to the French colonization of the country around the 1860's.
Siem Reap is a resort town that's located in northwestern Cambodia. Here, you can find your way to the ruins of Angkor which houses many old, intricate stone structures, including Angkor Wat, the famous main temple. If you love history, art, or architecture, you may want to consider teaching in Siem Reap, where mysterious structures and historic landmarks are right around the corner.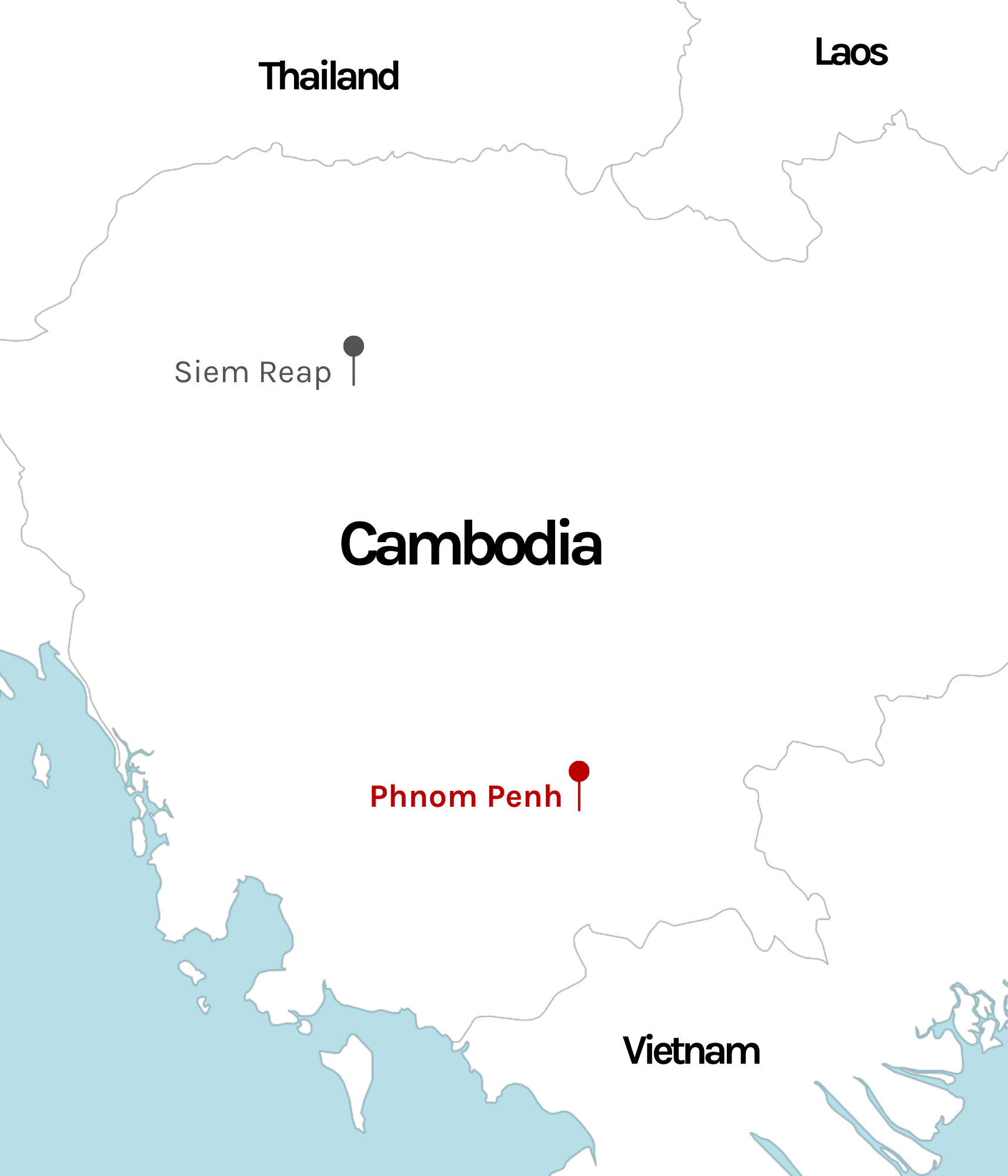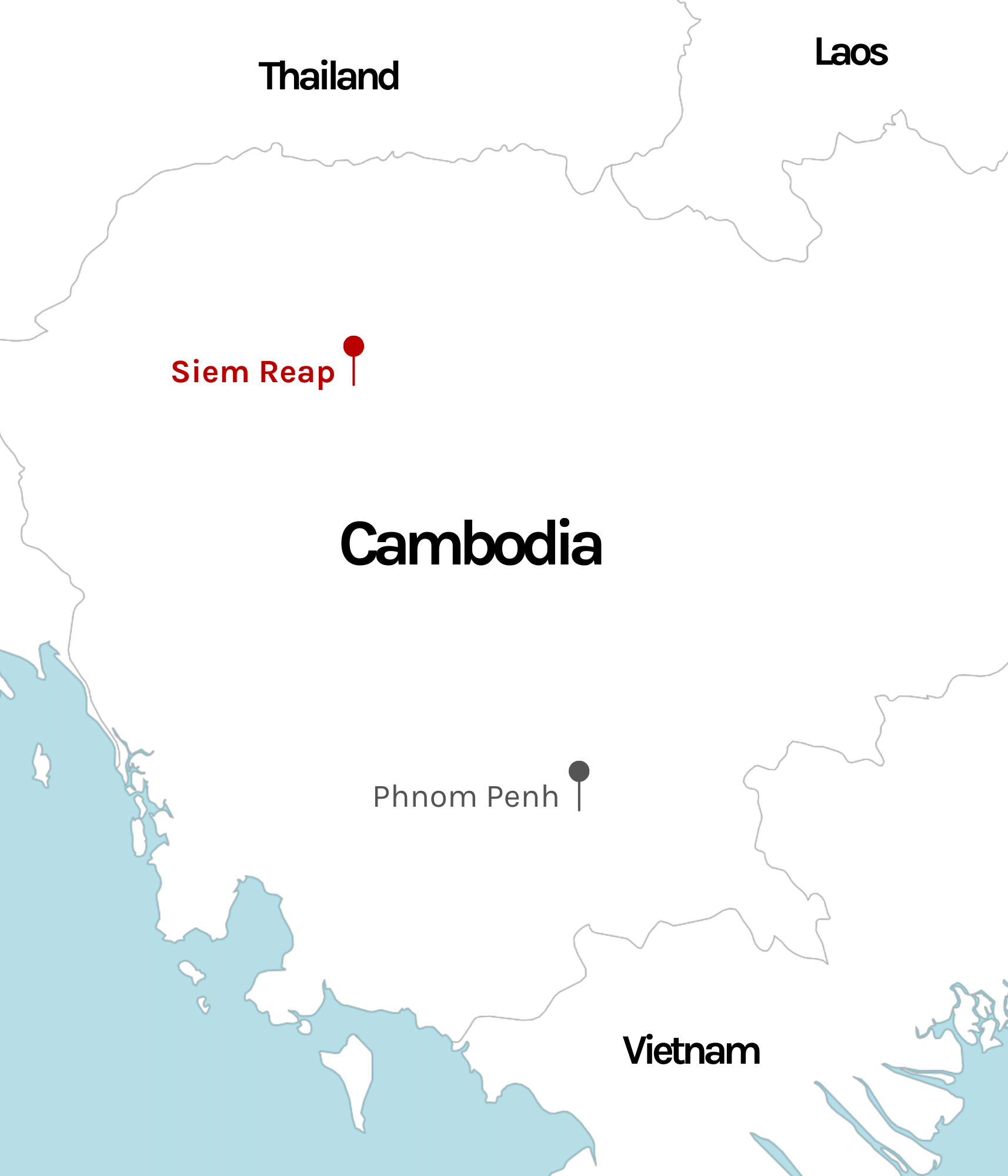 Types of schools in Cambodia
Cambodia is full of language training centers, preschools and kindergartens, and international schools. This means that no matter what age group you're interested in teaching, there are opportunities to teach in Cambodia for you! You'll also have options when it comes to choosing the school that you want to work for.
Training centers in Cambodia
Training centers in Cambodia are popular among foreign teachers and are attended by kids or adults in the evenings and weekends specifically for English language instruction.
Positions at training centers are often easiest to secure as there is a high demand for these classes, and they hire year-round. Each center has its own specialized curriculum, plus teaching and training materials which means planning and preparation time is minimized.
Preschools and kindergartens in Cambodia
The name says it all, the children in these institutions are 18 months to 6 years old. Teaching English in a kindergarten or preschool is a very common job in Cambodia.
Teachers can expect a friendly working environment and a teaching assistant in the classroom with them. There will be plenty of fun teaching materials available and little time is needed for preparation. Classes typically have 8-20 young learners and are between 20-40 minutes long.
International schools in Cambodia
These schools are where professional expats and wealthy locals send their children. Tuition for the students is high and enrollment is very competitive. This means that teacher remuneration is fantastic (especially if you have children) but these jobs will often require a teaching license and graduate degree.
Classes are held on the traditional two-semester schedule and almost all classes are taught in English. Most international schools will follow either the International Baccalaureate (IB) or the foreign (A-level/AP etc.) curriculum, so teachers with experience and familiarity with these curriculums are preferred. 
K-12
Fall starts in August/September
Spring starts in March
Training Schools
Rolling start dates year-round
Start anytime!
K-12 schools work on a similar schedule as western countries with the fall semester starting in late August or early September and the spring semester starting around March. For fall positions, we suggest applying 4-5 months in advance and 2-3 months in advance for spring. In addition, Cambodia has a huge number of training schools, which hire new teachers every month! No matter your schedule, we'll be able to help find the best teaching opportunities available.
There are many different types of schools to choose to work at in Cambodia, so you'll want to do a little research on each one to figure out which type will best suit your lifestyle, salary, and time-off needs. There are often trade-offs that you will need to consider with each type of school. For example, if you want a higher salary, you'll need to work more hours, so maybe you should consider an international school. However, if you want more time off, you may want to work at a university where you'll have less working hours and a lower salary.
Type of school
Monthly salary
Avg. Vacation
Schedule
Training centers
1,000 - 1,600 USD
4 weeks/year
Evenings & weekends
Preschool/kindergarten
1,000 - 1,600 USD
4-10 weeks/year
Weekday daytime
International schools
1,000 - 1,600 USD
6-10 weeks/year
Weekday daytime
The Cambodian education sector has very low barriers to entry, making it easy for foreign teachers to find great teaching jobs throughout the country. This coupled with a low cost of living, gives you the chance to find a great job and live comfortably while saving money every month!
Here's how experience & qualifications can affect your earning potential:
Bachelor's Degree:
This is the minimum requirement for teachers in Cambodia. Possessing this should set your starting salary at no less than 1,000 USD/month.
TEFL/TESOL Certification or 1-year teaching experience:
This is the minimum requirement for Teaching Nomad. If you need a teaching certification, click here for information on getting TEFL certified!
Teaching license and/or degree in education:
If you are licensed to teach in your own country, this will help you secure a great teaching job in Cambodia. Salaries typically start at 1,000 USD.
Post-graduate degree:
The better educated you are, the more jobs there are available. Though the pay won't necessarily be that much higher, schools will favor your application.
Location:
If you choose to teach in one of the bigger cities in Cambodia, your salary will be higher but so will the cost of living. That being said, most of the jobs that are available to foreign teachers are going to be in Siem Reap or Phnom Penh – there won't be much to choose from in smaller, more rural areas.
Hours:
As you can imagine, the number of hours you work will affect your salary. Training schools generally require you to teach 20 hours, and typically pay between 1,000-1,600 USD. At kindergartens and preschools, you can expect a similar number of teaching hours. Though the teaching hours at international schools aren't much different, they require more class preparation time and are stricter on office hours.
Benefits:
Many schools provide teachers with housing and airfare reimbursement. 
Document Legalization
In order to get a visa to teach in Cambodia, you must get some of your teaching documents legalized by the Cambodian Embassy. This can be a difficult process on your own, so we offer a service that gets it done for you, hassle-free!
What our teachers are saying
I'd highly recommend Teaching nomad because it is a reputable, international agency that has teaching opportunities all over the world. Their website is easy to use, the consultants are attentive and help you throughout the process. I'd choose them all over again.
I was helped by Moira, and the support provided to me was second to none. I'm super grateful for the support. Finding a job during this difficult period would have been a challenge on my own, however, the assistance from Teaching Nomad made the process much easier. They also offered continuous support once I started working. They have been absolutely fantastic.
TN helped me from the very start, which for me was trying to decide which TEFL certification to go with. From there my consultant, Moira, helped me with the documents I needed, gave me resume tips, sent off my profile to various schools even before my certification was complete, and gave me interview tips when the schools wanted to meet me. Thanks to the help Moira and Teaching Nomad provided, I have just signed a contract with a higher than normal salary for a first-time teacher. Now they are helping me out with authenticating my documents and my application for a visa!
Blogs about teaching abroad
Learn all about teaching, traveling, and living abroad!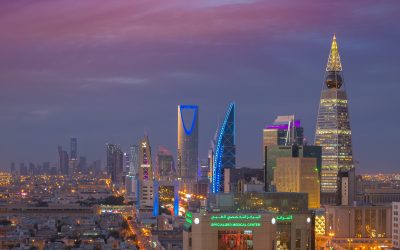 The Middle East has become an increasingly popular destination for teachers looking to experience a different culture while progressing their career. With its rich history, cultural diversity, and high demand for English language education, there are numerous...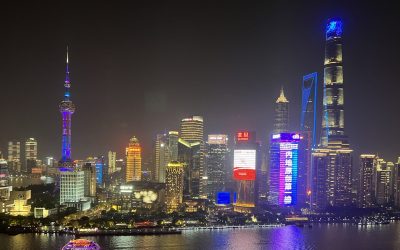 Teaching abroad in China can be a rewarding and eye-opening experience. With its rich history, vibrant culture, and increasing demand for English language education, there are numerous opportunities for foreign teachers in various cities throughout the country. If you...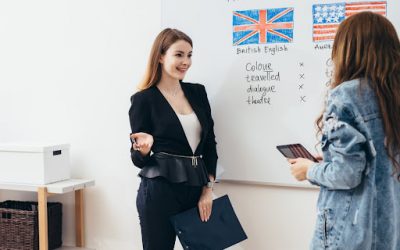 Teaching in a foreign country is exciting and challenging in equal measure. As with any new adventure, teaching abroad offers new perspectives and variables you wouldn't think to consider.
Ready to get started or still have questions?
Register now to speak with a personal placement consultant!