Teach in the United Arab Emirates
Enjoy a high salary, great quality of life, and warm beaches in the UAE
View jobs
Salary and benefits while teaching in the UAE
Explore various school types in the UAE to align with your lifestyle, salary, and time-off preferences. Conduct research on each option, considering trade-offs such as higher salaries in international schools with longer working hours, or more time off in universities with lower salaries and fewer working hours. Choose the school type that best meets your specific needs.
Type of school
Monthly salary
Avg. Vacation
Schedule
Preschool/kindergarten
10,000 - 17,000 AED
3-10 weeks/year
Weekday daytime
Public schools
10,000 - 16,000 AED
6-10 weeks/year
Weekday daytime
International schools
10,000 - 21,000 AED
6-10 weeks/year
Weekday daytime
Universities
10,000 - 20,000 AED
6-10 weeks/year
Weekday daytime
Here's how experience & qualifications can affect your earning potential:
Bachelor's Degree:
This is one of the minimum requirements for teachers in the UAE. Additionally, if you are looking to teach in a private school, your degree will need to match the subject you teach. Recent education graduates with the right degree should expect a starting salary of no less than 9,000 AED + housing.
TEFL/TESOL Certification or 1-year teaching experience:
A TEFL/TESOL certification is not typically a requirement for the UAE since most schools are looking to hire teachers with government-issued teaching licenses and/or education degrees. However, if you do not have experience teaching ESL students, taking a quality TEFL course will teach you strategies to better connect with your learners.
Regarding experience, this varies by the emirate. Some require 2-years post-graduate experience, some require 1 year, and others can hire recent graduates.
Teaching license and/or degree in education:
If you are licensed to teach in your own country, the sky is the limit in the UAE. Salaries typically start at 10,000 AED and can go up all the way to 21,000 AED a month or more.
Post-graduate degree:
An M.Ed or PGCE will definitely help you stand out in the UAE job market. Expect higher pay and more opportunities for advancement.
Location:
Teaching opportunities are available all throughout the UAE with high demand for high-quality international education in every Emirate. Many teachers will want to live the modern metropolises of Dubai & Abu Dhabi but you can expect a higher cost of living in those cities. If saving money and avoiding traffic is a high priority for you, consider lesser-known cities like Ras Al Khaimah or Al Ain. While the cost of living is significantly lower, the pay is still competitive. The UAE is not a big country, only slightly bigger than the state of Maine. Almost anywhere you want to go is within a 2-hour drive.
Hours:
The UAE generally follows an early school day to avoid some of the heat. Expect to start around 7 am and finish by 2-3 pm. The schedule is Monday – Friday.
Benefits:
Benefit packages in the UAE are often quite lucrative. You can usually expect housing to be provided (or allowance), annual flights, medical insurance, end of contract bonus and discounted tuition if applicable.
Why teach English in the UAE?
In the UAE, you'll find a winning combination of attractive salaries and a high standard of living. Imagine enjoying the perks of a generous paycheck while basking in the warm weather that this region is renowned for. It's not only about the financial rewards; teaching in the UAE offers you unique experiences that contribute to personal and professional growth.
A few facts about the UAE:
Looking to embark on an exciting journey in the UAE? You've come to the right place! With approximately 80% of its population comprising expatriates, the UAE offers a dynamic and diverse environment for individuals seeking new opportunities. The modern and rapidly growing cities of Abu Dhabi and Dubai await you, with Abu Dhabi claiming the majority of the country's oil reserves while Dubai stands tall as the financial hub. These cities not only attract tourists but also captivate expats with their unparalleled charm and contribute significantly to the thriving economy.
Language won't be a barrier as English is widely spoken alongside the official language, Arabic. Road signs are conveniently presented in both languages, making navigation a breeze. Embrace the UAE's rich cultural tapestry, where the majority of citizens follow the Islamic religion while displaying openness and tolerance towards other faiths. Christian churches are scattered across each Emirate, reflecting the welcoming and inclusive nature of the UAE.
And let's talk weather! From October through March, enjoy comfortable temperatures ranging from 11 to 25 degrees Celsius. The summers may bring warm weather, with average temperatures ranging from 45 to 47 degrees Celsius. But fear not, as incredible experiences await both indoors and outdoors, ensuring you have an unforgettable time throughout the year.
Requirements to teach in the UAE:
Hold a relevant Bachelor's degree
1+ years of teaching experience for K-12

Native English speaker
Average monthly salary in the UAE:
10,000 – 21,000 AED / month
This varies based on experience, hours worked, and the type of school that you work in.
Cost of living per month in the UAE:
8,200 – 23,000 AED / month
This varies by lifestyle and city that you choose to live in.
K-12
Fall starts in August/September
Spring starts in March
University
Fall starts in August/September
Spring starts in March
K-12 schools work on a similar schedule as western countries with the fall semester starting in late August and the spring semester starting around March. For fall positions, we suggest applying 4-5 months in advance and 2-3 months in advance for spring. No matter your schedule, we'll be able to help find the best teaching opportunities available.
Opportunities for teachers
Discover abundant teaching opportunities in the UAE, including teaching jobs in Dubai and Abu Dhabi. These positions cater to licensed teachers across various subjects, available in both public and private schools. UAE stands out as a premier destination for teaching abroad, with most schools favoring a 2-3 year contract. Enjoy competitive salaries and comprehensive benefit packages encompassing accommodation, flights, health insurance, and education allowances for dependents. Teaching Nomad presents teaching job opportunities in Dubai, Abu Dhabi, Ajman, and other locations, making it an excellent starting point for saving money and gaining valuable travel experience.
Teaching salaries in Dubai and the UAE typically range from $35,000 to $70,000 USD annually, with higher compensation for administrative roles. Packages often include housing or a housing allowance, relocation assistance, and end-of-contract bonuses.
Curriculums used in the UAE
There are many different types of schools in the UAE, and they use a variety of different curriculums. It's important to know a little bit about each curriculum so you can choose the one that you're most comfortable teaching and search for an overseas teaching job based on your preference. Even if you don't have a preference, it's helpful to understand which curriculums you may run into while teaching in another country. Some of the most common curriculums taught in the UAE are IB, U.S./AP, local, and the National Curriculum for England.
Learn more about other curriculums taught all over the globe.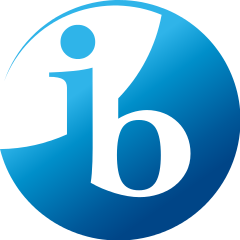 Teaching IB in the UAE
As of 2023, there are 58 schools in the UAE that use the IB curriculum. This equates to over a thousand IB teaching positions, many of which are available to foreign teachers. Learn more about teaching IB in the UAE, and check out the history and an overview of teaching IB abroad in our blog.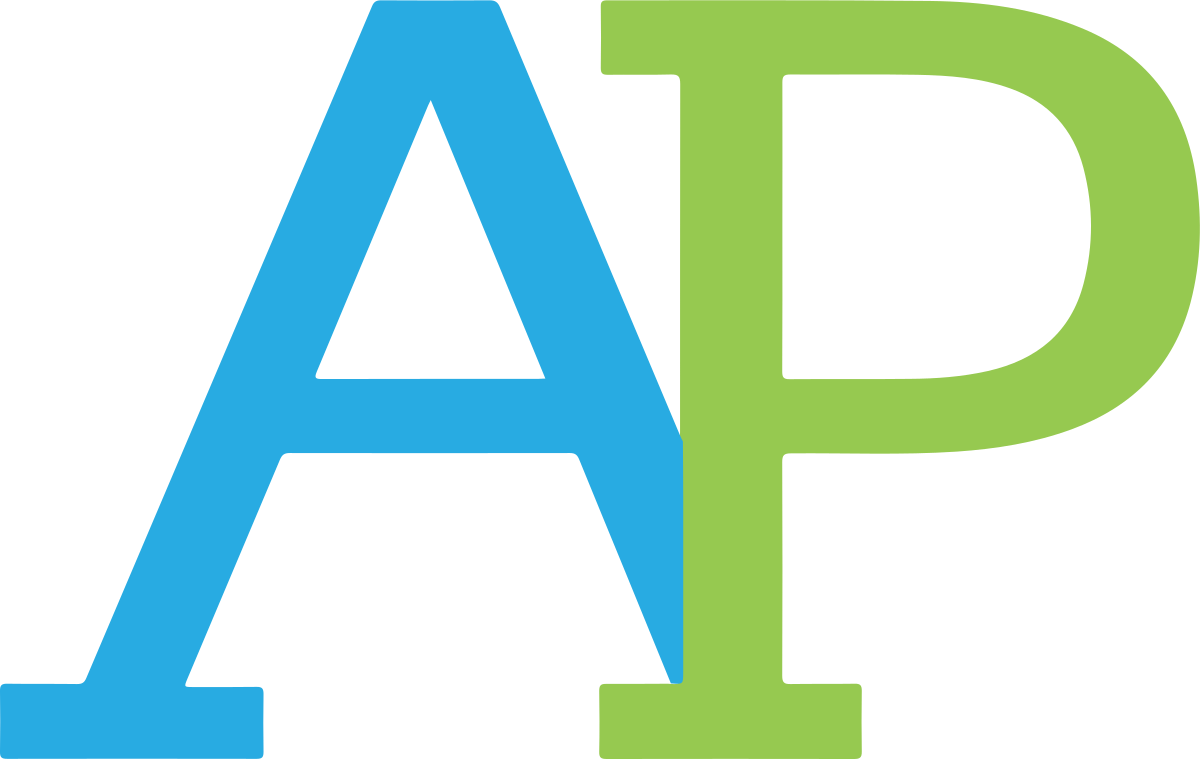 Teaching AP in the UAE
Numerous UAE schools provide AP courses for students. To offer these courses, a school must submit its curriculum to the AP program, ensuring compliance with established standards. Teachers play a crucial role in preparing students for the AP exams, typically scheduled in the first two weeks of May.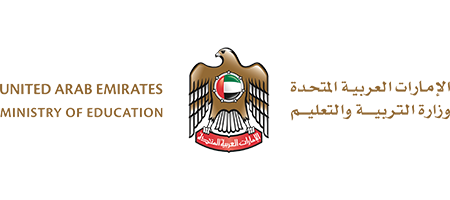 Teaching the local curriculum in the UAE
The public/government school system in the United Arab Emirates has undergone significant transformations, notably in the recruitment of foreign teachers for English language instruction and other subjects. The UAE national curriculum encompasses standard global subjects along with moral education, Islamic education, and UAE social studies. Additionally, private schools are required to provide Arabic as a second language.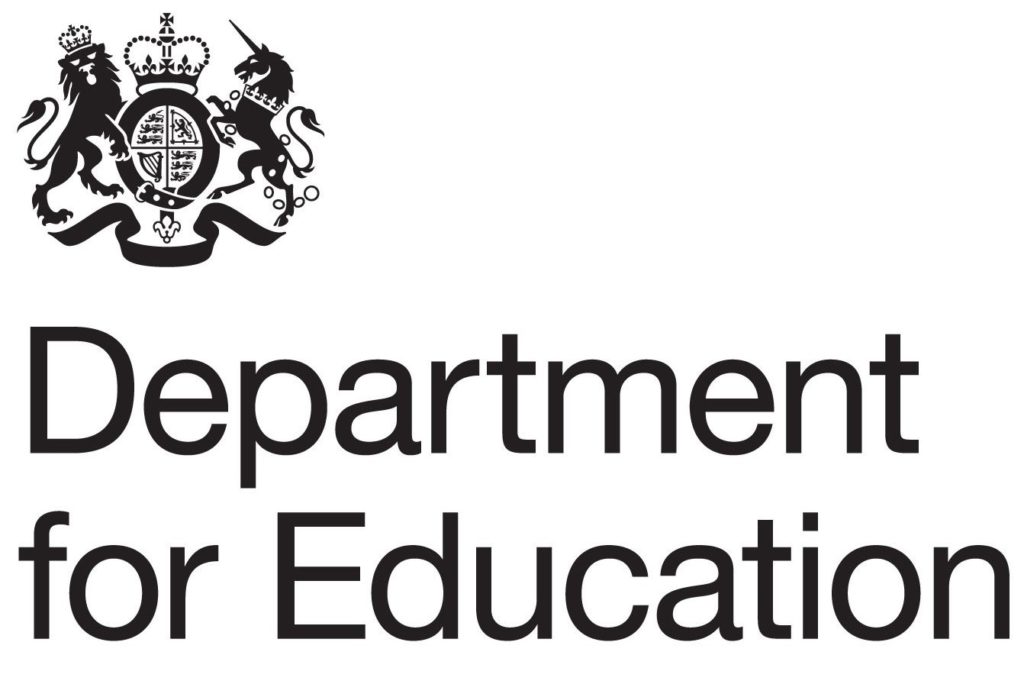 Teaching the National Curriculum for England in the UAE
The National Curriculum for England serves as the standardized framework guiding education in England & Wales, ensuring uniform learning experiences for all students. Spanning four mandatory key stages from ages 5 to 16, with an optional Key Stage 5 for ages 17 & 18 (years/grades 12 & 13), often referred to as college in the British context, this curriculum is commonly adopted by international schools.
This curriculum delineates the foundational aspects of learning, encompassing subjects, knowledge, skills, and developmental milestones for each subject. It also outlines the expected proficiency levels and assessment methods for students. Within this framework, schools have the flexibility to design and structure lessons according to their discretion.
Accreditation for the National Curriculum for England is granted by the UK Department of Education, extending to overseas schools through the British Schools Overseas (BSO) scheme, ensuring compliance with UK school standards.
Why consider teaching in the UAE?
Unlock exciting opportunities in the expanding and lucrative teaching job market in the UAE. With a plethora of teaching positions available, you can not only embark on a new cultural experience but also build substantial savings. The language of business being English and the UAE serving as a global business hub, you'll encounter minimal language barriers. Join a vibrant expat community, as the UAE is a sought-after destination for foreign teachers, providing the chance to connect with individuals from around the world.
Navigating cultural differences:
While the UAE is less conservative than Saudi Arabia, it's essential to be aware of key cultural aspects. In most cities, you can enjoy alcohol in bars, restaurants, and hotels, except in Sharjah, where public or private alcohol consumption incurs significant penalties, including deportation. To purchase and consume alcohol, obtaining an alcohol license is mandatory in the UAE. During Ramadan, non-Muslims should refrain from eating, drinking, or smoking in public places from sunrise to sunset, with many restaurants closed during the day.
Discover the stunning landscapes of Abu Dhabi adorned with palm trees, vibrant flowers, and lush greenery. As one of the largest emirates in the UAE, Abu Dhabi offers a diverse environment where you'll encounter various cultures and enjoy access to Western amenities.
Embarking on a teaching journey in Abu Dhabi promises an exhilarating adventure. While adapting to the lifestyle and culture may pose initial challenges, you'll likely find yourself in a modern school dedicated to delivering top-tier education. Be prepared for hard work, as strong classroom management skills are essential.
Teachers who have taught in Abu Dhabi often describe it as one of the most enriching experiences of their lives. Despite occasional rowdiness among students, teaching here provides a unique opportunity to gain invaluable experience. Engage in the ongoing educational reforms shaping the Middle East's education system and be an integral part of this transformative process.
Dubai has quickly become one of the most popular destinations for foreigners, whether for long-term stays or short trips. People are drawn to its beautiful beaches, low crime rate, and flourishing skyline. Teachers, in particular, are excited by the possibility of teaching in Dubai because of its tax-free salaries.
With thousands of individuals and business professionals flowing in and out daily, Dubai's business sector is expanding rapidly, creating a significant demand for English teachers. Fluency in the language is increasingly essential in this thriving environment.
Renowned for its glitz and glamour, from pristine beaches to luxury cars and endless shopping malls, Dubai is a city that exudes innovation. The diverse student population, comprising individuals from around the world, opens up endless possibilities for teachers seeking adventure in Dubai.
Schools in Dubai are constantly looking for teachers that specialize in all sorts of subjects! The main thing to remember about teaching in the UAE is that you need to hold a degree that matches the subject that you teach. For example, if you'd like to teach biology, you need to hold a degree in biology or a Bachelors of Education which a Biology specialization.
The tax-free salary is a huge plus, but the cost of living in Dubai is pretty high. Rent and groceries are expensive, but budgeting carefully will ensure that you save however much money you'd like.
Sharjah, a dry and conservative emirate, boasts a unique geographical advantage, sharing borders with all six other emirates, facilitating easy travel, especially to Dubai. Renowned as the cultural capital of the Arab World, residents of Sharjah passionately embrace its rich cultural atmosphere.
Teachers find these intriguing facts noteworthy:
Sharjah hosted the UAE's inaugural schools in 1907, with Al Tamimiya School playing a pivotal role in Sharjah's history.
The UAE's first library, Al Taymeya, was established in Sharjah in 1933, reflecting the emirate's deep-rooted historical significance.
With a substantial expatriate population, Sharjah ensures a diverse community, likely comprising many foreign colleagues in your new school.
Living in Sharjah provides convenient access to schools, hospitals, grocery stores, entertainment, and restaurants, enhancing the overall quality of life in this vibrant emirate.
Ras Al-Khaimah is an emirate that values community, and you'll experience a genuine effort from neighbors and colleagues to get to know you. Connecting with expat groups online in RAK enhances your chances of finding and making new friends.
Teachers in this emirate enjoy an exceptional work-life balance, basking in beautiful sunny weather and the proximity of nearby beaches during their off-time. Investing in a car or making friends with those willing to share or provide transportation is advisable.
Educators who have taught in RAK often highlight its comparative tranquility compared to larger emirates, affording more time to relish the scenic mountains, beaches, and desert landscapes found throughout the UAE.
For socializing with fellow expats, Al Hamra is vibrant location featuring themed nights and weekend brunches. RAK boasts around 10 international higher education institutes and numerous private/international schools offering various curriculums, including American, British, Arabic, and Indian. The education sector in Ras Al Khaimah is continually evolving, promising improvements and changes for those planning to teach here in the long term.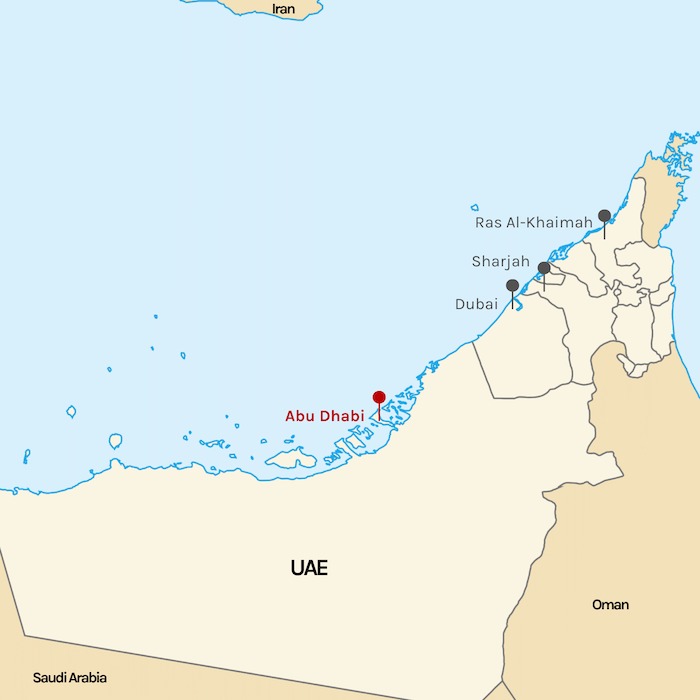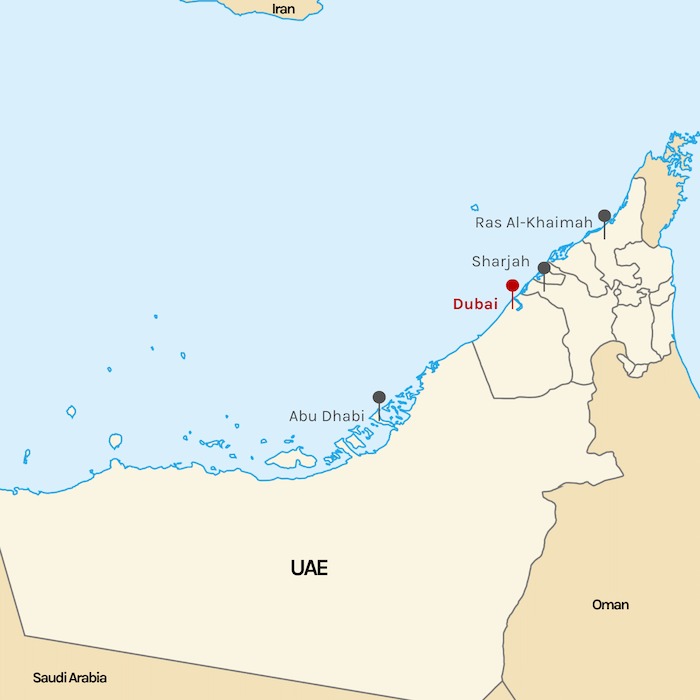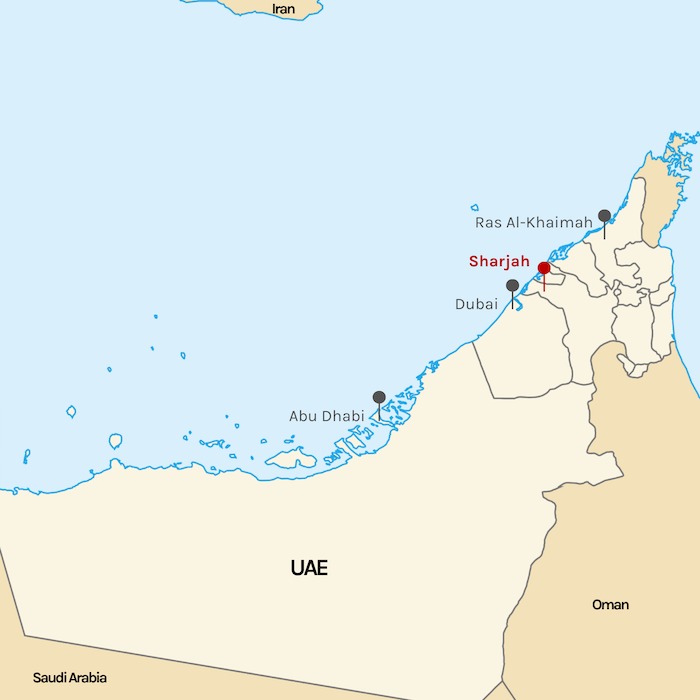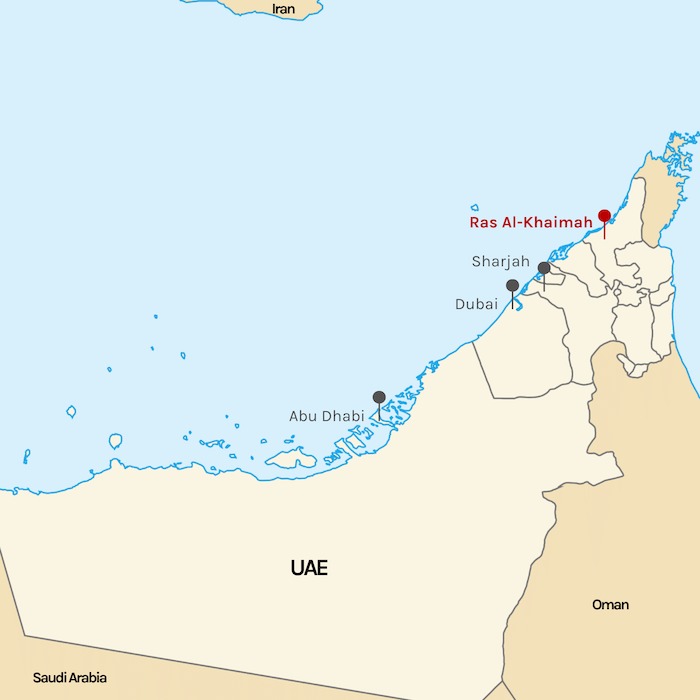 Types of schools in the UAE
Foreign teachers have tons of teaching options in the UAE. You can teach at any type of school such as preschools, kindergartens, international schools, public schools, and universities. No matter what kind of school you have experience in or what kind of school you want to start teaching at, you'll have a plethora of options in the UAE. 
Foreign teachers in the UAE enjoy a multitude of teaching opportunities. Whether you prefer preschools, kindergartens, international schools, public schools, or universities, the UAE offers a diverse range of teaching environments. Regardless of the type of school you aspire to teach in, you'll find a wealth of options available in the UAE.
Preschools and kindergartens in the UAE
The name says it all, the children in these institutions are 18 months to 6 years old. Teaching English in a kindergarten or preschool is a very common job in the UAE.
Teachers can expect a friendly working environment and a teaching assistant in the classroom with them. There will be plenty of fun teaching materials available and little time is needed for preparation. Classes typically have 8-20 young learners and are between 20-40 minutes long.
International schools in the UAE
These schools are where professional expats and wealthy locals send their children. Tuition for the students is high and enrollment is very competitive. This means that teacher remuneration is fantastic (especially if you have children) but these jobs will often require a teaching license and graduate degree.
Classes are held on the traditional two-semester schedule and almost all classes are taught in English. These schools often require a 2-year commitment from the teachers. Most International Schools will follow either the International Baccalaureate (IB) or the foreign (A-level/AP etc.) curriculum, so teachers with experience and familiarity with these curricula are preferred. 
Public schools in the UAE
Public schools (particularly in bigger cities) score well on all fronts. Decent salary & benefits, reasonable teaching load, and more paid vacation days.  Jobs in this category will sometimes require a graduate degree and/or a teaching license. 
Universities in the UAE
There is a lot of variety within these jobs. Positions at smaller universities usually hire foreign teachers to teach required English classes, some universities are less selective when it comes to hiring foreign teachers. Even if the university originally hired you to teach a specific subject, entry-level teachers will rarely be teaching anything other than oral English. Salaries are usually between 10,000-20,000 RMB/ month (dependent on location and experience), but teachers are paid during the summer and winter breaks and never have to teach more than 20 periods a week. Jobs at universities are therefore more competitive than English training centers. The university curriculum is flexible and the foreign teacher is responsible for creating teaching materials. 
High-ranking public universities, especially in big cities, are a different story. Salary and benefits will be much higher but you may be expected to possess an advanced degree and considerable relevant teaching experience.
Document Legalization
In order to get a visa to teach in the UAE, you must get some of your teaching documents legalized by the UAE Embassy. This can be a difficult process on your own, so we now offer a service that gets it done for you, hassle-free!
Do I need to speak another language in UAE?
It is not required to speak another language, but learning the basics of Arabic, the official language, would be helpful. English is used amongst business and public professionals.
What's the weather and temperature like?
Though the climate is desert it can be very pleasant during the winter months. The climate is quite comfortable with a moderation of 11 to 25 degrees Celsius (51 – 77 Fahrenheit) from October till March, as for the summer the weather reaches get very hot with highs 45-47 C (113-116 F) degrees.
How long is the process to find a job?
Once you're ready to begin the process, we here at Teaching Nomad will start searching for teaching positions based on your experience, credentials, interests, and needs. The UAE follows the same school schedule as western countries with the school year starting in August. Therefore the peak hiring season is October – May. Applications are encouraged year around and there are always some openings for the Spring semester..
What are the requirements to teach in the UAE?
Government-run schools in UAE always require a formal teaching license from your home country. Private schools also usually require this, but can sometimes be more flexible. However, as a general rule, a teaching license and/or degree in education will be required. A minimum of 2 years of experience in your subject field is also usually required.
Should I be worried about my health? Do I need vaccines?
The UAE is a developed nation with no outstanding diseases or outbreaks. For anyone with special requirements, consider consulting with your doctor about having your vaccines and immunizations up to date. It is also mandatory that all expats have health insurance – which your school will provide.
Why should I teach English in UAE?
Teaching English in the UAE can be very rewarding. Not only will you travel across the globe to experience a new culture, but you'll be compensated with high wages, great accommodation, and the ability to teach English in a welcoming environment.
What type of teaching jobs are available?
The UAE has a wide range of teaching positions available. Teaching positions will be within the UAE public school system or privately owned mainstream (K-12) school. Foreign teachers are needed for all subjects including math, history, science, English, and more. Also, you may work with learners from K-12 as well as University level.
Are there many foreigners in the UAE?
Yes, the UAE has one of the highest expat to local ratios in the world. In the public school system, foreigners compose between 25-35% of the teaching staff. Also, the overall population is expatriates, with more than 70% of the general population.
What our teachers are saying
I'd highly recommend Teaching nomad because it is a reputable, international agency that has teaching opportunities all over the world. Their website is easy to use, the consultants are attentive and help you throughout the process. I'd choose them all over again.
I was helped by Moira, and the support provided to me was second to none. I'm super grateful for the support. Finding a job during this difficult period would have been a challenge on my own, however, the assistance from Teaching Nomad made the process much easier. They also offered continuous support once I started working. They have been absolutely fantastic.
TN helped me from the very start, which for me was trying to decide which TEFL certification to go with. From there my consultant, Moira, helped me with the documents I needed, gave me resume tips, sent off my profile to various schools even before my certification was complete, and gave me interview tips when the schools wanted to meet me. Thanks to the help Moira and Teaching Nomad provided, I have just signed a contract with a higher than normal salary for a first-time teacher. Now they are helping me out with authenticating my documents and my application for a visa!
Blogs about teaching abroad
Learn all about teaching, traveling, and living abroad!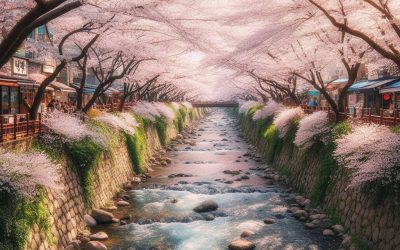 In this guide, we will give you insights and information about the best 5 cities in South Korea to teach English. From the buzz of the nations capital Seoul, to the idyllic beaches of Jeju Island, this article covers all the best potential options for you!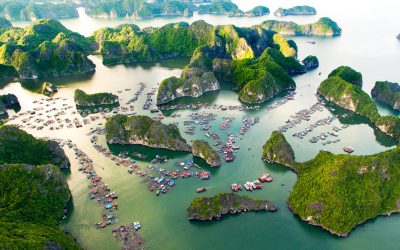 Are you ready to embark on an exciting teaching adventure in Vietnam? Look no further! In this comprehensive guide, we'll take you through the top destinations in Vietnam for teaching English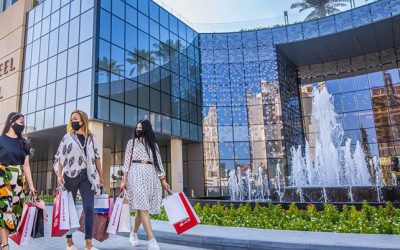 Are you ready to explore the ultimate guide to a shopper's paradise in the UAE? Let's dive into the luxury malls, traditional souks, designer boutiques, and exhilarating shopping festivals that make the UAE a dream destination for retail enthusiasts.
Ready to get started or still have questions?
Register now to speak with a personal placement consultant!