Teach English in Saudi Arabia
Saudi Arabia offers teachers some of the highest salaries in the Middle East
View jobs
Why teach abroad in Saudi Arabia?
Saudi Arabia is rich not only in culture and industry but also in teaching English opportunities.
Education has always been a focal point of the Saudi Arabian culture and with that, the teaching English in Saudi Arabia positions are top tier. Teaching positions in Saudi Arabia are notorious for having great compensation packages including high salary, visa assistance, free lodging, international insurance, and more.
Teaching jobs in Saudi Arabia can be found at universities & international schools and teachers for all subjects, such as math, science & social studies are needed. Teaching Nomad will be there each step of the way, making sure you are presented with the best positions available aligning with your interests.
Job requirements include having a professional teaching license and a degree in education. However, only a couple of years of classroom teaching experience is required. Just make sure you're a native English speaker, and be willing to commit to a 2 or 3-year contract.
Salaries range from $48k-$54K USD or more depending on your placement and experience. Teaching Nomad works with a range of primary, middle, and high schools.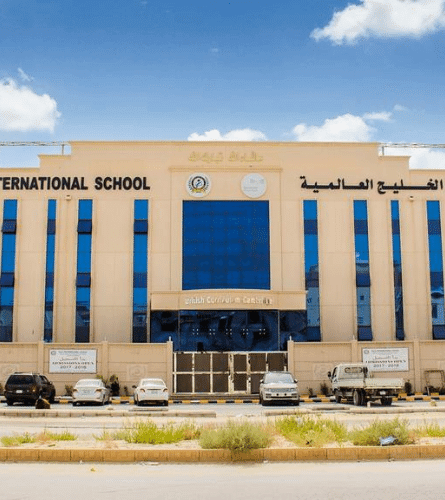 Requirements to teach in Saudi Arabia:
Hold a relevant bachelor's degree, B. Ed, or teaching license
2+ years of teaching experience for K-12

Native English speaker
Average monthly salary in Saudi Arabia:
2,500 – 4,500 USD / month
This varies based on experience, hours worked, and the type of school that you work in.
Cost of living per month in Saudi Arabia:
$900 – $4000 USD / month
This varies by lifestyle and city that you choose to live in.
Growth of the education sector
Over the last few years, the Saudi Arabian government has implemented multiple initiatives in order to improve and expand the private education sector. The government has a plan to add hundreds of new schools over the next 5-10 years, as well as a few million school seats to keep up with the increasing population and enrollment.
Saudi Arabia's public school system has also gone through a major transformation throughout the last 50 years or so. For a long time, education was only available to the wealthiest citizens, just like in most other countries. Today, Saudi Arabia is home to over 30,000 schools, both public and private, that are available to students of all backgrounds. The study of Islam still remains at the core of the education system, but learning English has now also become a large part of the curriculum in the Middle East. English is the language of business around the world, and parents want their children to learn it in school in order to succeed as adults in the ever-changing international economy.
Therefore, foreign teachers that are native English speakers are a hot commodity in Saudi Arabia and other middle eastern countries. Plus, the salary for foreign teachers in Saudi Arabia is one of the highest in the world, so you can expect to live a nice lifestyle if you choose to move here to teach.
Curriculums used in Saudi Arabia
The main curriculums used across Saudi Arabia are IB, U.S./AP, local, and the National Curriculum for England. If you have experience with any of these curriculums, then you'll have plenty of teaching options available in Saudi! No matter where you teach, you'll likely need at least 1 year of teaching experience to get a teaching job, so keep this in mind if you're a brand new teacher.
Learn more about other curriculums taught all over the globe.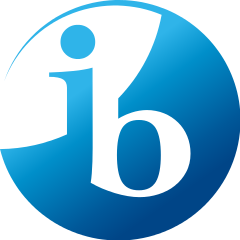 Teaching IB in Saudi Arabia
As of 2020, there are 19 schools in Saudi Arabia that use the IB curriculum. This equates to hundreds of IB teaching positions, many of which are available to foreign teachers. Learn more about teaching IB in Saudi Arabia, and check out the history and an overview of teaching IB abroad in our blog.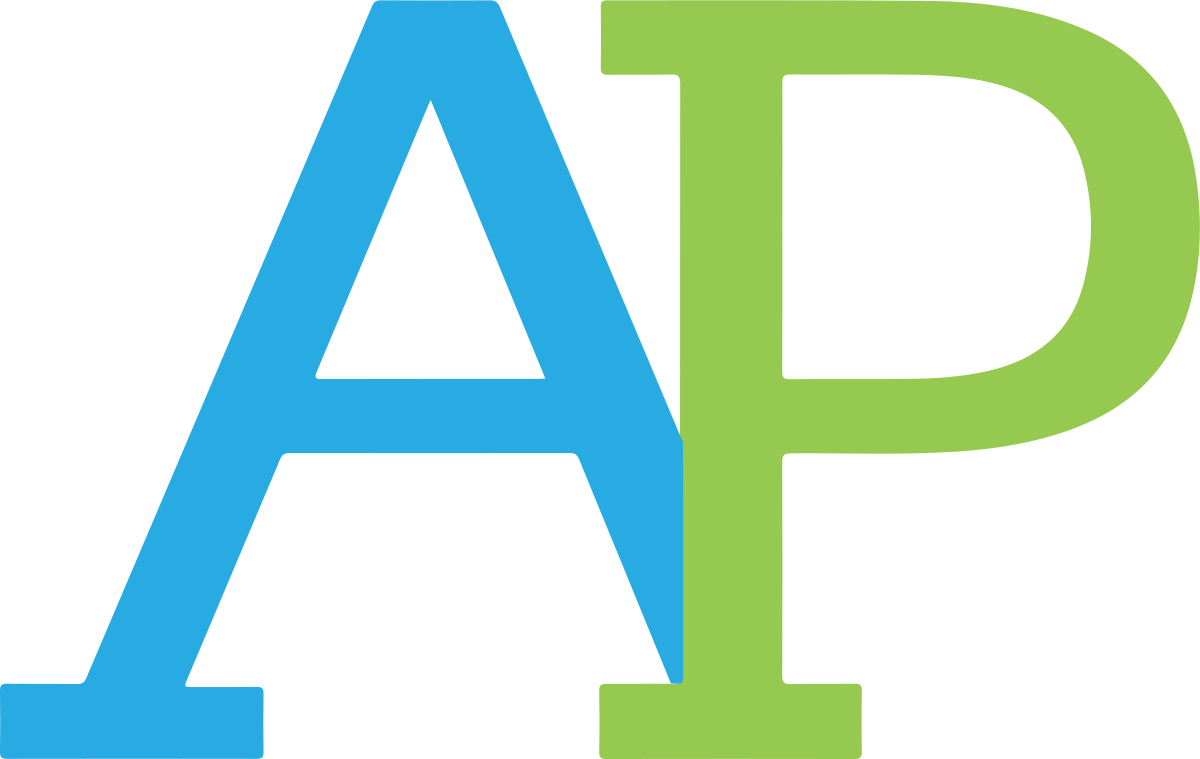 Teaching U.S./AP in Saudi Arabia
There are many schools in Saudi Arabia that offer AP courses to students. To be able to offer AP courses, a school must submit its curriculum to the AP program to ensure that the proper standards are being met. Teachers must prepare their students for the AP exams that usually take place within the first two weeks of May.
Teaching the local curriculum in Saudi Arabia
All schools in Saudi Arabia are separated by sex. The Ministry of Education oversees all education for the boys, while the General Presidency for Girls' Education runs the education of all girl students. However, the curriculum is generally the same for both boys and girls.
Primary school lasts for 6 years, intermediate school lasts for 3 years, and secondary school is another 3 years.  In secondary school, students can choose to follow a general or technical path, and some maybe even study Islam (Clergy) and attend a 3-year religious school. Classes for primary and intermediate students generally involve Arabic, art, geography, history, home economics, PE, and Islamic Studies. Classes at the secondary level vary depending on the education path the student chooses to follow.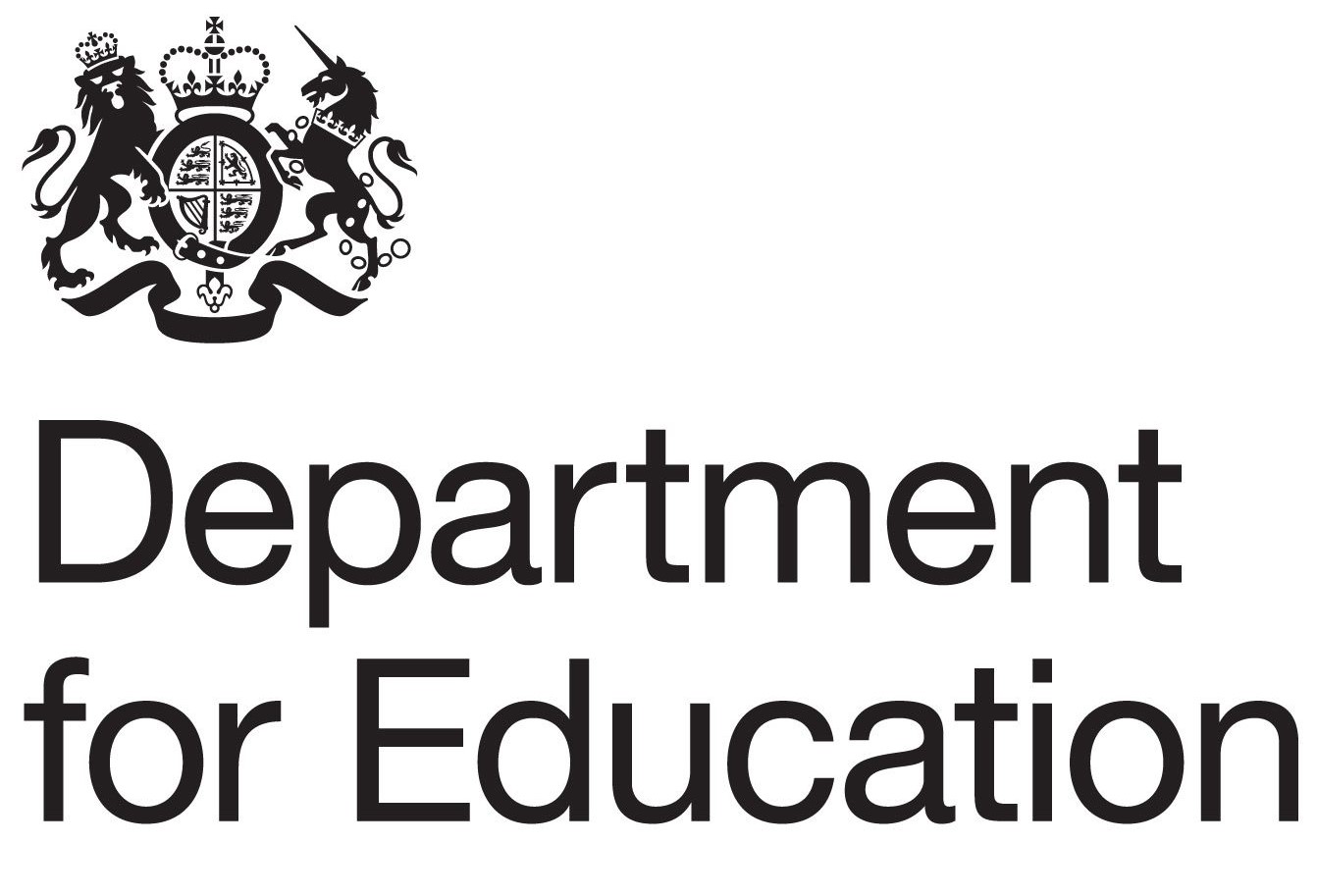 Teaching the National Curriculum for England in Saudi Arabia
The National Curriculum for England is the set of standards used to through England & Wales to ensure that all children are learning the same things as they move through schooling. The curriculum is set out in 4 required key stages for students ages 5 – 16. With an optional key stage 5 for ages 17 & 18 (years/grades 12 & 13). Students attending international schools almost always include key stage 5, also known as college, in the British sense of the word.
The curriculum defines the fundamental aspects of learning including the subjects to be taught, the knowledge, skills, and development with each subject. The level of ability students are expected to achieve in the subject, and lastly how students will be assessed. With that framework, schools are free to plan and organize lessons as they see fit.
Accreditation for the National Curriculum for England comes directly from the UK Department of Education and includes a scheme for overseas schools, called BSO's (British Schools Overseas) to verify they meet the standards of UK schools.
Why consider teaching in Saudi Arabia?
Saudi Arabia is a great teaching destination for experienced and professional teachers. You'll need a teaching license and a degree in education in order to teach in Saudi Arabia, and you'll be able to secure a great salary at any type of school that you decide to teach at. Saudi is known for giving foreign teachers great salary and benefit packages, and the students are known for being quite well-behaved and respectful. Salaries are tax-free in Saudi, allowing teachers to save a decent portion of their income, and there aren't as many activities to do around Saudi that require spending money like you're probably used to.
There are many great schools in Riyadh, and you're able to save a good amount of money while teaching here. People that choose to teach in Riyadh are laid back and ready for big life changes. As a teacher in Saudi Arabia, you have to adhere to the strict laws and customs that are present every day. You have to be prepared to wear an abaya and headscarf, and prayer is very important in Saudi Arabian culture.
In Riyadh, you'll likely live in a Western compound, which is great for teachers that aren't quite ready to jump directly into the Saudi Arabian lifestyle immediately. In these compounds, you'll find other expats to befriend, as well as restaurants, entertainment, and pools!
Teaching at an international school in Riyadh will give you a bit more freedom in the classroom, as the local schools' curriculum is often based on the literal interpretation of the Quran.
If you're interested in teaching in Riyadh, it's important to learn about what life is like in Saudi Arabia.

There are many exceptional schools to teach at in Jeddah. Jeddah is a port city on the Red Sea that has a beautiful historical district as well as a vacation-like feel with resorts, beaches, and sea-side restaurants. It is the second-largest city in Saudi Arabia and is considered the economic and tourist capital of the country. You'll need teaching experience to teach in Jeddah and you may experience a difficult cultural adjustment period if you do decide to teach here, but it'll be well worth it.

Medina is well-known for harboring Al-Masjid an-Nabawi, a major Islamic pilgrimage site. The city is located in western Saudi Arabia and is considered one of the holiest cities in Islamic tradition. Medina is full of beautiful religious sites such as mosques, tombs, and burial sites. You'll want to keep in mind the cultural differences you'll face in Medina prior to accepting a teaching job there. However, those that do choose to teach in Medina often enjoy the area and the students.

Dammam is the capital of the Eastern Province and is the sixth most populous city in Saudi Arabia. Dammam is very safe just like the rest of Saudi, and you'll find that natives will keep to themselves. Foreign teachers find that teaching in Dammam is a fascinating experience due to the cultural differences and the fact that it is primarily comprised of natives rather than foreigners. In Riyadh, you'll find quite a few other foreigners, whereas Dammam is a different story – each is perfect for different people with contrasting goals.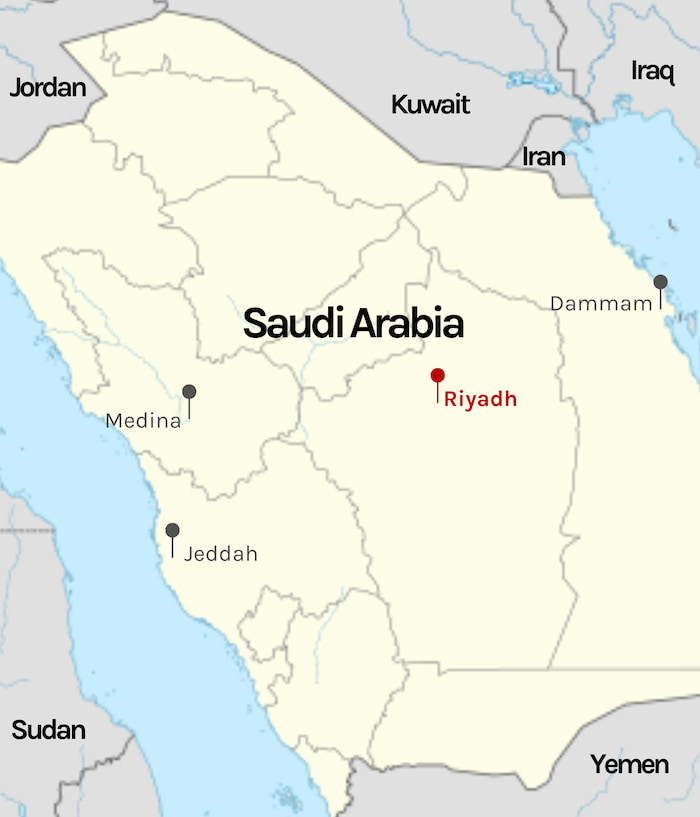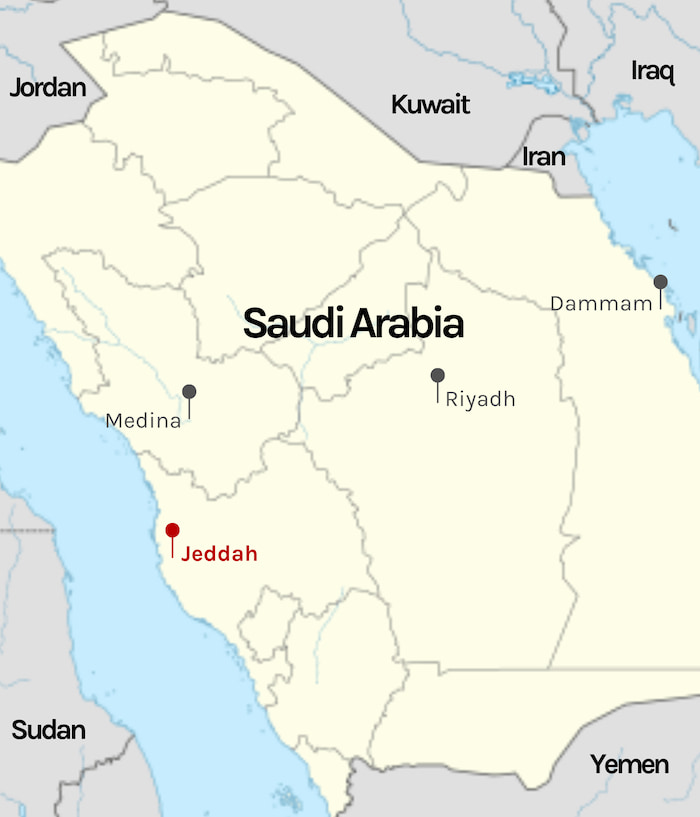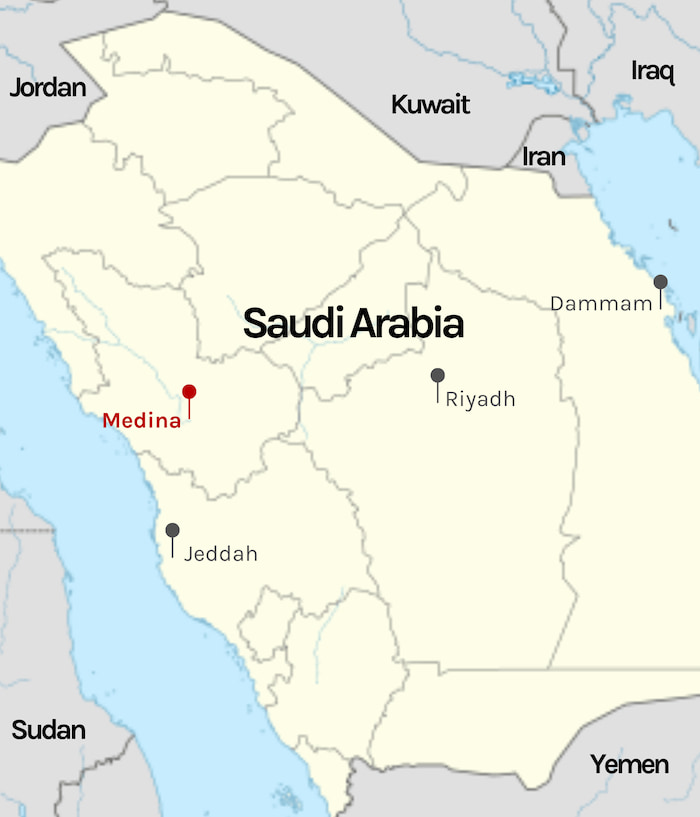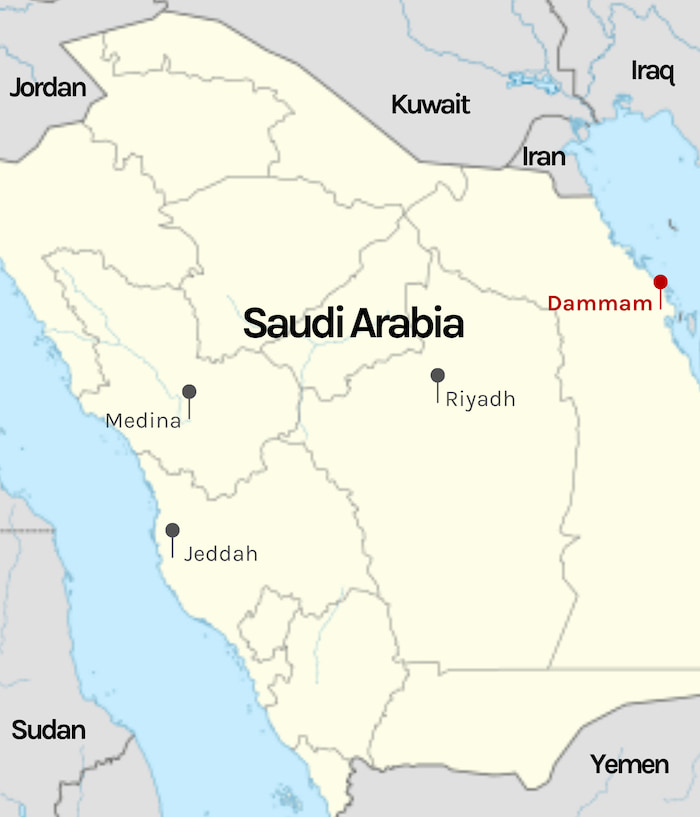 Types of schools in Saudi Arabia
Preschools and kindergartens in Saudi Arabia
The name says it all, the children in these institutions are 18 months to 6 years old. Teaching English in a kindergarten or preschool is a very common job for foreigners in Saudi Arabia.
Teachers can expect a friendly working environment and a teaching assistant in the classroom with them. There will be plenty of fun teaching materials available and little time is needed for preparation. Classes typically have 8-20 young learners and are between 20-40 minutes long.
International schools in Saudi Arabia
These schools are where professional expats and wealthy locals send their children. Tuition for the students is high and enrollment is very competitive. This means that teacher remuneration is fantastic (especially if you have children) but these jobs will often require a teaching license and graduate degree.
Classes are held on the traditional two-semester schedule and almost all classes are taught in English. These schools often require a 2-year commitment from the teachers. Most international schools will follow either the International Baccalaureate (IB) or the foreign (A-level/AP etc.) curriculum, so teachers with experience and familiarity with these curricula are preferred. 
Universities in Saudi Arabia
There is a lot of variety within these jobs. Positions at smaller universities usually hire foreign teachers to teach required English classes, some universities are less selective when it comes to hiring foreign teachers. The university curriculum is flexible and the foreign teacher is responsible for creating teaching materials. 
High-ranking public universities, especially in big cities, are a different story. Salary and benefits will be much higher but you may be expected to possess an advanced degree and considerable relevant teaching experience.
K-12
Fall starts in August/September
Spring starts in January
University
Fall starts in August/September
Spring starts in January
K-12 schools work on a similar schedule as western countries with the fall semester starting in late August or early September and the spring semester starting around January. For fall positions, we suggest applying 4-5 months in advance and 2-3 months in advance for spring. No matter your schedule, we'll be able to help find the best teaching opportunities available.
Type of school
Monthly salary
Avg. Vacation
Schedule
Preschool/kindergarten
2,500 - 3,500 USD
6-10 weeks/year
Weekday daytime
International schools
3,000 - 4,500 USD
6-10 weeks/year
Weekday daytime
Universities
3,000 - 4,000 USD
6-10 weeks/year
Weekday daytime
Here's how experience & qualifications can affect your earning potential:
Bachelor's Degree:
This is a minimum requirement for teachers in Saudi Arabia. You will also need a teaching license or a degree in education, along with at least 1 year of teaching experience.
TEFL/TESOL Certification or 1-year teaching experience:
Previous teaching experience is usually required for schools in KSA (Kingdom of Saudi Arabia), however recent education graduates can also find positions. A TEFL or TESOL certificate is not required for work sponsorship but can greatly improve your ability to connect with your ESL learners.
Teaching license and/or degree in education:
A teaching license is often necessary to secure a job in Saudi Arabia and many other places in the Middle East.
Post-graduate degree:
The better educated you are, the more jobs there are available. Additionally, having an advanced degree will likely move you up one level on the school's salary scale!
Location:
Many teaching jobs are available in the major cities of Riyadh, Dammam, and Jeddah. Salaries and the cost of living can vary slightly among these cities. Most schools are going to provide you with housing and other benefits allowing you to save upwards of 75% of your monthly salary regardless of where you live.
Hours:
The positions we have available in KSA are all full time, expecting you to work 40 hours per week, with around 20 class hours. The schedule is Sunday – Thursday and hours are generally 7 am – 4 pm.
Benefits:
Teacher benefits in Saudi Arabia are second to none. Housing is usually included plus annual airfare, health insurance, dental insurance, visa cost reimbursement, transportation, and the required end of contract bonuses!
Document Legalization
In order to get a visa to teach in Saudi Arabia, you must get some of your teaching documents authenticated by the Saudi Arabian Embassy. This can be a difficult process on your own, so we now offer a service that gets it done for you, hassle-free!
What our teachers are saying
I'd highly recommend Teaching nomad because it is a reputable, international agency that has teaching opportunities all over the world. Their website is easy to use, the consultants are attentive and help you throughout the process. I'd choose them all over again.
I was helped by Moira, and the support provided to me was second to none. I'm super grateful for the support. Finding a job during this difficult period would have been a challenge on my own, however, the assistance from Teaching Nomad made the process much easier. They also offered continuous support once I started working. They have been absolutely fantastic.
TN helped me from the very start, which for me was trying to decide which TEFL certification to go with. From there my consultant, Moira, helped me with the documents I needed, gave me resume tips, sent off my profile to various schools even before my certification was complete, and gave me interview tips when the schools wanted to meet me. Thanks to the help Moira and Teaching Nomad provided, I have just signed a contract with a higher than normal salary for a first-time teacher. Now they are helping me out with authenticating my documents and my application for a visa!
Blogs about teaching abroad
Learn all about teaching, traveling, and living abroad!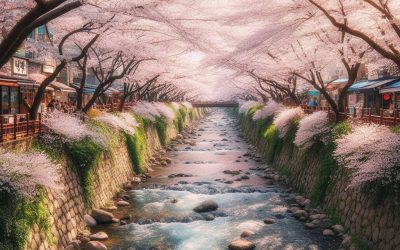 In this guide, we will give you insights and information about the best 5 cities in South Korea to teach English. From the buzz of the nations capital Seoul, to the idyllic beaches of Jeju Island, this article covers all the best potential options for you!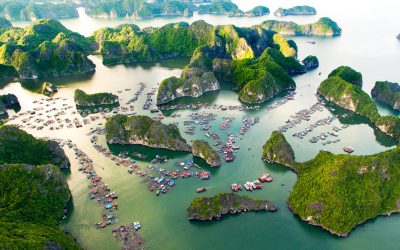 Are you ready to embark on an exciting teaching adventure in Vietnam? Look no further! In this comprehensive guide, we'll take you through the top destinations in Vietnam for teaching English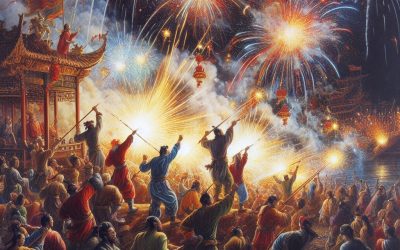 Uncover the explosive journey of gunpowder and fireworks in ancient China. Explore the historic inventions that revolutionized celebrations and warfare
Ready to get started or still have questions?
Register now to speak with a personal placement consultant!