International Curriculum Types
Learn more about popular curricula taught around the world
Over 8,000 English medium schools are founded every year across the globe. There are many different international school curriculums that you'll come across during your overseas teaching job search. Some schools will require you to have experience in the curriculum that you'll be using, but others will hire you with no experience and train you on everything you need to know. It's important to consider what you already have experience teaching and what you enjoy teaching before deciding which curriculum you want to teach overseas.
Montessori is an educational approach developed by the Italian physician, educator, and innovator, Dr. Maria Montessori.
Montessori places an emphasis on independence, freedom within limits, and self-directed learning. Diverse concepts are presented in different ways throughout the curriculum that are appropriate for the age group that's learning. Montessori also focuses on fostering an atmosphere full of peer learning, which is a very common method used among learners that are between ages 3 to 6.
Most foreign teachers that decide to teach abroad end up using a curriculum that they're already familiar with. Many English medium schools across the world have adopted an international or western curriculum that they want foreign teachers to follow. This makes it relatively easy to search for overseas teaching jobs that use the IB, AP, U.S. common core, CIE/British, Montessori curriculum, etc. This way, you can continue teaching the curriculum that you're familiar with.
However, you may notice that your school has modified the international curriculum to follow local education guidelines or to better suit their student population. Unless you're working in a school with a 100% foreign student population, you should expect that the curriculum will not be exactly like what you're used to at home.
In many cases, the curriculum is modified to include courses mandated by the local education bureau or ministry of education. These are often related to history and social studies and will likely be taught by local teachers, not foreigners.
If you're ever unclear on the use of local curriculum or how to adapt your lessons to your school, it's helpful to collaborate with your administration and other foreign teachers.
All over the world, more and more schools are choosing to implement a form of the American curriculum. This is great for American teachers that are familiar with the curriculum but want to begin teaching abroad. This curriculum also works for non-Americans, as many schools will provide training prior to the start of the school year.
A growing number of schools all over the world have begun to follow the American curriculum. Since many parents in other countries want their children to enroll in U.S. universities, these American-style high schools try to prepare students for life in the United States. Many of these schools either have campuses or exchange programs in the U.S., and students will be able to study anywhere from one semester to up to two academic years in the United States. These schools typically offer the following courses:
AP is a program used in the U.S. and Canada that offers college-level curriculum and examinations to high-school students. The program was developed by the College Board, the same institution that administers the SAT.  Because U.S. universities often grant placement or even credit to students who have high enough scores on AP examinations, American-style high schools across the world try their best to make these courses available to their students. Successful completion of a number of AP classes is also a requirement for many European universities.
Although technically not a high-school course, many Chinese schools hire teachers to teach students how to get a high score on the Scholastic Aptitude Test (SAT). Since taking the SAT or its competitor, the ACT, is required for entry to most competitive U.S. universities, it is crucial students do well on the exam.
The IB program consists of 4 parts:
The IB Primary Years Program

The IB Middle Years Program

The IB Diploma Program

The IB Career-related Certificate
One of the key differences between IB and CIE is that the IB lays down a curriculum that needs to be followed by its schools in order to graduate, whereas the CIE simply administers tests that need to be passed. Although it has, of course, developed an extensive curriculum, it is up to individual schools how strictly they follow it. There are currently four different CIE programs and qualifications:
Cambridge Primary is an international education program typically for learners aged 5 to 11 years. Many schools use Cambridge Primary Checkpoint tests to assess learners' development.
Cambridge Secondary 1 is typically for learners aged 11 to 14 years. Schools can use Cambridge Checkpoint tests to identify learners' strengths and weaknesses in key curriculum areas.
Cambridge Secondary 2 is typically for learners aged 14 to 16 years. This stage includes Cambridge IGCSE* and Cambridge O Level*. Both are globally recognized qualifications.
Cambridge Advanced is typically for learners aged 16 to 19 years who need advanced study for university. This stage includes Cambridge Pre-U and Cambridge International AS and A Level qualifications*.
IGCSE: The International General Certificate of Secondary Education (abbreviated as IGCSE) is an internationally used, specialized, English language curriculum. Its academic worth is comparable to many Secondary School curricula worldwide, such as England's GCSE, the American GED or High school diploma.

O Level: The O-level (Ordinary Level) is a British, as well as an internationally recognized, qualification that's equivalent to the GED or High School diploma. 

A Level: AS and A-levels (Advanced Subsidiary & Advanced Level) are the traditional qualifications offered by schools and colleges in Britain for 16-19-year-olds. They're highly valued by universities and employers and focus on academic subjects.
Blogs about teaching abroad
Learn all about teaching, traveling, and living abroad!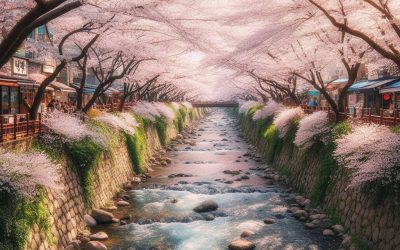 In this guide, we will give you insights and information about the best 5 cities in South Korea to teach English. From the buzz of the nations capital Seoul, to the idyllic beaches of Jeju Island, this article covers all the best potential options for you!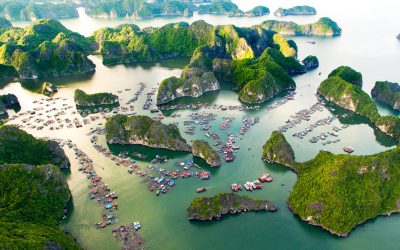 Are you ready to embark on an exciting teaching adventure in Vietnam? Look no further! In this comprehensive guide, we'll take you through the top destinations in Vietnam for teaching English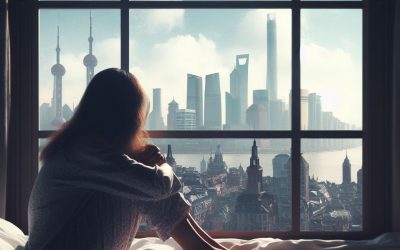 Welcome to a guide that will empower you to overcome homesickness while teaching abroad. Going through the experience of feeling homesick is common among teachers in a foreign country. This article aims to provide straightforward and supportive tips and...