Teach English in South Korea
South Korea has something for everyone – beaches, mountains, cities
View jobs
Why teach abroad in South Korea?
South Korea is a relatively small country as it only has 50 million individuals living there with approximately 10 million of its citizens residing in Seoul. South Korea boasts an amazingly efficient transportation system, so combined with the size of the country, it makes traveling around Korea quite easy and affordable.
South Korea holds a lot of pride knowing that it has one of the top education systems in the world which is why they continue to put such an emphasis on their studies and school life. As they have such an established ESL market, South Korea has become a popular destination for individuals looking to go abroad and teach ESL for a year! Most beginner teachers/fresh graduates will start teaching ESL at a private academy also known as a hagwon (학원).
South Korean hagwons are after-school programs to help develop and strengthen the child's skills in the subject area where they may need improvement. South Korea has an abundance of English hagwons, but they also offer hagwons in other subjects such as soccer, math, music, etc. Children who are ages 5-16 typically attend these hagwons, so you'll have a chance to work with a wide variety of students.
Hagwons are not the only place where you can work in South Korea. Many individuals also work with various government education programs, public schools, do freelance work, or private tutoring.
Requirements to teach in South Korea:
Hold a Bachelor's degree
0-2+ years of teaching experience for K-12

Native English speaker
Average monthly salary in South Korea:
2 – 3.5 mil. Won / month
This varies based on experience, hours worked, and the type of school that you work in.
Cost of living per month in South Korea:
2 mil. – 4 mil. Won / month
This varies by lifestyle and city that you choose to live in.
Growth of the education sector
After the Korean War, South Korea's education sector expanded tremendously. South Korea adopted an education system that is based off of the one in the United States – six years of elementary and six years of secondary school, which is then divided into middle and high school. A large number of schools actually shut down later in the 1900's due to the aging of the population and enrollment not being high enough. Many of these schools were in small, rural towns around South Korea. Since then, the education sector has made a great comeback and currently has around 20,000 schools.
Curriculums used in South Korea
South Korean schools typically use four main curriculums – they are IB, U.S./AP, local/mixed, and the National Curriculum for England. If you have experience teaching one of these, then you'll find plenty of options in South Korea to further your overseas teaching career.
Learn more about other curriculums taught all over the globe.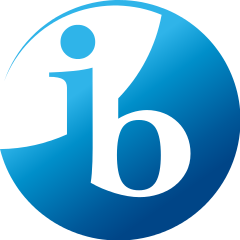 Teaching IB in South Korea
As of 2020, there are 13 schools in South Korea that use the IB curriculum. This equates to hundreds of IB teaching positions, many of which are available to foreign teachers. Learn more about teaching IB in South Korea, and check out the history and an overview of teaching IB abroad in our blog.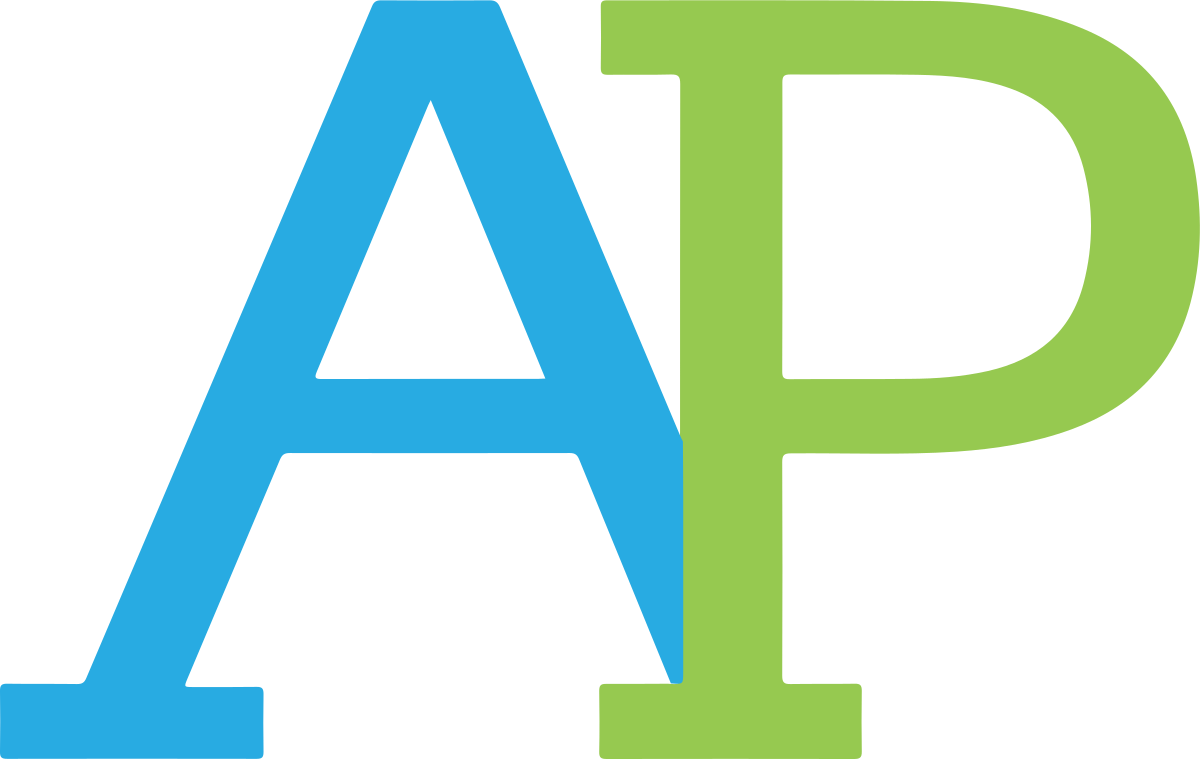 Teaching U.S./AP in South Korea
There are many schools in South Korea that offer AP courses to students. To be able to offer AP courses, a school must submit its curriculum to the AP program to ensure that the proper standards are being met. Teachers must prepare their students for the AP exams that usually take place within the first two weeks of May.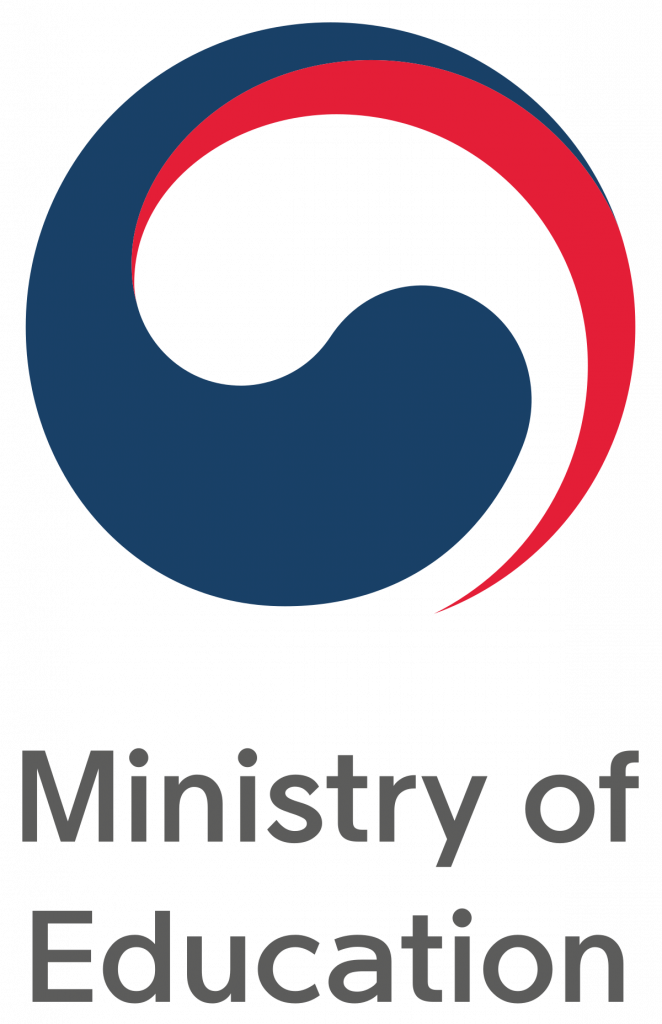 Teaching the local/mixed curriculum in South Korea
South Korean schools follow a national curriculum framework developed by the Ministry of Education which is revised every five to ten years. Schools also have the autonomy to add content to the curriculum to address their specific needs. The curriculum for both primary and secondary school also includes Creative Experiential Learning (CEL) activities, which are hands-on activities such as participation in clubs, volunteering, and career exploration. 
A very high proportion of students attend hagwons which are after school and weekend tutoring programs, however, the government is concerned about the number of hours students are studying and the inequities it introduces as not all parents can afford to pay the tuition. As part of an effort to reduce the role of hagwons, the government has increased support for school-based extracurricular activities and academic tutoring.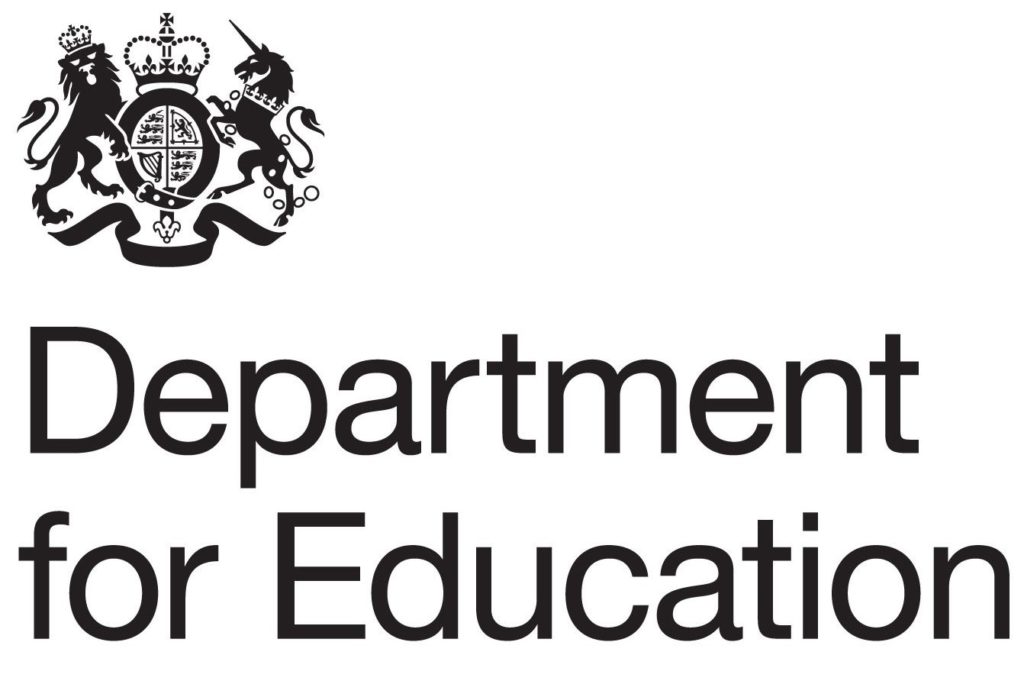 Teaching the National Curriculum for England in South Korea
The National Curriculum for England is the set of standards used to through England & Wales to ensure that all children are learning the same things as they move through schooling. The curriculum is set out in 4 required key stages for students ages 5 – 16. With an optional key stage 5 for ages 17 & 18 (years/grades 12 & 13). Students attending international schools almost always include key stage 5, also known as college, in the British sense of the word.
The curriculum defines the fundamental aspects of learning including the subjects to be taught, the knowledge, skills, and development with each subject. The level of ability students are expected to achieve in the subject, and lastly how students will be assessed. With that framework, schools are free to plan and organize lessons as they see fit.
Accreditation for the National Curriculum for England comes directly from the UK Department of Education and includes a scheme for overseas schools, called BSO's (British Schools Overseas) to verify they meet the standards of UK schools.
Why consider teaching in South Korea?
South Korea is an extremely popular teaching destination because of its welcoming culture, beautiful landscape, and friendly locals. Many foreigners choose to teach in South Korea due to the sheer amount of teaching opportunities available. Whether you're a brand new teacher with no experience or a seasoned vet, there are numerous options for you in Seoul, Incheon, Busan, Daegu, or wherever else you've set your mind on.
Many people go to South Korea to learn the language, interact with locals, and experience the Korean culture firsthand. Getting to teach great students is another plus!
Seoul is a huge metropolitan city with breathtaking skyscrapers, high-tech public transportation, and futuristic architecture. In Seoul, you'll find interesting street markets, shopping districts, and palaces, among many other sites. It's a great city to teach in because the local children love meeting and learning from foreigners, especially ones that are teaching them English. You'll also be able to make other foreign friends easily, as there are always a bunch of foreign teachers in Seoul.
If you're not 100% sold on teaching in Seoul, you can try teaching in Incheon! Incheon is a major port city that borders Seoul and it's a transportation hub. It's known for its ultramodern airport which has fancy restaurants, performances, a spa, an ice skating rink, and a movie theater all inside. Incheon is also home to some quiet islands that you can go relax on during the weekends. Enjoy an awesome teaching job here, as well as everything else Incheon has to offer!
Busan is South Korea's second-most populous city, right after Seoul. It's well-known for its mountains, temples, and beaches. There are also beautiful temples and shrines in Busan that you can hike to. If you're looking for a warmer climate than Seoul or Incheon, you'll find that Busan fits that description.
Daegu is located in the south-central region of South Korea. The city is famous for its pro baseball, being the self-proclaimed fashion capital, and for housing a very friendly atmosphere. Daegu is perfectly placed for adventures within South Korea, and getting to Seoul or Incheon isn't difficult. It's a smaller city with a lower cost of living compared to that of Seoul, but it's still a bit more expensive than South Korea's smaller cities.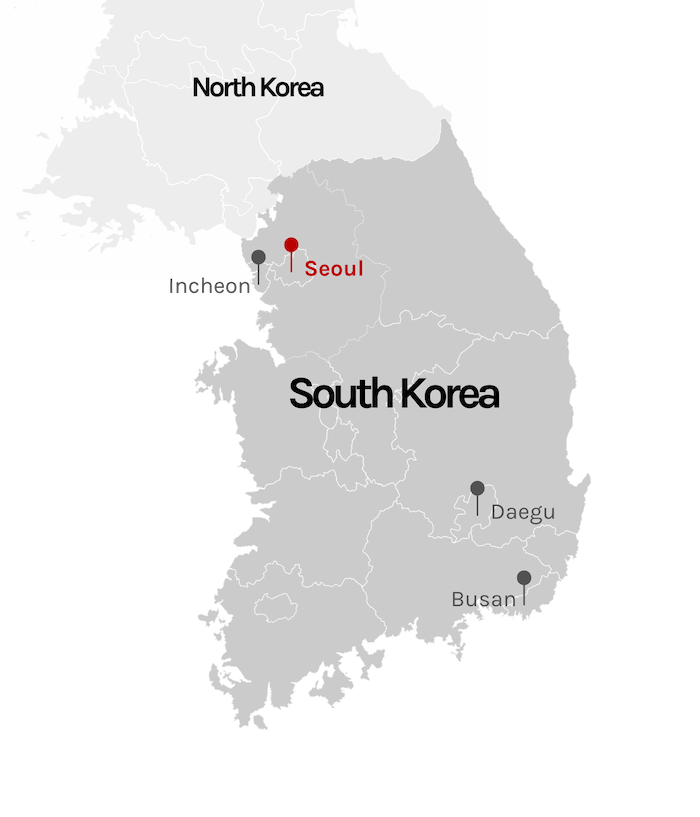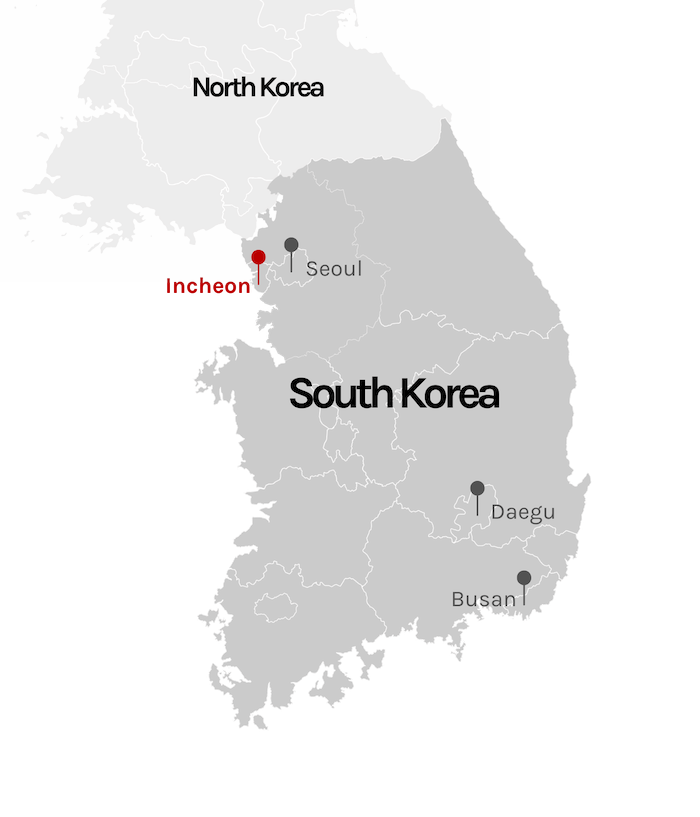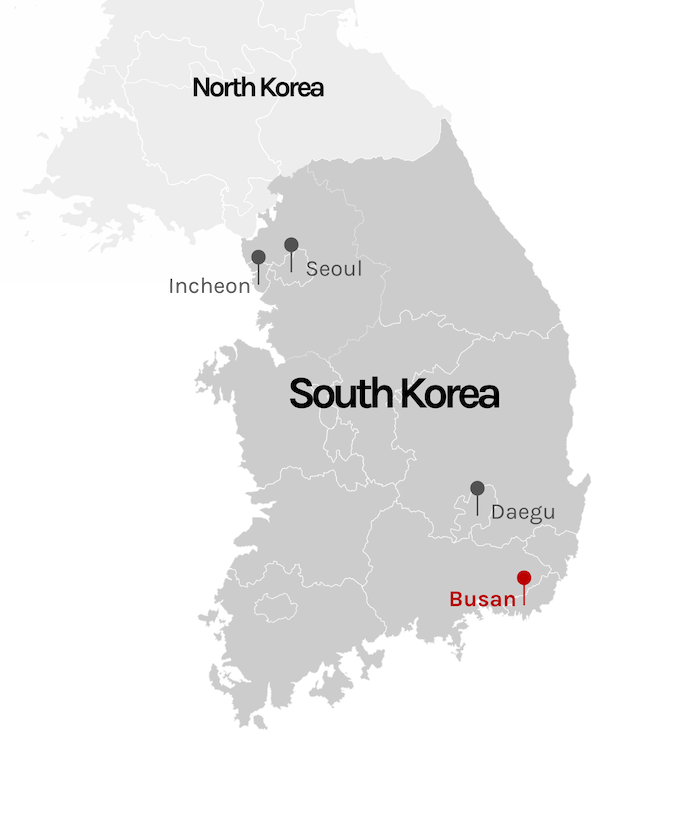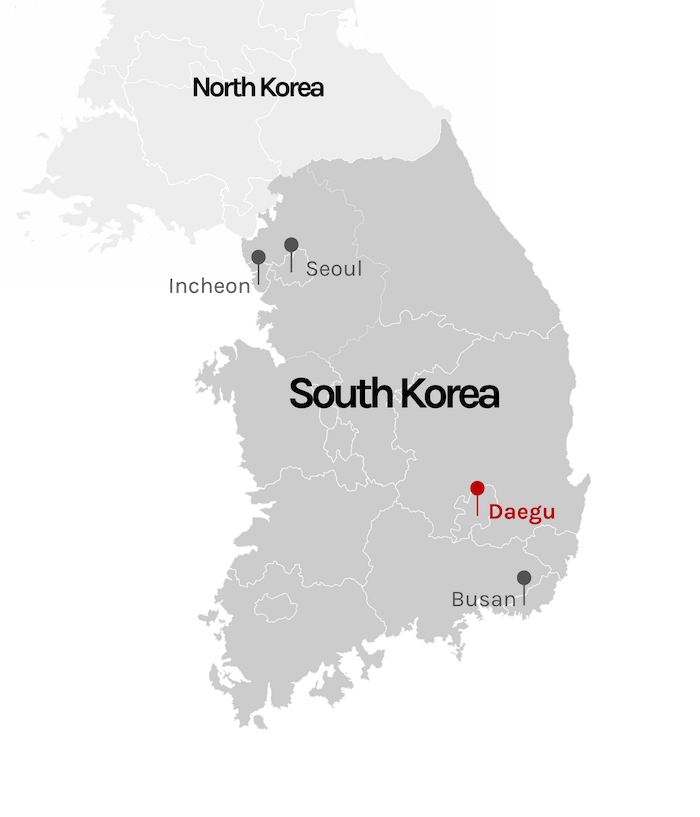 Types of schools in South Korea
The majority of foreign teachers in South Korea find themselves working in hagwons or English training centers. There are also teaching options in preschools, kindergartens, international schools, public schools, and universities. No matter what grade level or subject you have experience with, there will be teaching options for you in South Korea. There are always ESL openings around South Korea for beginner teachers too!
Hagwons in South Korea
Most foreign English teachers in South Korea teach at hagwons. These schools are attended by kids in the evenings and weekends specifically for English language instruction.
Positions at hagwons are often easiest to secure as there is a high demand for these classes, and they hire year-round. Each center has its own specialized curriculum, as well as teaching and training materials which means planning and preparation time are minimized.
Preschools and kindergartens in South Korea
The name says it all, the children in these institutions are 18 months to 6 years old. Teaching English in a kindergarten or preschool is a very common job in South Korea.
Teachers can expect a friendly working environment and a teaching assistant in the classroom with them. There will be plenty of fun teaching materials available and little time is needed for preparation. Classes typically have 8-20 young learners and are between 20-40 minutes long.
International schools in South Korea
These schools are where professional expats and wealthy locals send their children. Tuition for the students is high and enrollment is very competitive. This means that teacher remuneration is fantastic (especially if you have children) but these jobs will often require a teaching license and graduate degree.
Classes are held on the traditional two-semester schedule and almost all classes are taught in English. These schools often require a 2-year commitment from the teachers. Most International Schools will follow either the International Baccalaureate (IB) or the foreign (A-level/AP etc.) curriculum, so teachers with experience and familiarity with these curricula are preferred. 
Public schools in South Korea
Public schools (particularly in bigger cities) score well on all fronts. Decent salary & benefits, reasonable teaching load, and more paid vacation days. Your students will be diligent, well-behaved, and smart but you will sometimes have very large class sizes! Jobs in this category will sometimes require a graduate degree and/or a teaching license. 
Universities in South Korea
There is a lot of variety within these jobs. Positions at smaller universities usually hire foreign teachers to teach required English classes, some universities are less selective when it comes to hiring foreign teachers. Even if the university originally hired you to teach a specific subject, entry-level teachers will rarely be teaching anything other than oral English. Teachers are paid during the summer and winter breaks and never have to teach more than 20 periods a week. Jobs at universities are therefore more competitive than English training centers. The university curriculum is flexible and the foreign teacher is responsible for creating teaching materials. 
High-ranking public universities, especially in big cities, are a different story. Salary and benefits will be much higher but you may be expected to possess an advanced degree and considerable relevant teaching experience.
K-12
Fall starts in August/September
Spring starts in January
University
Fall starts in August/September
Spring starts in January
Hagwons
Rolling start dates year-round
Start anytime!
K-12 schools work on a similar schedule as western countries with the fall semester starting in late August or early September and the spring semester starting around January. For fall positions, we suggest applying 4-5 months in advance and 2-3 months in advance for spring. South Korea also has many teaching options in hagwons, which hire new teachers every month! No matter your schedule, we'll be able to help find the best teaching opportunities available.
Salary and benefits while teaching English in South Korea
There are many different types of schools to choose to work at in South Korea, so you'll want to do a little research on each one to figure out which type will best suit your lifestyle, salary, and time-off needs. There are often trade-offs that you will need to consider with each type of school. For example, if you want a higher salary, you'll need to work more hours, so maybe you should consider an international school. However, if you want more time off, you may want to work at a university where you'll have less working hours and a lower salary.
South Korea is one of the most competitive markets for ESL teaching.  As they offer a great compensation package, it becomes a desirable country to travel to for prospective ESL teachers. Depending on the type of school you're at, beginning ESL teachers can expect to start off making 1.5 million Korean won or more.
A typical package will also include:
Housing assistance (either apartment provided or a housing allowance)

Flight reimbursement

Visa sponsorship

Health insurance (50% covered by school)

Enrollment in the Korean pension plan (employer will match what you put in)

Severance pay which is equivalent up to 1 month's salary
Another perk about working in South Korea is that many foreign instructors are subjected to a low tax rate. Teachers can expect that about only 3%-5% of their income will be taxed.
Type of school
Monthly salary
Avg. Vacation
Schedule
Hagwons
2 - 2.4 mil. Won
14 Korean national holidays + 2 weeks paid vacation
Evenings & weekends
Preschool/kindergarten
2.1 - 2.6 mil. Won
6-10 weeks/year
Weekday daytime
Public schools
1.5 - 3 mil. Won
14 Korean national holidays + 4 weeks vacation
Weekday daytime
International schools
2.4 - 3 mil. Won
6-10 weeks/year
Weekday daytime
Universities
2.3 - 3.5 mil. Won
6-10 weeks/year
Weekday daytime
Here's how experience & qualifications can affect your earning potential:
Bachelor's Degree:
This is the minimum requirement for teachers in South Korea. Possessing this should set your starting salary at no less than 1.5 mil. Won/month.
TEFL/TESOL Certification or 1-year teaching experience:
This is the minimum requirement for Teaching Nomad and to land a role in South Korea. If you don't have experience or haven't had the proper training to excel in an ESL classroom than you need TEFL certification!
Teaching license and/or degree in education:
If you are licensed to teach in your own country, then you will qualify for the higher end English medium and international schools in South Korea. Salaries typically start at 2.2 mil. Won and can go up all the way to 3.5 mil. Won/month or more.
Post-graduate degree:
The better educated you are, the more jobs there are available. A post-graduate or advanced degree will likely bump you up on the salary scale and open doors for advancement. Learn more about M.Ed options through Teaching Nomad.  
Location:
The pay and living expenses are generally much higher in bigger cities such as Seoul and Incheon. Many teachers prefer to live in smaller cities and go into larger cities over the weekend and holidays using the local and regional transportation systems. South Korea is not a very big country making almost anywhere you want to visit accessible over a long weekend.
Hours:
At some schools, the number of hours you work will affect your salary. Hagwons generally require you to teach around 20 hours per week with an additional 15-20 offices, they typically pay between 2 – 2.8 mil. Won/month. Koreans generally have a very strong work ethic which may result in overtime, "optional" team outings, or happy hours with management.
Like other countries, training school (Hagwon) hours will be evenings and weekends, while K-12 or international schools will follow a traditional Monday-Friday schedule.
Benefits:
Many schools provide teachers with housing in a furnished studio or shared flat. Some schools that do not offer housing will include a stipend for housing, especially in bigger cities. Insurance is almost always included, and many schools will provide a stipend for flights as well. It is not uncommon for kindergartens and international schools to provide meals during school hours to teachers as well.
Document Apostilles
In order to get a visa to teach in South Korea, you must get some of your teaching documents apostilled. If you don't want to deal with this process on your own, so we now offer a service that gets it done for you, hassle-free!
What our teachers are saying
I'd highly recommend Teaching nomad because it is a reputable, international agency that has teaching opportunities all over the world. Their website is easy to use, the consultants are attentive and help you throughout the process. I'd choose them all over again.
I was helped by Moira, and the support provided to me was second to none. I'm super grateful for the support. Finding a job during this difficult period would have been a challenge on my own, however, the assistance from Teaching Nomad made the process much easier. They also offered continuous support once I started working. They have been absolutely fantastic.
TN helped me from the very start, which for me was trying to decide which TEFL certification to go with. From there my consultant, Moira, helped me with the documents I needed, gave me resume tips, sent off my profile to various schools even before my certification was complete, and gave me interview tips when the schools wanted to meet me. Thanks to the help Moira and Teaching Nomad provided, I have just signed a contract with a higher than normal salary for a first-time teacher. Now they are helping me out with authenticating my documents and my application for a visa!
Blogs about teaching abroad
Learn all about teaching, traveling, and living abroad!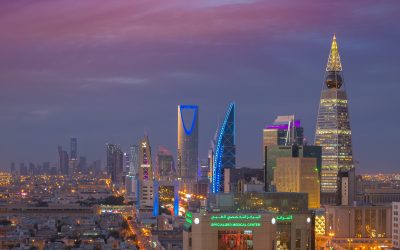 The Middle East has become an increasingly popular destination for teachers looking to experience a different culture while progressing their career. With its rich history, cultural diversity, and high demand for English language education, there are numerous...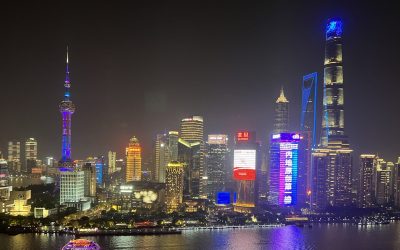 Teaching abroad in China can be a rewarding and eye-opening experience. With its rich history, vibrant culture, and increasing demand for English language education, there are numerous opportunities for foreign teachers in various cities throughout the country. If you...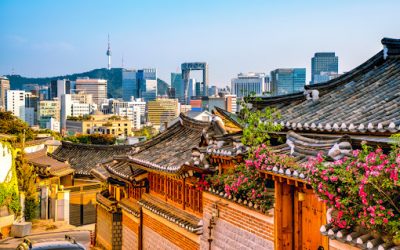 Teaching English in South Korea is one of the experiences that changes you for life. Here's our top five reasons why.
Ready to get started or still have questions?
Register now to speak with a personal placement consultant!