About South Korea:
South Korea is becoming an increasingly popular teach abroad destination, and living in South Korea will most likely be a huge change from whatever you're used to.
To set your expectations, it's best to start learning about the cost of living, the culture, and the activities available to you. Every country in the world is made up of 4 things: the great, the good, the bad, and the ugly. How you deal with each of these will influence your perception of the country or city that you live in.
South Korea is home to approximately 51+ million people, and the country is about half the size of the state of Colorado in the United States. According to World Population Review, the average age in South Korea is about 41 years old, and the average number of children per family is about 1. This means that you'll mostly be around older adults and that there won't be children everywhere. You'll also notice that the population is comprised of mostly native Koreans, so taking the extra step to start learning the language will prove helpful.
If you're interested in living in Seoul, it's important to note that there are about 10 million citizens that reside there (about 1.5 million more people living in Seoul compared to NYC). Luckily, South Korea boasts an amazingly efficient transportation system which makes traveling quite easy and affordable. South Korea is also considered a technological leader and has one of the fastest internet connections in the world! The combination of great transportation and fast internet means that you can get food delivered at almost any time, to virtually anywhere that you might be.
On top of everything else, the natural beauty that can only be found in South Korea is something that you don't want to miss out on. There are many attractions that you can visit in your free time, and the temples that you'll come across will blow you away.
Cost of living in South Korea
The cost of living in South Korea depends on the area you're living in. Your lifestyle will also play a big role in the amount of money you end up spending per month. If you're a little more frugal, you may want to find an apartment or home outside of Seoul.
The currency unit used in Korea is called 'Won' or KRW. It can be easily exchanged for USD or any other major currency.
The average pay for a teacher in South Korea is about 1.5 – 3.5 million KRW per month, which comes out to about $1,345 – $3,140 USD a month.
Housing costs are similar to those in the United States, but most everything else will end up being cheaper than what you're used to.
Housing:
If you choose to live in a more expensive area, you will end up paying about 1,700,000 KRW ($1,500 USD) or more per month.
If you decide to live in a less expensive area (maybe outside of Seoul), you can expect to pay about 1,200,000 KRW a month (about $1060 USD / month).
Expatisan is a great tool to use to check out the average prices of items in different cities.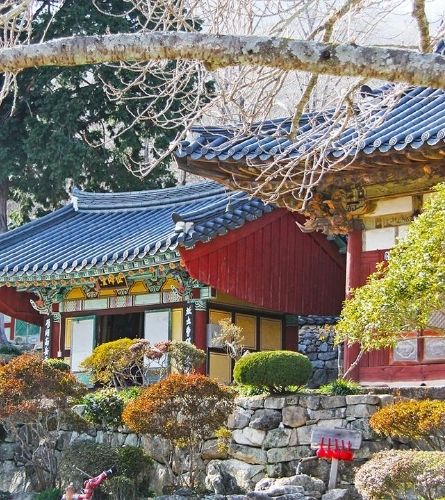 Language and culture in South Korea
Culture shock is a real thing, and it's in your best interest to avoid experiencing it. Culture shock can't always be avoided, but creating realistic expectations will certainly help.
Language in South Korea
Korean is the dominant language spoken in South Korea, but you will come across a variety of dialects depending on the region you're in. The written language of Korea is called Hangul (한글) which is quite easy to learn. Hangul was created to help commoners learn how to read and write and has greatly improved the literacy rate in Korea. We suggest having at least a basic understanding of Hangul because most signs will be written in it.
When learning Korean, it's important to note that Koreans have a hierarchical language system, so speech levels and honorifics must be followed. When meeting someone, you should be aware of their age and status so that you know how to address them properly. Koreans will have different endings depending on the age and status of the individual they're speaking with. 'Jondaemal' (존댓말) refers to formal language and is used when speaking to someone of a higher rank than you or to an older individual (grandparents, parents). 'Banmal' ( 반말) is known as the informal language that is used when speaking to someone who is of similar age/status or to someone younger than you. 
Religion
Although South Korea has one of the most homogenous populations in the world, the overarching religion is divided between Christianity and Buddhism. There is also a large number of people that do not follow or actively practice any religion.
Religion can often shape all aspects of a person's life, so having a basic understanding of each main religion can help you avoid any conflict that could arise due to misunderstandings or ignorance.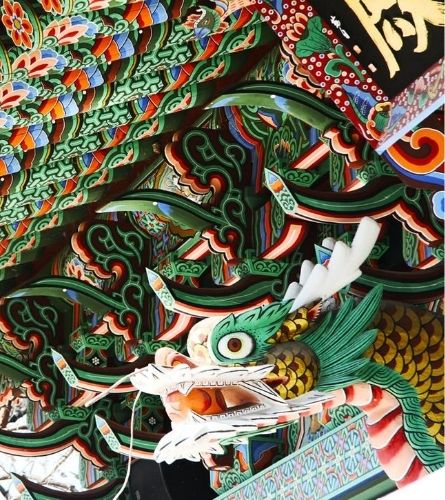 Social norms in South Korea
One of the most important things to remember when moving across the world is the fact that the societal norms that you're used to are about to drastically change. It's also incredibly important to be aware of the norms in your destination country because they might be taken very seriously. 
You should also be prepared to answer questions that may seem a bit prying, especially when it comes to your marital status.
A few examples of societal conventions in South Korea are:
You must remove your shoes before entering someone's home.

Small gifts are customary to show appreciation and respect.

Use your right hand for giving and receiving.

Never begin eating before the oldest person with you has begun.

Never leave chopsticks in your rice.

Be careful of the hand gestures you make, because they could be considered very offensive, even if they're meaningless to you.

Certain colors imply different things (some good and some bad) – think back to when you learned about symbolization in school.
Remember – these are just a few things that you need to take into consideration if you're going to live in South Korea. There are plenty of other social norms that you'll need to read up on, but at least you have a vague idea of what you're in for.
Jeju Island
Jeju Island was a finalist for the '7 Natural Wonders of the World' competition. Jeju is home to Mt. Hallasan – the tallest mountain in South Korea, as well as Seongsan Ilchulbong – a volcanic crater. The island is also quite famous for its Black Pig Barbeque!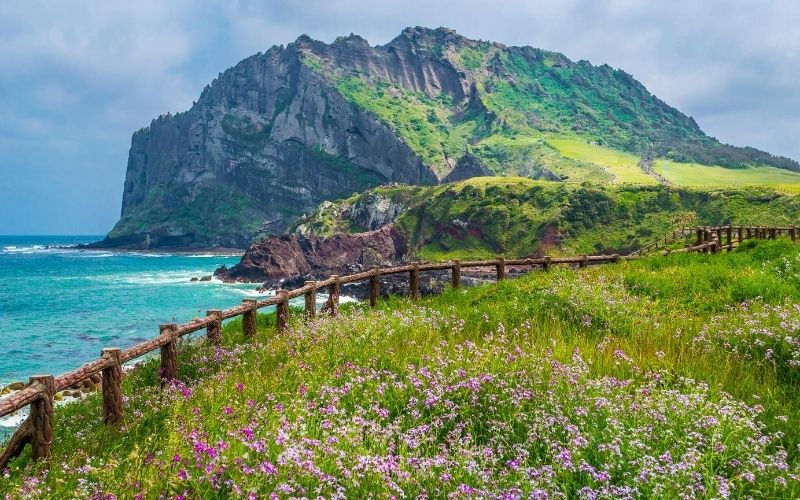 Gyeongbokgung Palace
Gyeongbokgung Palace was built in the 14th century, and it's located in Northern Seoul. You can take a free guided tour around the gardens and museum.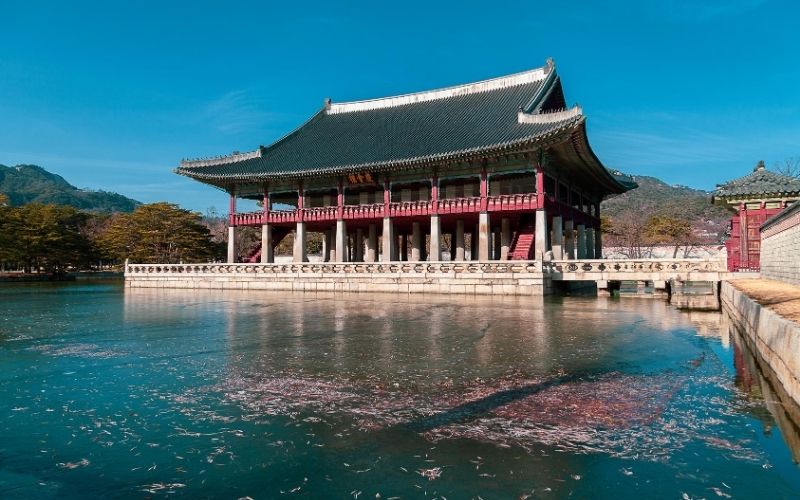 Namiseom
Namiseom Island is a beautiful attraction that many tourists and natives visit year-round. The island offers beautiful woodlands, walking lanes, and riverside paths.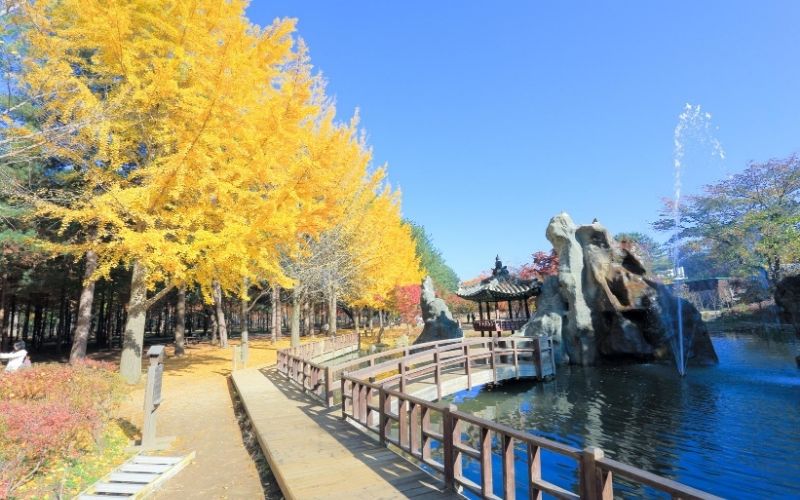 What's the internet situation like?
As we mentioned above, South Korea has extremely fast internet speed. Wi-fi is accessible nearly anywhere in Seoul, so this makes things a lot easier the first few weeks you're there as you won't have your own place or internet set up yet. In the meantime, you can just pop into a café and use the wi-fi there (granted that you purchase an item) or just go to a PC room where you can use a computer for ~1,000 KRW/hour. (299 USD/hour)
With this being said, there is one complication when it comes to the internet in Korea. For tasks such as shopping or banking, Koreans are still required by law to use Internet Explorer which makes things quite difficult. Many Mac users won't have IE on their laptops which poses a problem for Apple fans, but it's still possible to use online services within Korea. You'll just have to download a different web browser and install a few plug-ins.
If you do want to use online banking or shop online, be sure to get a digital certificate from your bank. Digital certificates are password-protected codes that contain your banking information, ensuring that the correct owner is the one making the purchases. You can easily upload your digital certificate onto a USB drive to make the process easier.
How can I learn Korean?
There are many ways to learn Korean while you're teaching. Some instructors will get lucky and their school might offer free language lessons for their employees. Other instructors who aren't as fortunate but are still interested in learning Korean will often get a private tutor or join a language exchange group.
Language exchange groups are the cheapest option (HINT: they're free). You'll be in a small class where you will learn new vocabulary words and grammar rules. You'll also practice your speaking and listening skills for about an hour. As it is a 'language exchange', you'll be asked to spend an additional hour conversing with Korean learners to help them become more comfortable speaking English. Language exchanges are a great way to make friends with the locals and to get a more authentic experience of Korea as they'll be happy to show you Korea through their perspective.
Private tutors are another option you can consider. It's quite easy to find a private tutor. Your co-workers can recommend tutors that they have used in the past, or you can go on Facebook and find tutor recommendations or private tutors advertising their services. Private tutors usually charge around ₩22,000 – ₩33,000 /session. (- USD/session) Although it costs more than a language exchange, you'll find that your Korean improves at a faster rate as it's more personalized, and you'll have homework to do that will help reinforce your learning.
The last option for learning Korean is to study it at a university. This costs a few thousand dollars, so it's the most expensive option. Most foreigners don't consider taking this route, but if learning Korean is your number one goal, then I would highly suggest it to get a solid grasp of the language in a short amount of time.
How will I meet friends and other expats?
The main thing to remind yourself is that if you want to make friends, you have to get out of your comfort zone and be willing to put yourself out there. Yes, it can be terrifying at first (especially for introverts), but you'll easily find that many of these individuals are in the same spot as you are and would just like to make friends as well!
Aside from spending time with your new co-workers, Meetup is a popular app many expats like to use. Just download the app and search for activities that you're interested in (hiking, K-Pop, trying new foods, etc.) and you should find a group already set up that shares your interest. On the group page, there will be a calendar of upcoming events, so you can choose which ones you'll want to attend.
Another great source to make new friends is to join a Facebook Group. Try searching up groups within your area or ask your co-workers about it. There's probably a Facebook page where expats in your area go to for advice, restaurant recommendations, upcoming events, etc. A lot of individuals will ask if there are others interested in meeting up to try a new restaurant or going to an event together, so don't be shy and just join if you're interested! There are also Facebook groups for sports leagues if that's something you like. Facebook is a great resource in Korea, so use it!
What if I don't like my school?
Contracts in South Korea are typically one year long with the option to renew at the end of your contract. If you're struggling with cultural differences, language barriers, your students or your admin, I always recommend trying to work things out before looking at your options for breaking contract. However, if the situation calls for it, the first thing you need to do is check out your contract and find the notice that they request for breaking your contract.
If you want to look for another position in Korea you'll typically need a letter of release from your current position, without a letter of release you won't be able to apply for another work visa until your contract is expired. If you get the letter of release and are still looking for a position in South Korea, you can transfer to a D10 (job seeker visa) which can typically be transferred to a new E2 visa.
How will I find an apartment?
As of right now, many hagwons and public-school positions in South Korea offer housing as part of their benefits package; however, if your situation is different or you want to find your own accommodation, your school will likely be your point of contact for assistance. Leases in Korea are usually one year long with the option to renew. Using a real estate agent (부동산) can make this process easier.
South Korea uses two systems for rental, the jeonse (전세) and the wolse (월세) system. The jeonse option is to pay the year up-front; whereas, wolse means monthly payments. Both systems require a large security deposit (called key money) which will be returned at the end of your contract.
Other cheaper options include room-shares with locals or expats as well as goshiwon (고시원) which is a very small rental room with a shared bathroom and maybe kitchen facilities.
How do I buy travel tickets?
If you're looking to purchase tickets with a Korean bank card, a popular option is to use a travel agent. KTX (Korail) also has high-speed trains that connect Seoul, Busan, and other sought-after destinations. You can purchase these tickets at the station in advance or online (http://www.korail.com/). Another popular way to get around is the express bus system which is comfortable and easy to use in Korea. You can purchase tickets at station windows with limited Korean language abilities.
Where will I buy food?
Larger cities in South Korea will have a variety of options for grocery shopping. Local open-air markets are often selling fresh produce at cheap prices while meat can be purchased at butcher shops, and it's common to see carts in residential streets selling seasonal produce.
Grocery stores carry many options for spices and ingredients used in Korean cooking; however, if you're looking for Western goods, your best options will be: Tesco Homeplus, E-mart, Costco (membership required). A few other options will be the foreign food markets such as High Street Market or The Foreign Food Mart in Itaewon.
If your shopping gets a little too heavy to bring back by yourself, most of the large grocery chains will have a customer service desk where you can request delivery. Even local grocery stores often do delivery if you can communicate well in Korean.
What happens with prescription medication?
Almost all medications that are available in the West can be found in South Korea, though sometimes under a different brand name or a Korean version of the product. You can purchase over the counter products like Tylenol or cold medicine at most pharmacies which are easily identifiable by the large 약 signs outside.
South Korea has been tightening its rules around prescriptions required for certain medications, so expect that many medications outside the run-of-the-mill will require a prescription. In Seoul and other larger cities, pharmacists will usually speak a little English, but to make things easier, try asking for products by their technical name rather than a brand name.
Before bringing prescription medication with you to South Korea, you should make sure to bring it in labeled bottles with an original prescription and a letter from your doctor. Please note that many ADD medications that contain amphetamines are prohibited in South Korea and bringing them will require additional approval.
What are the dangers of teaching in South Korea?
Contrary to popular belief, South Korea is quite safe! Despite having North Korea as their neighbor, there's no need to be afraid as long as you stay in South Korea. Every year, you'll hear news stations reporting about how North Korea is planning to attack South Korea, but don't worry – they're just empty threats. South Koreans will continue on with their everyday-lives when they hear the news, so you should too.
South Korea has also banned guns and drugs, so you won't have any gun or drug-related crimes while you're there. Some locations are safer than others, just like anywhere else in the world. As with any kind of traveling you do, be aware of your surroundings, use your common sense, and try to avoid putting yourself in dangerous situations.
Can I use my smartphone?
If you're going abroad for a year, you should call your current cell company and ask for them to freeze your account so that you won't have to pay for the service while you're gone. Be sure to also ask them to 'unlock' your phone as well, so that you can use other countries' sim cards with your phone. This will be a lot cheaper as you won't have to purchase a new phone with a year-long contract.
There are 3 major phone operators in South Korea: Olleh, SK Telecom, and LG U+. You can easily find one of these shops around Seoul, and then you can choose the contract that best suits your needs. In order to purchase their phone plans, you will need to bring your alien registration card (ARC), passport, and some money to pay for the activation fee.
If you just want to use your phone upon arrival, you can find a cheap prepaid plan in one of the small shops in the airport, but there won't be as many shops around Seoul as there are of the other 3 major companies. The company is called EG SIM, and they have plans that give you 1GB or 2GB of data per month. You can easily top up on more data on their app if needed, and it's the cheapest route to go. No additional documents are required to purchase the prepaid plans.
What are the medical facilities like?
Positions in South Korea offer national health insurance (NHIC) for all residents in South Korea, regardless of nationality. NHIC contributions are paid half by the employer and half by the individual. You just need to bring your alien registration card (ARC) with you when you go to any of Korea's hospitals, international clinics, or other medical facilities.
Korea has a three-tier system to break down the medical facilities. The first-tier is comprised mostly of privately owned hospitals or public health centers, the second-tier offers facilities with medical specialists and are usually smaller, and the third tier which usually has general hospitals or hospitals belonging to medical schools. Generally speaking, you'll pay more for services rendered at first-tier facilities.
Large cities like Seoul will have an abundance of hospitals and clinics aimed towards foreigners, and they usually offer services and assistance in English, though many doctors outside of these facilities will be able to speak English as well. The quality of care and medical equipment is usually top-notch and very modern. The cost of basic check-ups and medication is very affordable in South Korea, and the more expensive procedures will still be cheaper than what you might find in western countries.
What our teachers are saying
I'd highly recommend Teaching Nomad because it is a reputable, international agency that has teaching opportunities all over the world. Their website is easy to use, the consultants are attentive and help you throughout the process. I'd choose them all over again.
I was helped by Moira, and the support provided to me was second to none. I'm super grateful for the support. Finding a job during this difficult period would have been a challenge on my own, however, the assistance from Teaching Nomad made the process much easier. They also offered continuous support once I started working. They have been absolutely fantastic.
TN helped me from the very start, which for me was trying to decide which TEFL certification to go with. From there my consultant, Moira, helped me with the documents I needed, gave me resume tips, sent off my profile to various schools even before my certification was complete, and gave me interview tips when the schools wanted to meet me. Thanks to the help Moira and Teaching Nomad provided, I have just signed a contract with a higher than normal salary for a first-time teacher. Now they are helping me out with authenticating my documents and my application for a visa!
Blogs about teaching abroad
Learn all about teaching, traveling, and living abroad!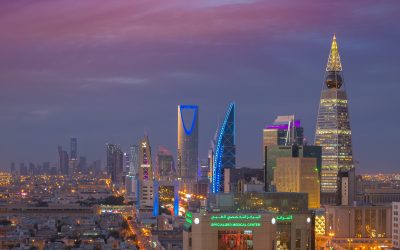 The Middle East has become an increasingly popular destination for teachers looking to experience a different culture while progressing their career. With its rich history, cultural diversity, and high demand for English language education, there are numerous...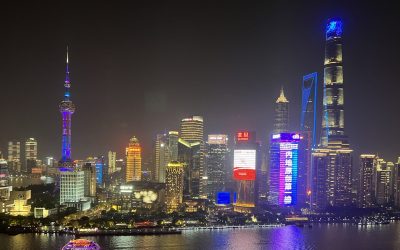 Teaching abroad in China can be a rewarding and eye-opening experience. With its rich history, vibrant culture, and increasing demand for English language education, there are numerous opportunities for foreign teachers in various cities throughout the country. If you...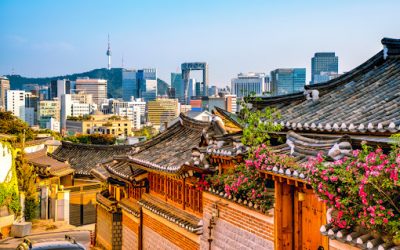 Teaching English in South Korea is one of the experiences that changes you for life. Here's our top five reasons why.
Ready to get started or still have questions?
Register now to speak with a personal placement consultant!