International Teacher Recruitment
Hire exceptional teachers and administrators whenever you need them,
Zero pay per hire fees
Post a Job
Find great staff members for your school!
Teaching Nomad is one of the largest teacher placement agencies in greater Asia. Since 2011 we've been building a reputation of professionalism and reliability with some of the region's most respected schools. Now we work with schools and offer TEFL courses all over the world.
Teaching Nomad is here to provide you with personalized and professional service. This begins with a dedicated account manager who is your sole point of contact, a customized hiring solution to meet your school's needs and utilization of the latest technology that simplifies the sourcing process and allows us to react quickly to your needs.
We are currently working with a wide variety of schools across the entire Middle East, East Asia, South Asia, and many other places. These include International Schools (K-12), IB Schools, Cambridge CIE, Foreign language, Kindergartens, YL training schools, & adult training schools.
On top of this, we are a one-stop-shop for hiring great teachers, getting those teachers TEFL-certified, and completing document authentication.
Job Post & Subscription Service
How it works:
Create your free employer profile
Post your jobs and search the resume database for qualified candidates
Hire all of your favorite TN candidates and pay no per-hire fees
Teaching Nomad will provide a versatile service to suit your needs. We ensure that each teacher is excited about teaching (not just traveling) and that they're ready to give their best and complete their contractual obligations.
Pricing options
Choose from ongoing subscription, job postings, and resume database access. Find great teachers without breaking your budget.
Certified teacher recruitment for foreign language or international schools
Teaching Nomad works with Foreign Language and International schools throughout Asia to simplify their hiring needs. Headquartered in the US with staff in Europe and Asia, our global presence allows us to recruit teachers from all over the world with specialties in all types of curriculum and subject areas.
ESL teacher recruitment
Teaching Nomad has direct access to beginner and experienced ESL Teachers both in-country and abroad. Our placement consultants can help match you and your school with teachers that will be a great fit!
Principal and administration recruitment
Hiring someone to run your school is one of the most time consuming and important decisions a school ever makes, the wrong hiring decision is incredibly costly. Teaching Nomad can save you 100's of man hours searching for candidates for your most important positions. Contact us today for more information about hiring principals, vice/deputy principals, curriculum designers, and all other school administration positions.
36
countries available to teach in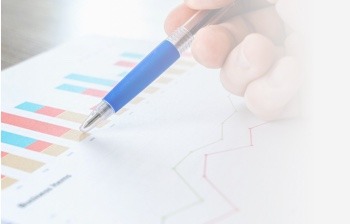 Benefits of subscription recruitment
Manage candidates and jobs with your school dashboard
Get support from your account manager

Zero pay-per-hire fees

Promotion through newsletter (100k+ recipients), social media and targeted email campaigns
Find qualified and active teachers through easy-to-use Resume database access
Easily manage candidates
Our client dashboard allows you to view and manage your candidates on any device.
Value
With zero pay-per-hire fees, we offer unbeatable value in comparison to pay-per-hire alternatives
Convenience
We offer recruitment, TEFL courses, and document apostille/authentication services.
South & East Asia
We provide full-service recruitment throughout China, Taiwan, Hong Kong, South Korea, Japan, Vietnam, Thailand, Cambodia, Indonesia, Singapore, Brunei and Malaysia. 
The Middle East
We provide full-service recruitment throughout the UAE, Saudi Arabia, Oman, Qatar, and Kuwait. 
North America
Teaching Nomad is rapidly partnering with private, independent, and charter schools throughout the United States. 
Other areas
We are open to partnering with schools almost anywhere in the world as long as you pay competitive wages and can support your new hires to get settled in. 
Basic requirements for our partner schools
You must be licensed to employ foreigners and provide a legal work visa
Pay competitive wages
Allow us to visit your school and/or speak with some of your existing or past staff
Provide clear and regular communication regarding candidates
Other ways we can help you
Another way we support teachers and schools is by providing document authentication/legalization/attestation/apostille (depending on what country you are in). This comprehensive service is tailored to the country that the teacher will be working in. We complete the entire process – from notarization all the way to embassy authentication for nearly every country in the world!
We've seen many teachers struggle to get their documents authenticated, or they do it incorrectly and hold up the hiring process. In many cases, using us actually saves money compared to traveling to the consulate to do it yourself.
Many schools send their teachers to us for document authentication because they trust us to get it taken care of efficiently and correctly. As of right now, we can authenticate documents for U.S. issued documents and/or documents that belong to a U.S. passport holder.
Document authentication service benefits:
We can also run background checks for people that are overseas
Less work for schools (no need to explain the process, just send the teachers to us)
This speeds up the visa process immensely
Teachers can start working sooner (our service saves you time and stress!)
To ensure that we provide you with the most well-qualified teachers, we provide a wide variety of TEFL course options, including accredited 120-hour online TEFL courses, in-class courses, and combined courses. Each of these gives teachers the knowledge and experience that they need to be successful in the classroom.
Not only do these TEFL courses benefit the teachers, but they benefit the schools that hire those teachers too. TEFL course graduates are better prepared for both their future teaching job and they have more refined teaching skills.
Online TEFL course benefits for schools:
Schools receive highly trained teachers

Teachers can complete the course at their own pace, so they can finish quickly and start working right away!
Centralized recruitment & teacher training process
In-class TEFL course benefits for schools:
Hire teachers that have great hands-on experience

Teachers taking the Shanghai in-class course are already in Shanghai
Teaching Nomad can easily authenticate the TEFL certificates that are earned
Through our partners, your teachers can earn their United States teaching license or United Kingdom Qualified Teacher status. Use this to upskill and retain your current staff or as a benefit to future teachers!  
There are many great teachers out there lacking professional qualifications. We've partnered with elite teacher training organizations to help equip your staff to deliver world-class outcomes.  
A few of the schools we work with
What our clients are saying
I really appreciate the initiative and thoughtful attention to detail that Teaching Nomad provides – it's my pleasure to recommend them to teachers and employers.
Teaching Nomad has been an invaluable resource for staffing teachers at our schools in China. I highly recommend them for their high-quality candidates and professional practices.
Teaching Nomad has been wonderful to work with. The team is amazingly efficient and has provided our school with many successful teaching and administrative candidates. Our exclusive account manager is immediately responsive to our school's needs and has provided us with many strong applicants. I can't speak highly enough of the work Teaching Nomad does. I place great trust in what their team does.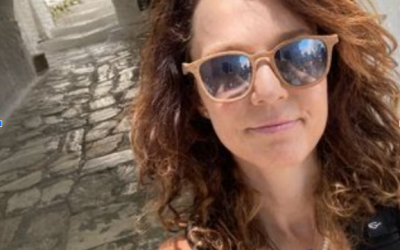 Substitute teaching is often more than just a job. For many, it becomes a rewarding career change. Retirees can discover a second life in substitute teaching while others use it as a flexible way to make money while they finish up school or pursue other goals. Its...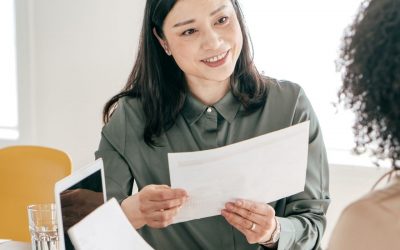 Find great foreign teachers for your school by asking the right questions during your interviews.
Teachers are the most important people that your schools hires, so don't put this off until the last minute!