As a new English teacher you might frown upon the names of your new students. Like most language learners, they were given the freedom to choose their own English names and — perhaps sometimes a little too much freedom. Instead of John or Mary, boys will call themselves Hulk, Tarzan, Hercules or Devil, while girls go by the names of: Cherry, Holiday, Apple, Happy, Lolly or Sugar.
What do you want to be when you grow up?
English names have been adopted in China for decades and many of the "English" names resemble their birth names: Chinese boys named "Da Wei," a common name, almost invariably become "David." Others find inspiration from singers, athletes, politicians, or movie stars. Many boys went by the name of "Tom Hanks," – yes the full name – after the success of Castaway. Other popular names include Kobe – Kobe Bryant – or Michael Jackson named after the King of Pop.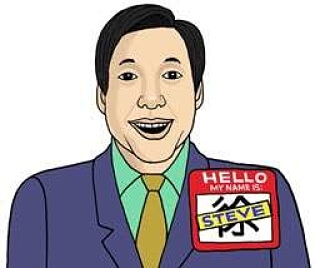 Call me Steve
The story behind the name
Picking a name can be challenging, therefore China's state-run CCTV News listed a few no-go's: calling yourself after famous people like Einstein, after food like Cherry or names with a sexual connotation like Easy, Creamy, Bunny or Dong. Another way to help desperate Chinese parents pick a 'proper' English name are websites including: BestEnglishName.com and SpecialName.cn. On the later website, parents are first asked to select the baby's gender, and then pick at least five out of 12 positive personality traits reflecting their aspirations for the child. The website will then suggest a list of three names, along with the names' meanings and famous namesakes.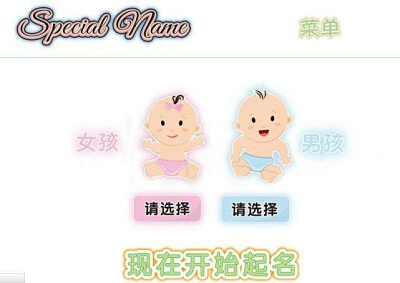 For a meagre 80 RMB I will give you your name.
Before Chinese children will adopt more conforming names let's have a look at the 21 strangest names we have encountered. Listed from quirky to bizarre. (*Please let us know the names you have seen, and we might include them in the list).
Quirky
Gorilla
Box
Gandalf
Season
Lightning
Rolex
Lawyer
Tiger
Lucifer
Empire
Samurai
Rapunzel
Mayflower
Aloha Aloha
Obama
SmartCorps
Betterhands
Peter Pan
Fancy Go-Go
Cabbage
DreamJazz
Bizarre
About our company: Teaching Nomad is an American owned and operated education Recruitment Company based in Shanghai, China. Our goal and purpose is to help great teachers find great teaching jobs. Year round, we have hundreds of teaching job vacancies. Whether your goal is to be an ESL teacher or teach in an international school, we have a teaching job for you. You can browse jobs online at www.teachingnomad.com/job-search for the latest job openings.