About Taiwan:
Taiwan is a heavily populated island nation off the southeast coast of mainland China, and it has some of the best teaching opportunities in Asia. This is because of the low cost of living, the high paying job opportunities, and the high standard of living. Not only that, but Taiwan also has a landscape and natural wonders that can't be found anywhere else!
Teaching in Taiwan in a very rewarding career, and people that have done it usually emphasize the travel and adventure opportunities that they had while living and teaching in Taiwan. Native English speakers are flocking to Taiwan to teach English, and others are heading there to experience the culture and beauty of the country. The neighboring countries are also easy to get to, and Taiwan itself has everything from beaches, to mountains, to beautiful temples for you to explore! Taiwan has an efficient and easy to use transportation system that gets you where you need to go in a comfortable and clean manner. It is also known for its night markets that supply a large variety of foods at a reasonable price.
The capital city of Taiwan is Taipei, which has a population of about 2.7 million people, and the total population of Taiwan is approximately 23 million people.
Many people in Taiwan are Buddhist and Taoist with strong Confucian influence; however, Taiwan is ranked highly in terms of religious freedom. The official language of Taiwan is Mandarin, so that's what they teach in schools. That being said, most locals speak Taiwanese Hokkien as their primary language, and you'll run into many English and Japanese speakers as well. Taiwan is one of the "Four Asian Tigers" which means that the residents enjoy a high level of freedom and that the economy is very developed. The other 3 tigers are Hong Kong, Singapore, and South Korea.
Cost of living in Taiwan
A one-bedroom apartment in the city center of Taipei costs about 3,000 TWD to rent. Taiwan is not a large island and is about the same size as Belgium and thanks to its effective road system and high-speed train network it is easy to get around the nation. Schools that Teaching Nomad works within Taiwan allowing for a comfortable quality of life and saving potential.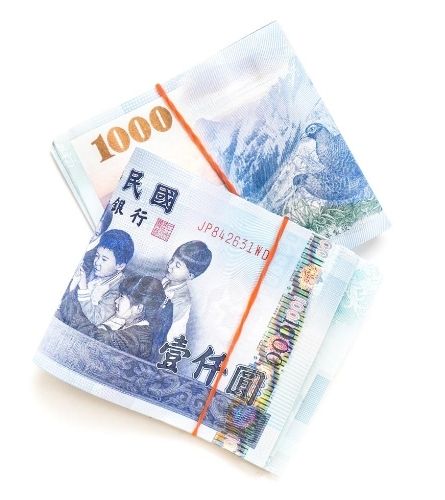 Taiwan points of interest
Kenting National Park is found in the Southern tip of Taiwan, and it takes up about 70 square miles of space. Due to its location and constant weather changes, the plant life found in Kenting National Park is rather rare and abundant. Kenting is known for its tropical climate and sunshine, as well as its beautiful mountains and beaches. Along the West Coast, you'll find coral sea cliffs, in the North you'll find huge mountains, and in the South, you'll find rolling foothills. If you enjoy wandering around in nature, biking, or swimming – you'll thoroughly enjoy Kenting National Park!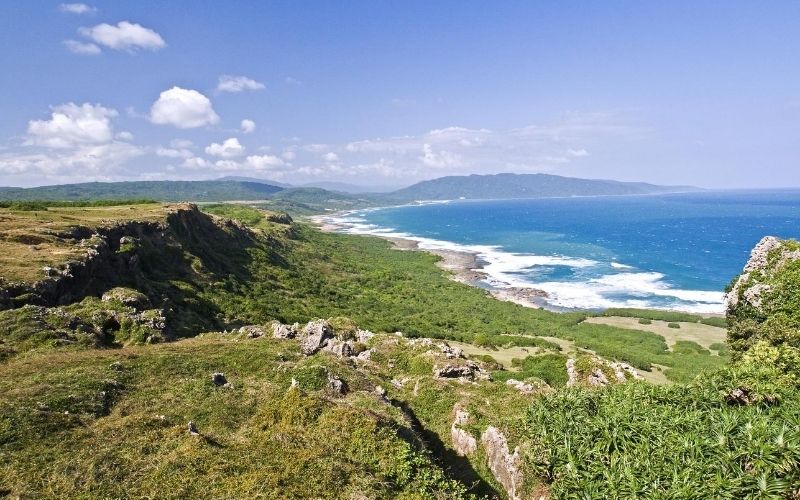 Taipei is the capital of Taiwan, and it's a contemporary, metropolitan city with a population of about 2.7 million people. It's located on the Northern tip of the island, and the city is bordered by both mountains and rivers. The natural beauty surrounding Taipei is something that you won't find in many other capital cities around the world. Taipei is less touristy compared to other well-known cities in East Asia, and it has more of an authentic feel. In addition, getting around town is easy – the metro is very well organized and user-friendly.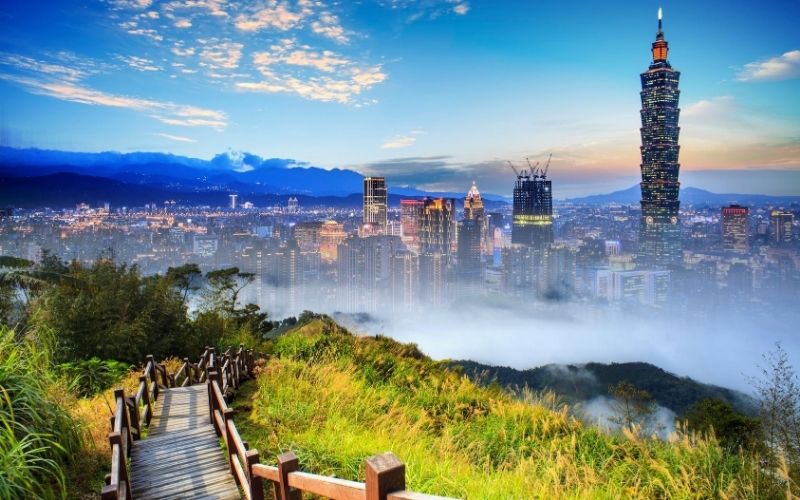 One of the most breathtaking sights in Taiwan is Shifen Waterfall. It's located in New Taipei City, and it's about 40 meters wide and 20 meters tall. The waterfall is sometimes referred to as 'Little Niagra' due to its similarity to Niagra Falls in the United States. Make sure you find the Observation Point Trail after the first major viewpoint of the falls – you'll be able to walk down near the bottom of the falls. On your way to the waterfall, you'll go through Shifen's Old Street, which is a cool experience in itself! You can enjoy some food here before you start your 40-minute trek to the falls.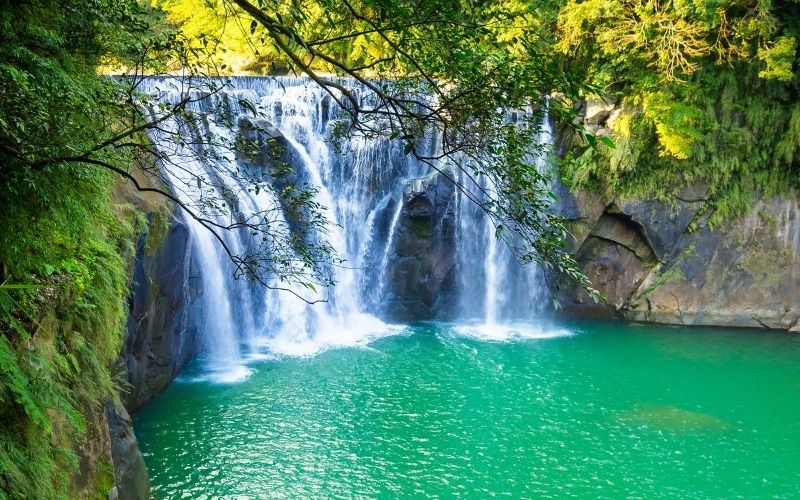 Chimei Museum is located in Tainan City, Taiwan. The easiest way to get there is by train, as there is a train station that's about a 10-minute walk from the museum. Inside the museum, you'll find Western art, musical instruments, weaponry, and natural history. It's also known for having one of the largest collections of violins in the world, as well as a noteworthy collection of ancient weapons, and Western art. Chimei even lets distinguished musicians borrow the violins from its collection. Don't forget to check out the awesome fountain and surrounding gardens as well!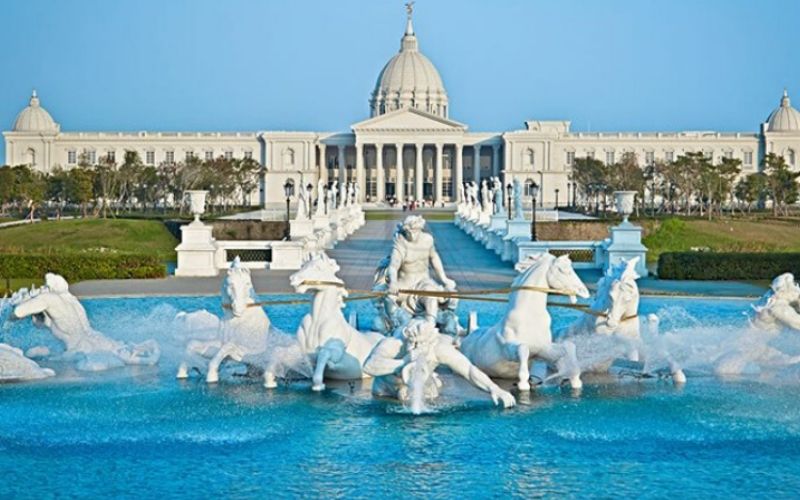 The Love River or Ai River is a canal that runs through Kaohsiung, in Southern Taiwan. Love River Park is also next to the river, and it's a great place to stop and hang out. Love River is culturally significant, and it plays an important role in the Taiwanese economy and tourism industry. You can take a boat up and down the river, and the water quality has significantly improved over the last few years. Love River is a peaceful and stunning attraction that locals, tourists, and new residents can enjoy. There are also many cafes, bars, restaurants, and cultural places of interest nearby.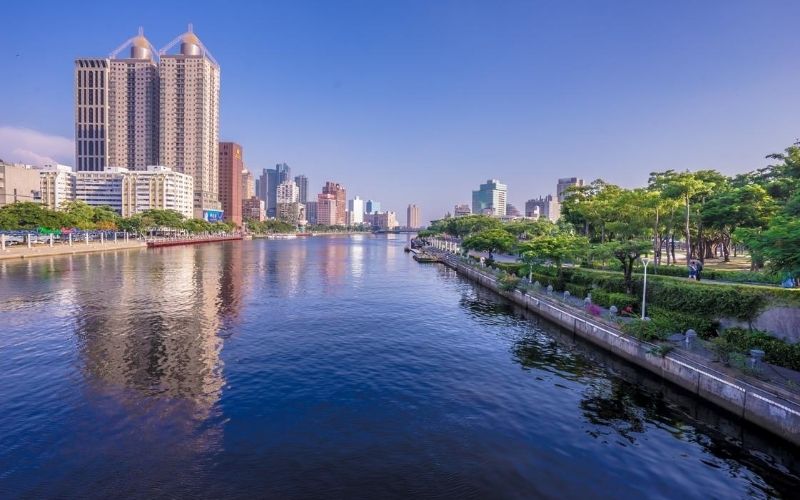 Taroko Gorge is located on the east coast of Taiwan in Hualien. The canyon is approximately 19 km long, and it's a part of Taroko National Park. The Liwu River runs directly through the gorge, and there are multiple tours that you can take to enjoy the entire experience with a guide. There's a lot of geological activity in this area, so be sure to look ahead of time to find out what's open and what's closed before you make the trek over!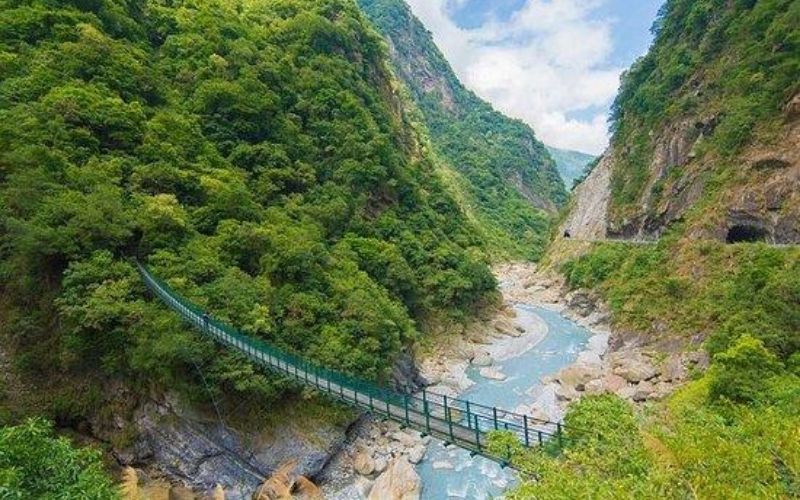 Taiwanese Culture
Whether or not you've ever taught in China before, you should know that teaching in Taiwan is going to be completely different! Although the countries may be geographically close, Taiwan has its own government, and it is distinctly different from China. Along with that, Taiwanese festivals and parades are not something that you want to miss. Luckily, teaching schedules typically allow for plenty of time off, and you can spend it celebrating with the locals! These events are rich in culture, and they're a spectacular thing to witness. Many of these festivals are related to religion, but some of them are just historical celebrations. Taiwan encourages religious freedom, and the religions found throughout the country are extremely diverse.
The students in Taiwan
Taiwanese children are known for being well-behaved overall, but this is not to say that they won't have bad days. Parents in Taiwan tend to expect more out of their children regarding behavior; however, learning a new language is hard, and kids will be kids. Taiwan is also well known for having some of the friendliest people in the world, and kids tend to learn these traits from their parents and the people they spend time around. Both the parents and the students are very welcoming to foreigners – especially foreign teachers. Parents really want their kids to learn English from a native speaker, so you will feel right at home if you decide to teach in Taiwan.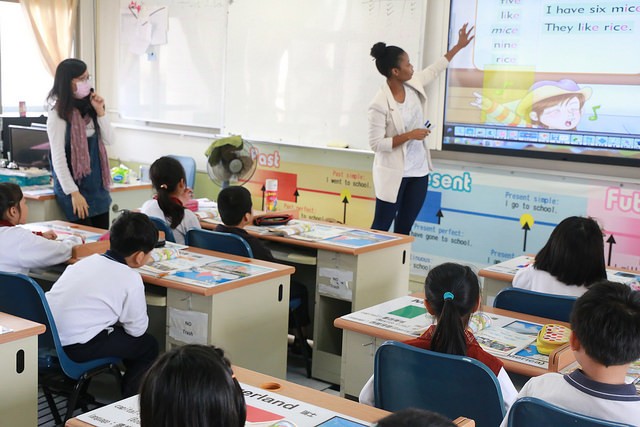 What our teachers are saying
I'd highly recommend Teaching nomad because it is a reputable, international agency that has teaching opportunities all over the world. Their website is easy to use, the consultants are attentive and help you throughout the process. I'd choose them all over again.
I was helped by Moira, and the support provided to me was second to none. I'm super grateful for the support. Finding a job during this difficult period would have been a challenge on my own, however, the assistance from Teaching Nomad made the process much easier. They also offered continuous support once I started working. They have been absolutely fantastic.
TN helped me from the very start, which for me was trying to decide which TEFL certification to go with. From there my consultant, Moira, helped me with the documents I needed, gave me resume tips, sent off my profile to various schools even before my certification was complete, and gave me interview tips when the schools wanted to meet me. Thanks to the help Moira and Teaching Nomad provided, I have just signed a contract with a higher than normal salary for a first-time teacher. Now they are helping me out with authenticating my documents and my application for a visa!
Blogs about teaching abroad
Learn all about teaching, traveling, and living abroad!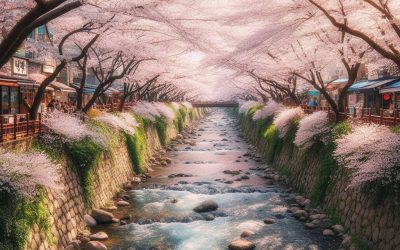 In this guide, we will give you insights and information about the best 5 cities in South Korea to teach English. From the buzz of the nations capital Seoul, to the idyllic beaches of Jeju Island, this article covers all the best potential options for you!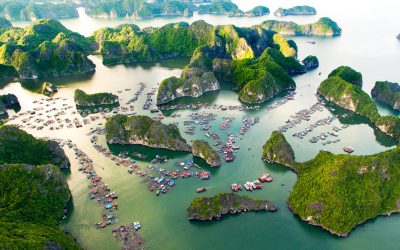 Are you ready to embark on an exciting teaching adventure in Vietnam? Look no further! In this comprehensive guide, we'll take you through the top destinations in Vietnam for teaching English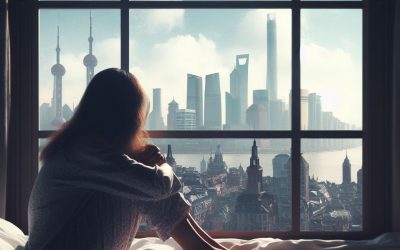 Welcome to a guide that will empower you to overcome homesickness while teaching abroad. Going through the experience of feeling homesick is common among teachers in a foreign country. This article aims to provide straightforward and supportive tips and...
Ready to get started or still have questions?
Register now to speak with a personal placement consultant!