Sitting on the tidal mouth of the Yangtze River, Shanghai is a global financial center teeming with multicultural flair. More than 26 million people now reside in this metropolis, making it China's most developed and populated city — and a hotspot for teaching English!
From exploring some of the world's tallest skyscrapers and historic temples to indulging in the sugary cuisine and glamorous nightlife, you'll never run out of things to do. Still, you may need a break from the crowds. China's eastern region boasts plenty of quieter destinations, all reachable by high-speed rail from Shanghai.
Here are the top places to visit around Shanghai, listed in order of required travel time. It's never too early to start planning your excursions outside the "Pearl of the East."
 

Suzhou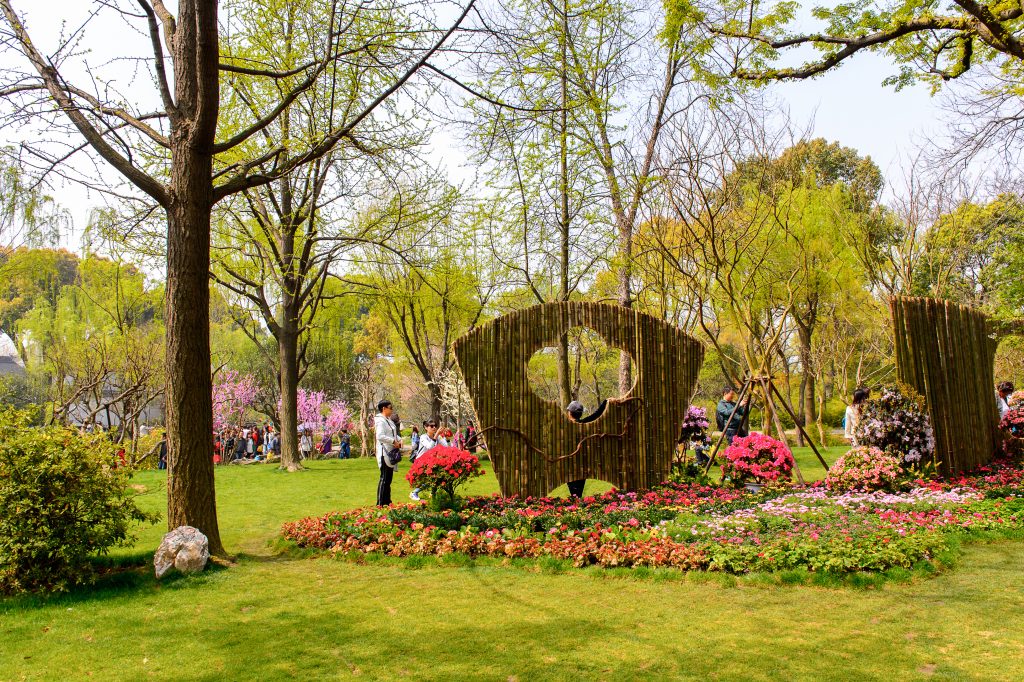 Distance: 115 km
By Rail: 23 minutes
"In heaven, there is paradise. On earth, there are Suzhou and Hangzhou." This Chinese proverb perfectly encapsulates the serene beauty of Suzhou, nestled along the historic Grand Canal and dotted with picturesque canals, bridges, and classical gardens. Start by visiting the Humble Administrator's, Lingering, Master of the Nets, and Lion Grove gardens (all UNESCO World Heritage Sites) to witness their many romantic water features, pavilions, and forests of ancient trees.   
Any trip to Suzhou is incomplete without stopping by Tiger Hill, the famed burial site of King He Lu. There you'll see the leaning Huqiu Tower, or Yunyan Pagoda, the most famous cultural symbol of the city. Finish your day by walking down Shantang Street and Pingjiang Road or by visiting some of the area's many tranquil water towns.
 

Hangzhou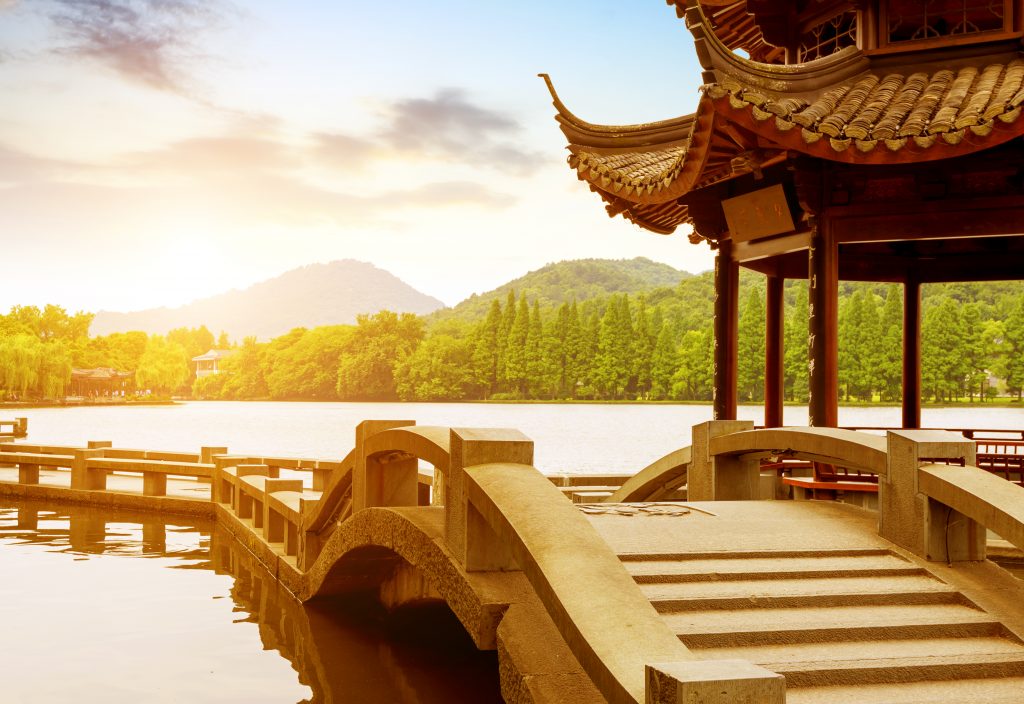 Distance: 180 km
By Rail: 45-60 minutes
Beeline straight to Hangzhou's West Lake, where you can stroll down the Su Causeway (built in 1089) and see breathtaking views of its famous bridges, hills, and historic temples. You could easily spend your entire day visiting the lake's many attractions, including the Isle of the Hill of Solitude, Bay of Flowers, and Yue Fei Temple.
For some variety, though, be sure to check out the city's historic district centered around Qinghefang Ancient Street, learn about its most crucial textile at the Chinese National Silk Museum, and sample its world-famous Longjing tea at the China National Tea Museum or Lingyin Temple.
 

Wuxi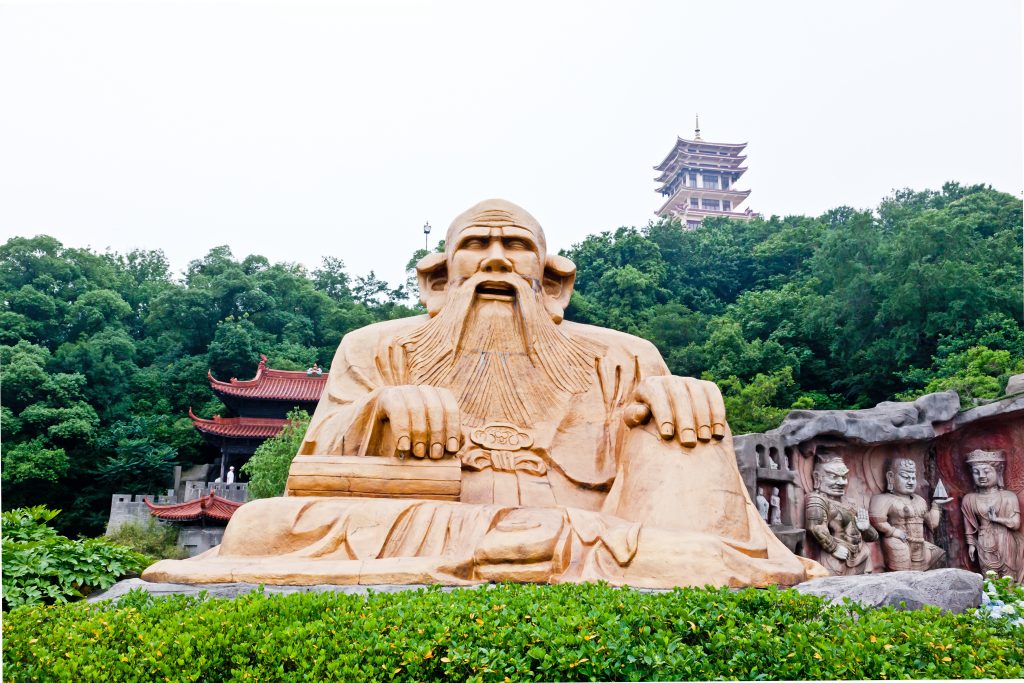 Distance: 150 km
By Rail: 50-70 minutes
As a pearl along Taihu Lake, Wuxi is a charming and scenic escape from the hustle and bustle of larger cities. Head over to Yuantouzhou, or "Turtle Head Isle," where you can view the beautiful shoreline and hundreds of cherry blossom trees in the spring.
Then, on the northern bank, visit the Grand Buddha at Ling Shan. Standing 88 meters high and weighing over 700 metric tons, it is the tallest bronze Buddha statue in the world. The surrounding scenic area is home to other Buddhist attractions such as the Brahma Palace, Five Mudra Mandala, and Xiangfu Temple.
 

Shaoxing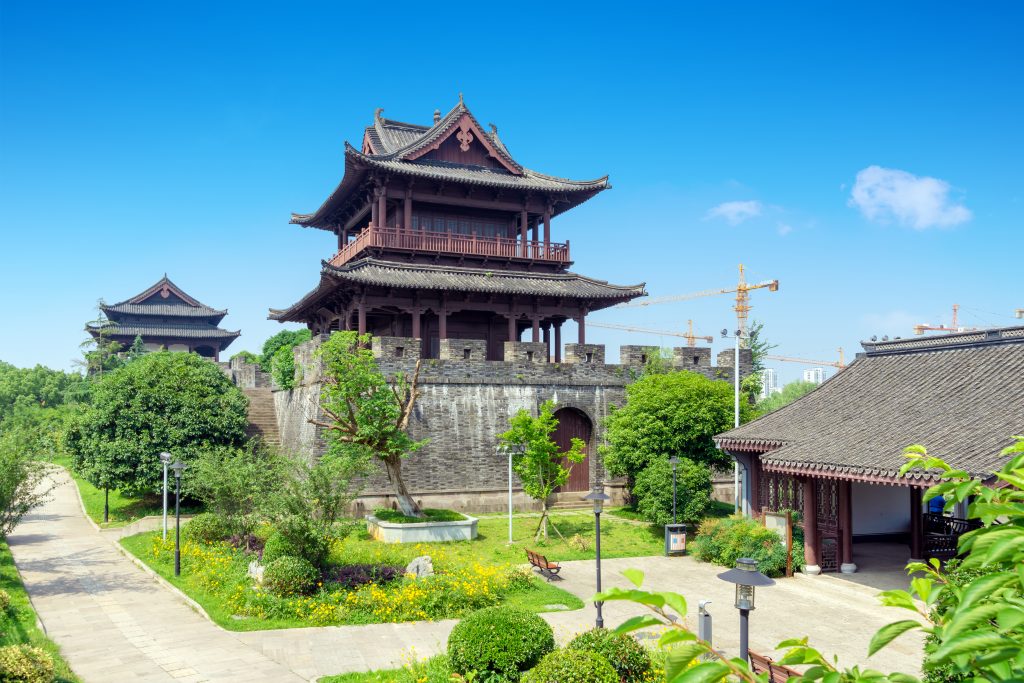 Distance: 200 km
By Rail: 1 hour, 13 minutes
Known for its locally produced rice wine, Shaoxing is nicknamed the "museum without walls" due to its deep history and preserved customs. It's the former home of Lu Xun, considered the greatest writer in modern Chinese literature, and Zhou Enlai, the premier of the People's Republic of China from 1949 to 1976 — both of whose houses you can visit.
Be sure to sample plenty of huangjiu, or the traditional Shaoxing wine, as you wander through antique markets, Jishan Park, Anchang Ancient Town, Shen Garden, and Orchid Pavilion.
 

Linhai

 
Distance: 347 km
By Rail: 3 hours
Don't have time to fly over to Beijing to see the Great Wall? Avoid the crowds and check out the lesser-known, southernmost part of the wall — originally built during the East Jin dynasty (AD 265-420) — in this seaside town. It's a 3-kilometer trek with beautiful views of the city and East Lake.
Afterward, exit onto Ziyang Street, the oldest road in Linhai, to take in various architectural styles, shop, and sample the town's best street food stalls and restaurants. 
Excited to start your new life in Shanghai? There are so many nearby places to discover and attractions to fill your time outside of the classroom.  
If you still need to get TEFL certified, Teaching Nomad offers a 4-week, in-person TEFL course in partnership with the University of Northern Colorado. It's a great way to learn from excellent TEFL trainers and study Chinese at an affordable rate, all while living in and exploring Shanghai and its many neighboring cities.