About China:
Moving to a new country and getting used to its culture and customs can be a cumbersome process, but it doesn't have to be. We've done some research to be able to address some of the concerns you might have about living in China in the hope that we can make your transition as smooth as possible!
Whether you've lived in the same country for your entire life or you've moved all over the world, living in China will surely be an entirely new experience. Sometimes culture shock is unavoidable, but understanding what you're getting yourself into will help a lot.
The main questions that people ask before moving to China are:
What is the cost of living? 
Where will I live, and how much will it cost?
What are medical facilities like in China?
How will I pay for things?
How do I use the internet and my smartphone in China?
Learn more about these things below. If you already know that you want to teach in China, check out our job board to find your dream teaching job!
Cost of living in China
As a teacher, you have a built-in advantage in China. Experienced teachers can make anywhere from $2,500 – $4,700 USD per month, which goes a long way in China. 
According to Numbeo, consumer prices in the U.S. are about 77% higher than they are in China. It also states that rent prices are about 126$ high in the U.S., restaurant prices are about 150% higher in the U.S., and grocery prices are about 73% higher in the U.S.
This means that even if your salary is on the lower end because you're a beginning teacher, you will still have plenty of money to save or to spend on local activities, travel, and eating out! China is just like many countries in that the closer you live to a big city, the more money you will make, and the higher your expenses will be.
If your job is in a big city like Shanghai, you could live outside of Shanghai and commute every day. Some people don't mind this, but it really depends on what you place the most value on.
There are also plenty of other benefits that come with teaching in China, like free housing, free meals, and 1-2 months of PAID vacation.
A basic guide to go off of for apartment cost is:
5,500 RMB – One bedroom apartment in a tier 1 city

3,000 RMB – One bedroom apartment that's not located in a tier 1 city
Other costs you'll encounter:
38 RMB / Hour – Housekeeper (called an ayi – it is very common to employ an ayi in China)

500 RMB – Train ticket (Beijing to Shanghai)

2,500 RMB – Electric scooter (very popular in big cities)

500 RMB – Bicycle

10 RMB – DVD

15 RMB – Video game (PlayStation, Xbox, etc.)

87 RMB – Internet for 1 month

1,600 RMB – Plane ticket (Shanghai to Bangkok, Thailand)

5 RMB – Local beer

15 RMB – Imported beer

300 RMB – Gym/Fitness Center

350 RMB – Utilities
Housing in China
Unless your position comes with free housing, upon arrival you will stay in a hotel for 1 -3 weeks. This will give you time to work with a local realtor (realtors are used for rentals as well as purchasing) to find an apartment. Feel free to ask your placement consultant for realtor recommendations, because we have a lot of connections that will make sure you're taken care of!
Depending on where you've accepted a job, you'll either live in a tier 1, tier 2, tier 3, or tier 4 city. The tiers just refer to GDP, politics, and population. 
Tier 1 cities: Shanghai, Beijing, Guangzhou, and Shenzhen 
Tier 2 cities: Tianjin, Nanjing, Hangzhou, Suzhou, Wuhan, Xi'an, Shenyang, Chengdu, and Chongqing
Tier 3 cities: Jinan, Hefei, Dalian, Harbin, Changsha, Zhengzhou, Shijiazhuang, Fuzhou, Taiyuan, Urumqi, and Qingdao
Tier 4 cities: Kunming, Guiyang, Nanchang, Lanzhou, Yinchuan, Nanning, Xining, Changchun, Hohhot, Baoding, Ningbo, Datong, Xiamen, Weihai, Shantou Lhasa, and Haikou, etc.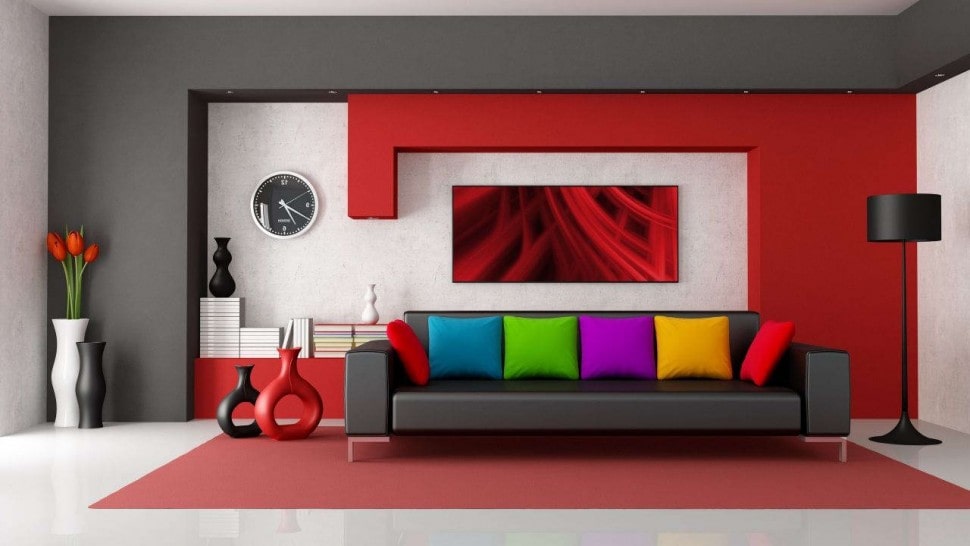 Medical facilities:
While the quality of medical facilities in China varies, they all practice "Western medicine" and can prescribe either Western or Chinese medication. In general, there are three different types of clinics: (1) Western-style hospitals & clinics (2) regular clinics in local hospitals, (3) VIP clinics in local hospitals. Treatment in these facilities doesn't vary that much, but waiting times, quality of the facilities, and cost do. Check your coverage with your insurance provider, as costly trips to VIP clinics might not be reimbursed.  
Finally, the cost of treatment (even in VIP facilities) is still much lower than in Western countries. For most problems, you can go to your local clinic/hospital (even in smaller cities) if you bring a translator, but for rarer, more serious injuries that require expensive modern equipment, you may need treatment at a specific hospital. Then again, this is true in all countries as it's simply too expensive for all hospitals to have expensive equipment like CT scanners.  
Prescription Medication: pharmacies can be found on nearly every street corner and sell almost all of the common Western OTC (over-the-counter) drugs. To avoid any language problems, write down the medical name of the medicine, rather than the brand name (i.e. Ibuprofen instead of Advil).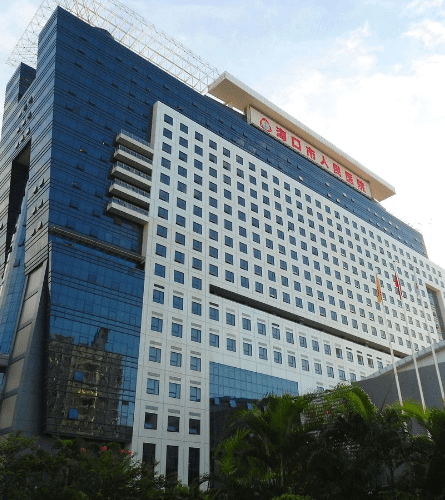 Money and banking in China
The Chinese currency is the "Yuan Renminbi"; it is referred to as Yuan, CNY, or RMB (Renminbi). It is the only currency that can be used to purchase local items. In general, the Chinese do not use checks. Cash is the most common way of payment. Online and mobile payments are becoming more and more popular including Wechat and Alipay. Alipay is very similar to PayPal but based in China. Apple Pay was recently launched in China as another mobile payment method.
You will want to open a bank account right away. This can be done very easily with only your passport and a signature. I have found Citibank to be very "foreigner" friendly. They have multi-currency accounts that allow you to receive money in your home currency, as well as in Yuan. Your employer may have a preferred bank so check with them first. It's all a good idea to check with your home bank and verify if they have any sister banks in China, this could save money on international transfers.
Before arriving, it's encouraged to open a PayPal account. Most major banks in China will allow you to link your online banking to PayPal. This will make it easier to transfer money to and from your Chinese bank account. Western Union and wire transfers are also available but the fees are a bit more expensive.
Without your pay stubs there is a limit on foreign money exchange for a foreigner, so don't wait until the last day if you plan to take a lot of money home with you. Another option is to also have a Chinese friend convert the money for you.
As for credit cards, MasterCard, VISA, and Discover all work in the mainland. They have an arrangement with Union Pay, which is the authority for all banking in China. This means you can use your credit card in many, but not all places. Be sure to contact your banking provider ahead of time to inform them of your travels. This will prevent any issues or restrictions that can be considered fraud charges or etc.
Saving money and sending it home
Many of you may be planning to save extra money while you are in China and bring back home with you. In this case, you will probably want to wire the money to your account in your home country. This will certainly be easier if someone at your bank speaks English. The wiring process is really pretty simple and your bank will walk you through it, but first, you will need to convert your YUAN into your home currency. The bank will do this if you can prove that you already paid taxes on your money, therefore you will want to save your pay stubs! Without your pay stubs the limit for a foreigner is $500USD/day, so don't wait until the last day! You can also have a Chinese friend convert the money for you, they are allowed up to $50,000USD/year.
Using credit cards in China
As for credit cards, the Discover card is great for China! They have an arrangement with Union Pay which is the card accepted everywhere in China. This means you can use your Discover card anywhere with NO international transaction fees. VISA is also accepted in some places, while Mastercard is only accepted at high-end restaurants or retailers. Most ATMs will accept MasterCard, Discover or Visa.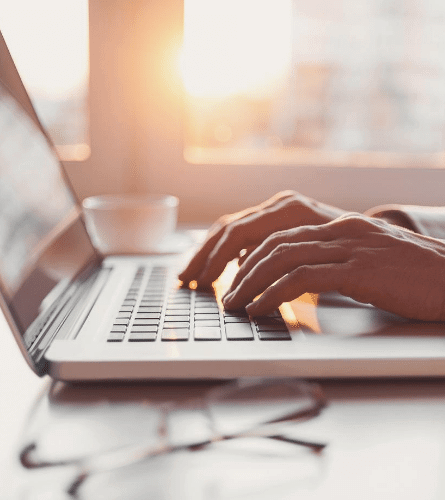 Internet & Cellphones
Lots of websites are blocked by the Chinese government. Skype works, but "social media" sites like Facebook and Twitter, and many foreign newspapers are all behind the "Great Firewall".  Don't despair, however, by downloading a Virtual Private Network (VPN), you can circumvent the Firewall for as little as $4/month. Internet Connection Speeds "in" China vary with more developed cities having rather fast connections. That said, if you are browsing or downloading from outside of China it will be much slower than you're used to.
In China, there are three mobile providers, China Mobile, China Unicom, and China Telecom. 
You can bring your own phone as long as it's a GSM unlocked phone. Unlocked is NOT the same thing as off-contract, you can call your current provider to give you an unlock code or Google for alternative methods.
If you don't bring your own phone, it's fine. You can choose a new phone just like in western countries. Popular smartphone manufacturers include Apple, Samsung, Xiaomi, HTC, and Huawei. Also, when you buy a phone, it's not billed across your monthly bill, you pay for it upfront. You can get a pretty nice phone for about 2,000 RMB or less, which is about $289 USD.
If you go to a large branch of any provider there will almost always be an English speaking staff. Make sure to bring your passport with you when applying for a number or conducting any business on your account. Prepaid and contract options are both available for foreigners. There are multiple ways to pay your bill including going to a local branch, many convenience stores and pay in cash, you can purchase recharge cards from newsstands or convenience stores, or add money online with your bank account.
Doesn't the Chinese government block some websites?
We get this question all the time and the answer is 'YES'. The Chinese government has blocked many "social media" sites such as Facebook, Pandora, YouTube, Snapchat and others. Skype works fine here, so you won't have any problem communicating with your friends and family. Apart from living on the other side of the world, you'll have to adjust to different standards and apps to use. Wechat is your one-stop-shop app for everything. From messaging, group chat, calling a taxi, and even translation, Wechat is by far your most useful resource while in China. Also, consider this, Google is blocked so you'll become familiar with Yahoo and Bing a lot more.
Before you start bidding farewell to your Facebook friends, look into a Virtual Private Network or VPN. Recommended VPNs include Astrill and Express VPN. That being said, the "high-speed" Internet is typically pretty slow and probably not what you're used to in a western country.
How will I learn Mandarin?
It doesn't take a genius to know that China is the best place to learn Chinese. Many schools offer Chinese classes but if not Chinese language schools abound in bigger cities. Even with home study, it's possible to become pretty good at Chinese in just a year. Befriend local people who don't speak English, force yourself to only use Chinese when speaking to Chinese colleagues, and order some books online to learn the characters. Though smaller cities don't have as many possibilities when it comes to formal learning, the lack of English-speaking locals makes it an even better environment to pick up the language. Just remember to be on your best behavior in these smaller places because foreigners aren't a common sight in less developed cities. This means your individual actions will likely affect their view of ALL foreign people.
Check out the following websites to get started:
http://www.chinese-tools.com/learn/chinese
Where will I live?
Unless your position comes with free housing, upon arrival you will stay in a hotel for 1-3 weeks. This will give you time to work with a local Realtor (provided by either your school or by Teaching Nomad) and find a suitable apartment based on your school's location and how much money you want to spend.
Can I move to China with my family?
Moving to a new country with your family certainly adds additional questions and concerns. First off, is it possible? Yes, it's definitely possible. The fact of the matter is that some schools/jobs are not set up or designed to accommodate a family. Others are. Your Teaching Nomad placement specialist will be there to help identify a school that will welcome you and your family. There are some additional items that you will be responsible for and should be prepared for: Schooling – public or private and the cost associated with both VISA's – Because you will be a registered "Foreign Expert" you can sponsor VISA's for your family, but this will be at your own expense.
The first few weeks or couple months will probably be the hardest time while you're adjusting to the new environment, finding housing, schools, etc. Having someone like a spouse or friend to help with childcare during this time will be very helpful. Another suggestion is to begin learning Mandarin before you arrive; this will only help to make your transition easier.
What if I'm on prescription medication?
Generally speaking, most (nearly all) medications that are available in Western countries can be found in China. Nearly all of the common Western OTC (over-the-counter) drugs can be easily purchased at a Chinese pharmacy. Their distinctive green cross sign easily finds pharmacies in China. This will be prominently displayed on the outside of the building and will be an indicator that a licensed pharmacist is on duty inside.
English language skills can vary quite a bit; in large cities, it will be possible to find an English-speaking pharmacist or pharmacy tech, but in smaller cities this might be more of a challenge. To get around this, try writing down the technical name for the drug instead of the brand; for example, Ibuprofen instead of Advil, Acetaminophen instead of Tylenol. Most drugs will require a prescription from a Chinese licensed doctor, although there are some antibiotics available OTC that require a prescription in Western countries. In general, so long as you head to a licensed pharmacy with a prescription in hand or with a little preparation; pharmacies in China are very similar to those found in your home country.
What are the dangers of teaching in China?
The biggest danger is never wanting to leave but of course, living anywhere has its dangers and annoyances. Knowing what to look out for and what areas to avoid will always is helpful. Rather than listing specifics for all parts of China, go to the links page where we have posted links to the some of most complete resources for teach abroad travel safety.
How will I meet friends and other expats?
Just like any new city, you'll have to put yourself out there to meet new people. The more internationally developed cities will have more expats but no matter what city you're in, everyone is in the same boat. They're in a new place and looking to make friends, in general, the expat crowd is some of the friendliest people you'll ever meet. Wechat will be your go-to for joining group chats related to nightly events, official accounts for promotions, and a lot more. Meetup.com and internations.com are great sites that offer a range of events and networking opportunities no matter your interests. Also, just consider your workplace. Your staff and colleague will be your first line of defense for meeting new friends.
What if I don't like it? What if I want to quit or go back home?
Most standard contracts will be 1 to 2 years long, and it's possible that you won't like your new situation. Anything from culture shock, language barriers, student behavior, etc. can affect your longevity in China. Within each contract, there will be a clause that states that you'll need to give anywhere from 30 to 90 days notice if you decide to leave. This will allow the proper procedures to be completed including resident permit, visa, and etc.
Learn more about signing a teach abroad contract.
Learn about what a release letter is, why it's important, and how to obtain one.
You are going to be on a new adventure, so it'll take some getting used to. After day one, you'll get acclimated and you'll feel more comfortable by the day.
If you're having difficulties with your school, get in touch with your placement consultant at TN so we can try to smooth things out either at that school or find you a more suitable placement.
How can I buy tickets to travel?
Because you'll be paid in RMB, you'll want to buy plane or train tickets in that currency. The top online provider for travel in China is Ctrip.com. They offer an English version of their site also. It's also very common for locals to purchase the tickets for you and you pay them the cash directly because the buying ticket curve can be a bit frustrating. In addition, one of the easiest methods is to go to the airport or train station and speak with someone at the English speaking counter. Just be sure to be your passport and enough money. They'll accept local debit/credit cards as well as international cards i.e. Visa or MasterCard.
Where will I buy food?
The two major grocery store chains are Carrefour and Tesco. Think of them as Wal-Mart plus a dash of Target. These chains will have most of everything you need from clothing, electronics, groceries, toiletries, and everything in between. The imported food will be limited and often rather pricey. There are plenty of local grocery stores and fruit markets located in every city. Most labels will include a Chinese and English translation for general staples.
Online grocers are becoming very popular and are often the best sources for imported food (fresh or frozen) as well as alcohol.
What our teachers are saying
My recruiter/consultant was Jayne Donabie and she was so helpful and patient from start to finish. She was always available to answer my questions, whether via email or a Skype call. She is knowledgable about each of the schools that she represents and can offer great insight into living in China as an expat. She made what could have been an overwhelming and complicated process really straightforward and stress-free. She made me feel confident in my decision to move forward with my applications and to move to China.
After a friend recommended Lauren Klein at Teaching Nomad to me, I decided to chat with her about teaching opportunities in China. She asked me a number of really helpful questions to assist me in figuring out the kind of position that would be best for me. She answered all questions I had within a day and was incredibly accommodating when my school preferences changed during the recruitment process. Lauren got me three interviews with great schools, and I'm sure I could have had as many as I wanted if I didn't like one of those three. In the end, I found a great job, and I barely had to do a thing more than showing up to the interview. All in all, I highly recommend Lauren and Teaching Nomad.
I would highly recommend Teaching Nomad to anybody looking for teaching positions in China. My recruiter was Moira and she was professional, helpful, and patient from the very start. If anybody is looking for teaching positions overseas, definitely contact Teaching Nomad. I only have good things to say about them.
Blogs about living and teaching in China
Learn all about teaching, traveling, and living abroad!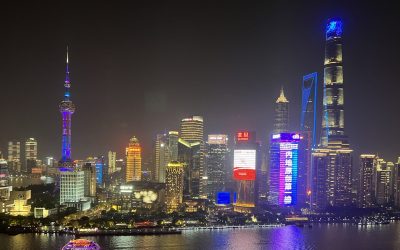 Teaching abroad in China can be a rewarding and eye-opening experience. With its rich history, vibrant culture, and increasing demand for English language education, there are numerous opportunities for foreign teachers in various cities throughout the country. If you...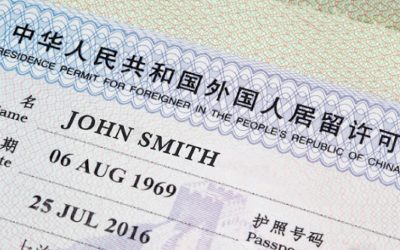 Read the latest update on foreign nationals returning to China.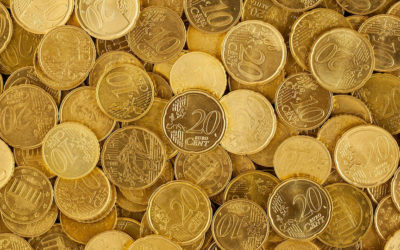 Learn how to transfer money from China to your a financial institution in another country.
Ready to get started or still have questions?
Register now to speak with a personal placement consultant!